A potentially deadly, irreversible lung disease is striking workers who make popular quartz countertops
A new study exposes the deadly risks facing workers who make engineered stone countertops.
Workers who make quartz countertops are developing an irreversible lung disease with no effective treatments beyond a full lung transplant after breathing in plumes of toxic, lung-scarring dust, a new study shows.
The findings, published Monday (July 24) in the journal JAMA Internal Medicine, highlight the cases of 52 countertop workers in California who were diagnosed with silicosis, a potentially fatal lung disease caused by inhaling silica dust, between 2019 and 2022. Eleven men needed a lung transplant following diagnosis, but only three received a transplant while seven were formally denied.
In total, at least 10 of the workers died of silicosis. All but one of the men were Latino immigrants.
According to the team, the findings highlight the "urgent need" to improve measures to protect workers from deadly silica dust.
"Increasing case counts of silicosis among stone fabricators over the last 10 years and accelerated progression of disease," changes our perspective of what was thought to be an "all-but-previously-forgotten disease in the U.S.," study co-author Dr. Jane Fazio, a pulmonary specialist at UCLA Health, said in a statement. Silicosis has been known to sicken miners and people who work with natural stone, but artificial stone represents a rising threat.
Related: Lung cancer pill drastically cuts risk of death after surgery
"Our study demonstrates severe morbidity and mortality among a particularly vulnerable group of young underinsured and likely undocumented Latino immigrant workers," Fazio said.
Engineered stone is the most popular choice of material for countertops in the U.S. However, compared to natural stones, such as marble or granite, it contains a very high concentration of the mineral silica, which gets released as dust particles during manufacturing and can lead to silicosis when inhaled.
Despite health and safety regulations on workers' exposure, in 2015, the U.S. reported its first case of silicosis associated with engineered stone in Texas, and 18 more cases were identified in California, Colorado, Washington and Texas between 2017 and 2019.
Using California as a case study, the study authors scanned medical records and conducted interviews with people who regularly worked with engineered stone. They considered working hours and any protective measures used, such as wearing a mask or spraying water to prevent the spread of dust.
Between 2019 and 2022, the authors identified 52 men, whose average age was 45 when they were diagnosed with silicosis. Almost 60% experienced a delay in diagnosis, often because their symptoms were confused with other respiratory diseases, such as bacterial pneumonia or tuberculosis. At the time of diagnosis, nearly 4 in 10 had advanced disease, meaning that they had large masses of scar tissue in their lungs. On average, these men had been working for around 15 years before they were diagnosed and almost half continued to work with artificial stone afterward.
Fewer than half of the men reported that their shops used water suppression techniques to reduce the amount of dust; 12 noted that they "always" used masks, while the rest said they "sometimes" did. Based on these findings, the researchers said it is crucial that health authorities take action to improve protective measures and that clinicians ensure early diagnosis of the disease.
The findings could even be considered a call-to-action to ban engineered stone completely, according to the statement.
"If we don't stop it now, we're going to have hundreds if not thousands of more cases," study co-author Dr. Sheiphali Gandhi, a pulmonologist at the University of California, San Francisco, said in the statement. "Even if we stopped it now, we're going to be seeing these cases for the next decade because it [silicosis] takes years to develop."
The Los Angeles County Board of Supervisors is currently considering such a ban on countertops with high silica content, NPR reported. And statewide, California's Occupational Safety & Health Standards Board is working to improve regulations to help protect workers from silica dust exposure.
While the cases in California are a "very serious finding," David Goldsmith, an occupational and environmental epidemiologist at The George Washington University in Washington, D.C. who was not involved in the research, told NPR that the full scale of the problem is likely far greater.
"I am certain that this is an underestimate of the severity of the problem in California," he said. "And, by inference, it's an underestimate of the severity of the problem in the whole United States."
Stay up to date on the latest science news by signing up for our Essentials newsletter.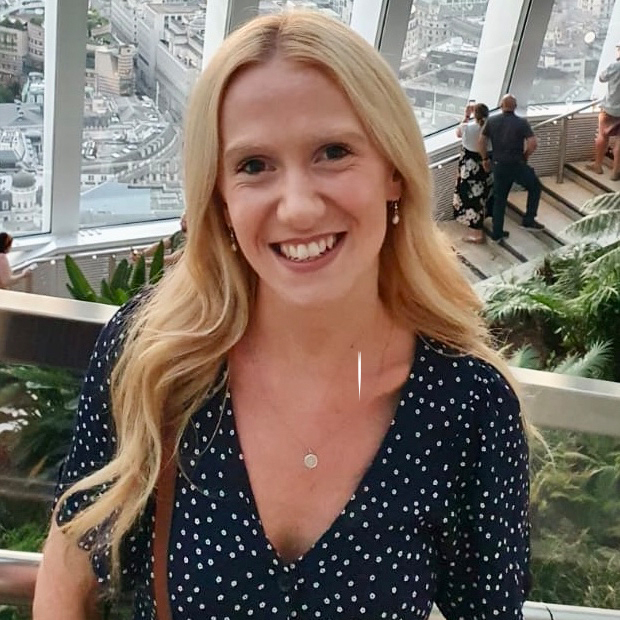 Emily is a health news writer based in London, United Kingdom. She holds a bachelor's degree in biology from Durham University and a master's degree in clinical and therapeutic neuroscience from Oxford University. She has worked in science communication, medical writing and as a local news reporter while undertaking journalism training. In 2018, she was named one of MHP Communications' 30 journalists to watch under 30. (emily.cooke@futurenet.com)
What a pity! Silicosis is a long long time ago known disease, also the way to prevent it, wearing a filtering mask, having the only difficulty of users feeling it as a castration.
Silicosis is rated from decades, if not more than a century, as a Professional risk and disease in miners.
How did it happen? No one noticed or cared?
Blessings +

Reply