Last updated March 27 at 5:54 p.m. ET.
—New York is reporting at least 44,635 total positive cases of COVID-19 and 519 related deaths, making it the top state with the most U.S. coronavirus cases. More than 25,398 of those cases, and 366 deaths, in New York City.
—To date, 40,000 health care workers, including retirees and students, have volunteered to help with the state's health care force during the pandemic. Also, more than 6,000 mental health professionals will provide free online mental health services: Schedule an appointment by calling 1-844-863-9314.
—The current case number means that nearly 3 in 1,000 people in New York City is infected with COVID-19.
—New York has run more than 145,753 COVID-19 tests to date.
—On March 27, Gov. Andrew Cuomo announced the completion of a 1,000 bed temporary hospital at Jacob K. Javits Convention Center, a large building on Manhattan's west side near the Hudson River. It was constructed with the help of the National Guard and is the first of several similar temporary hospitals planned for the state.
The seemingly miles of beds being set up at Javits. It is absolutely unreal to see what the National Guard & first responders have put together here in just days. pic.twitter.com/dD0AQg4PO4March 27, 2020
—Cuomo previously announced he's sending medical supplies out of the city's Javits Convention Center to hospitals in: New York City, Westchester County, Long Island and other areas in the state. Supplies include: 339,760 N-95 masks, 861,700 surgical masks, 353,300 gloves, 145,122 gowns and 197,085 face shields.
—That's on top of the 1 million N95 masks sent to New York City and 500,000 to Long Island last week.
—On March 20, Cuomo ordered all businesses to send home 100% of their workforce. Exemptions include: shipping, media, warehousing, grocery and food production, pharmacies, health care providers, utilities, banks and related financial institutions, according to a statement from Cuomo's office.
—He also placed restrictions on all New Yorkers, requiring social distancing (6 feet between individuals) when in public, including for everyone in grocery stores and other "essential" businesses.
—On Tuesday (March 24), New York began testing the following experimental COVID-19 drugs, the Times reported: hydroxychloroquine, Zithromax and chloroquine.
—All public schools in the state are closed until April 1.
—All elective and non-critical surgeries will be canceled beginning Wednesday (March 25) in the state.
Cases by county:
New York City (total): 25,398
Queens: 8,214
Manhattan: 4,478
Brooklyn: 6,750
Bronx: 4,655
Staten Island: 1,440
NYC (unknown county): 36
Westchester: 7,187
Nassau: 4,657
Suffolk: 3,385
Rockland: 1,457
Orange: 910
Dutchess: 225
Erie: 219
Albany: 187
Monroe: 160
Onondaga: 115
Putnam: 111
Ulster: 98
Schenectady: 66
Saratoga: 64
Sullivan: 64
Rensselaer: 35
Tompkins: 26
Niagara: 23
Columbia: 20
Broome: 19
Madison: 17
Ontario: 14
Steuben: 12
Oneida: 13
Chemung: 11
Clinton: 11
Wayne: 11
Herkimer: 9
Delaware: 8
Warren: 8
Wyoming: 7
Genesee: 6
Greene: 6
Washington: 6
Montgomery: 5
Otsego: 5
Chenango: 4
Cortland: 4
Essex: 4
Oswego: 4
Jefferson: 3
Livingston: 3
Orleans: 3
Schoharie: 3
St. Lawrence: 3
Allegany: 2
Cayuga: 2
Hamilton: 2
Franklin: 2
Tioga: 2
Chautauqua: 1
Fulton: 1
New York coronavirus testing
(Note: Contact your local health department for questions about getting tested.)
As of March 25, 145,753 COVID-19 tests have been run in the state, with 44,635 testing positive and 6,844 individuals hospitalized with the virus, according to the COVID Tracking Project.
On Wednesday (March 11), Gov. Cuomo announced the state will contract with 28 private labs to increase testing capability for the novel coronavirus. New York received federal approval for local testing on Friday (March 13).
In addition, drive-through facilities are now open at the following locations.
—New Rochelle (for Westchester County; testing more than 1,000 people a day)
—Nassau County
—Suffolk County
—Rockland County
—Staten Island
—The Bronx
(To make an appointment, call 888-364-3065.)
The drive-through sites are prioritizing sampling for individuals that are part of the highest risk population.
Who can get COVID-19 testing in New York?
The state has set up an online tool to help you assess whether you should get a COVID-19 test.
According to the state Department of Health:
"Testing for COVID-19 shall be authorized by a health care provider when:
—An individual has come within proximate contact (same classroom, office, or gatherings) of another person known to be positive; or
—An individual has traveled to a country that the CDC has issued a Level 2 or Level 3 Travel Health Notice, and shows symptoms of illness; or
—An individual is quarantined (mandatory or precautionary) and has shown symptoms of COVID-19 illness; or
—An individual is symptomatic and has not tested positive for any other infection; or
—Other cases where the facts and circumstances warrant as determined by the treating clinician in consultation with state and local department of health officials."
Coronavirus in New York City
—As of 5:30 p.m. on March 25, NYC is reporting the following cases by age:
Ages 0–17: 524 cases (2% of cases)
Ages 18–44: 11,202 cases (44%)
Ages 45–64: 8,745 (34%)
Ages 65–74: 2,894 (11%)
Ages 75 and over: 2,141 (8%)
Unknown: 67
— NYC has set up a page for the public to find ways to help others during the outbreak, including how to donate blood, how to donate food, how to share community and several other avenues of contribution.
—Images of Manhattan reveal how significantly these closings have transformed a usually bustling city. Usually crowded streets, gyms, restaurants and subway stations, even Grand Central, appear nearly completely devoid of life.
—Other closings include: Statue of Liberty, Ellis Island and the Empire State Building, the Times reported.
— The Met Opera will stream operas for free.
—Visitations will be suspended at the city's jails, the Times reported.
—No plans as of yet to close the city's public transportation.
Coronavirus science and news
More New York coronavirus news
In the state's first reported death linked to the virus, an 82-year-old woman from Brooklyn died after contracting COVID-19, The New York Times reported Saturday (March 14). The woman had an underlying health condition, emphysema, which likely contributed to the severity of her case. The state's second reported death was a 64-year-old from Suffern, a village in Rockland County, the Wall Street Journal reported. That individual had tested positive for the virus and "had other significant health problems, which were likely contributory to death," the Rockland County medical examiner said, according to the WSJ.
Due to the large cluster of cases in New Rochelle, in Westchester County, New York, Gov. Andrew Cuomo announced a 1-mile-radius (1.6 kilometers) "containment zone" in the area. The National Guard has entered the area, schools and public buildings in that zone are being closed, but roadways are open, The New York Times reported. In addition, schools, houses of worship and other facilities hosting large gatherings will be closed from March 21–25, the state Department of Health announced.
Though New York City Mayor Bill de Blasio said the city was "going to do our damnedest to keep the schools open," on Sunday evening (March 15), he announced the country's largest public school system would be closed from Monday, March 16, through at least Monday, April 20.
"I know just how much our parents depend on our public schools. I know right now there are so many parents who do not necessarily have any other place for their children, there are so many parents who depend on their schools for meals for their children. There are so many public servants who depend on our first responders, health care workers who need their kids to be in school," de Blasio said. "So for everyone who's wondering why this has been such a difficult decision is because I know the full cost of shutting our schools. I know all of the negative ramifications of this decision." The decision will impact the more than 1 million kids (and their families) who attend the NYC public schools.
The first Manhattan case involves a woman who had recently traveled to Iran and is now isolated in her home as of March 1. The second case in the state was reported on March 3 in a man who lives in New Rochelle, New York, in Westchester County and works in Manhattan. On Wednesday (March 4), Gov. Cuomo confirmed there were nine additional cases of people connected to the man, including his 20-year-old son, 14-year-old daughter and a neighbor who drove the man to the hospital, the Times reported. In addition, a friend of the infected man, along with the friend's wife and three of their kids, according to the Times.
New York hotline for coronavirus: 1-888-364-3065.
Originally published on Live Science.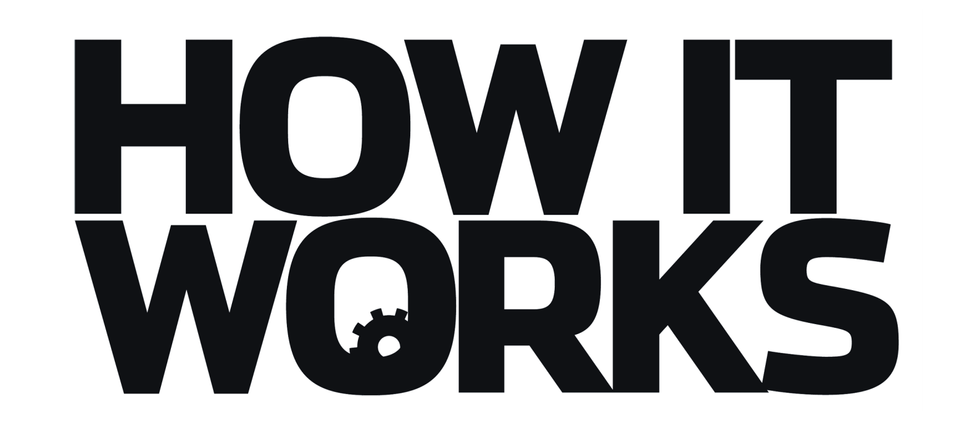 OFFER: Save at least 53% with our latest magazine deal!
With impressive cutaway illustrations that show how things function, and mindblowing photography of the world's most inspiring spectacles, How It Works represents the pinnacle of engaging, factual fun for a mainstream audience keen to keep up with the latest tech and the most impressive phenomena on the planet and beyond. Written and presented in a style that makes even the most complex subjects interesting and easy to understand, How It Works is enjoyed by readers of all ages.
View Deal