Why Baby Yoda Won't Be Coming Home for Christmas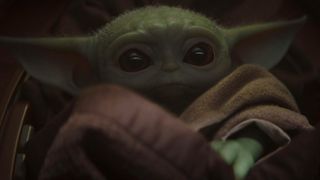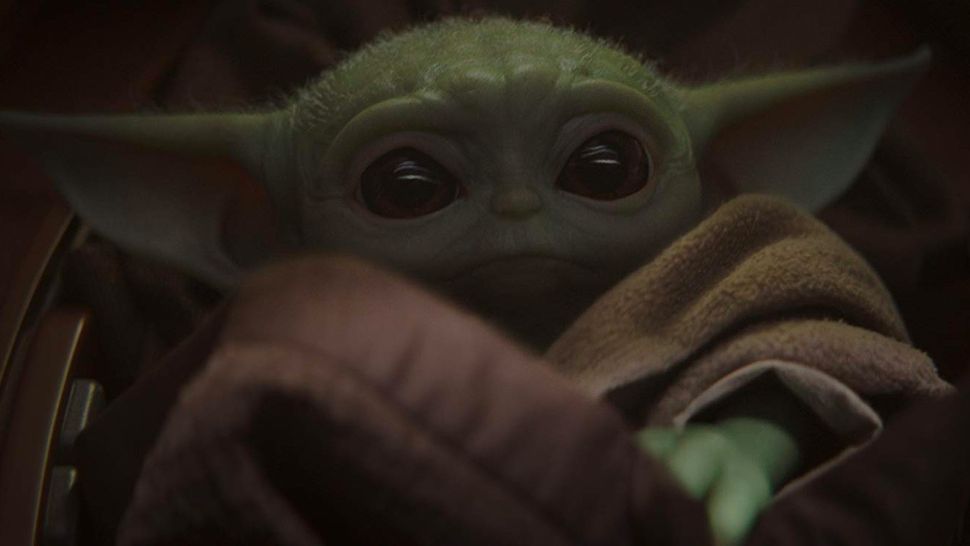 (Image credit: Disney+/Lucasfilm)
One "Star Wars" item folks exchanging holiday gifts this year won't find under the wrapping paper is any Baby Yoda merchandise (at least, not officially released Baby Yoda merchandise). And as it turns out, despite the obvious appeal of having Baby Yoda toys on shelves for the holiday shopping season, choosing to maintain the surprise of the character's reveal instead was a calculated gamble on the part of "The Mandalorian" executive producer Jon Favreau.
"I think that part of what people really value is to be surprised and delighted, and I think that's becoming all too rare. It's very difficult to keep secrets about projects you're working on," Favreau told The Hollywood Reporter. "By holding back on that one product, we knew that we may have had the disadvantage of not having toys available day and date, but what we got in exchange was an excitement surrounding the character, because everybody felt like they discovered him together. That emulated more what my experience growing up was like."
When Favreau mentions his experience growing up, he may be thinking of Kenner's 1977 Star Wars holiday offering of an "Early Bird Collector's Box," which consisted of promisary certificates for the first wave of Star Wars action figures once they were finally ready months later.
To that end, earlier this week Forbes reported that one piece of official Baby Yoda merchandise - a plush toy - is now available for pre-order through Wal-Mart, with the toy itself planned for a June 2020 release. Wal-Mart also has a Funko Pop! version of Baby Yoda available for pre-order, too.
There's hope yet though - "The Mandalorian" season 2 is underway, with Favreau directing an episode this time around. And what's more, the Mandalorian creator says there's a possibility some of the show's characters (perhaps even Baby Yoda?) could make the jump to "Star Wars" movies from the Disney Plus series, all of which means there may be relevant merch and toy opportunities for some time to come.
"There's definitely the opportunity to explore these characters beyond what we've presented on the show," Favreau explained. "There's a very fluid line between what's in the movie theaters and what's on the screen at home. It's very exciting for me because I get to tell stories over the course of several hours and not just within the footprint of one theatergoing experience. I think it's only a matter of time before we cross paths the other way."
And lest you think Favreau is some kind of Grinch, remember he's already lobbying Disney Plus to hire him to create a new Star Wars Holiday Special.
New episodes of "The Mandalorian" release Fridays on Disney Plus.
Originally published on Newsarama.

Stay up to date on the latest science news by signing up for our Essentials newsletter.
Disappointed that you seem to favor walmart in this as there will be hundreds of retailers like me who will carry baby yoda items. Help us instead of corporate. Mike www.dustcatchers.com

Reply