Ruins of ancient Roman emperor Nero's theater unearthed in 'exceptional' discovery in Rome
Archaeologists in Rome think they may have found Nero's theater during a hotel excavation.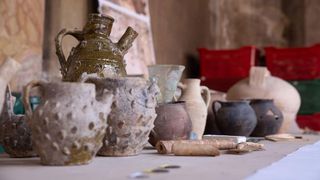 (Image credit: Pacific Press Media Production Corp./Alamy Live News)
Archaeologists in Rome think they may have found the ruins of Nero's theater, a first-century imperial performance space that was widely described in ancient Roman texts but whose whereabouts had remained largely elusive.
The theater is named after Nero Claudius Caesar Augustus Germanicus, who served as Roman emperor from A.D. 54 to his death in 68. Officials are calling the discovery of the theater, located just east of Vatican City, "exceptional." It was likely where Nero rehearsed poetry and put on musical performances, according to ABC News.
More than a millennium after his death, Nero remains one of ancient Rome's most infamous rulers, accused of playing his fiddle while the city burned to the ground during an epic fire. While much has been written about the atrocities and poor governance that occurred under his leadership — he allegedly killed his own mother and two wives and lavishly and indulgently spent Rome's money — he's also remembered as a lover of music and the arts, leading him to offer public performances at his theater, an act that the elite usually didn't partake in. He was particularly fond of playing the cithara, a portable harp-like instrument with seven strings.
But when the powerful Praetorian Guard, the force in charge of protecting the emperor, withdrew their support of him, he reportedly took his own life, uttering "what an artist dies in me!"
Related: Hidden ancient Roman 'Bridge of Nero' emerges from the Tiber during severe drought
Researchers unearthed a variety of artifacts scattered among the building's ruins. These included seven ornate medieval glass chalices, segments of bone used to carve out rosary beads, clay pots and urns, cooking vessels for baking bread, coins, combs constructed out of bone and numerous pieces of musical instruments. As for the remaining architectural elements of the theater itself, archaeologists unearthed marble columns and plaster decorated in gold leaf, according to ABC News.
"It is a superb dig, one that every archaeologist dreams of," Marzia Di Mento, the site's chief archaeologist, told reporters during a news conference, according to ABC News. "Being able to dig in this built-up, historically rich area is so rare."
The discovery came about as construction crews were working on reconfiguring Palazzo Della Rovere, a medieval palace, into a new luxury hotel, and was found buried beneath the structure's walled garden, according to The Associated Press.
Artifacts from the excavation will be put on display and added to a "city-run public databank to add to the wealth of information gathered over the years on life in Rome throughout the centuries," according to ABC News.
Archaeologists plan to rebury the theater once excavations wrap up.
Stay up to date on the latest science news by signing up for our Essentials newsletter.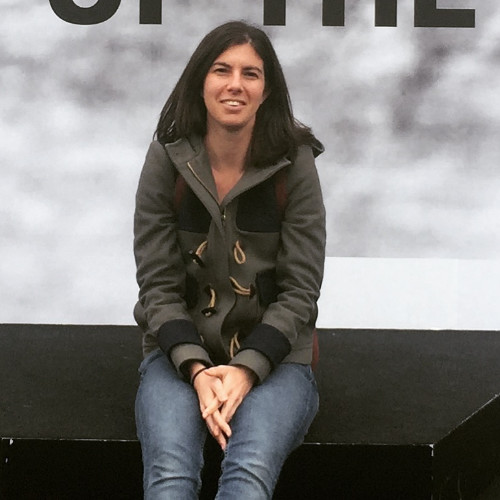 Live Science Staff Writer
Jennifer Nalewicki is a Salt Lake City-based journalist whose work has been featured in The New York Times, Smithsonian Magazine, Scientific American, Popular Mechanics and more. She covers several science topics from planet Earth to paleontology and archaeology to health and culture. Prior to freelancing, Jennifer held an Editor role at Time Inc. Jennifer has a bachelor's degree in Journalism from The University of Texas at Austin.