Remains of 4 Confederate soldiers, amputated legs and gold coins found at a Civil War battlefield in Virginia
Archaeologists in Virginia have discovered three graves containing the remains of Confederate soldiers, amputated limbs and artifacts.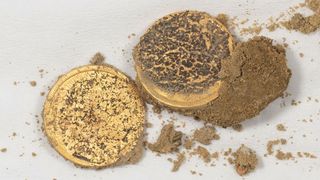 (Image credit: Colonial Williamsburg Foundation)
Graves containing the skeletal remains of four Civil War soldiers and three amputated human legs are the latest discoveries to come out of an archaeological excavation at a 161-year-old battle site in Virginia.
In 2021, archaeologists with the Colonial Williamsburg Foundation (CWF), a living-history museum, began examining the site, which contains the Powder Magazine, a central storehouse where the Confederate army kept its ammunition. The octagonal structure was originally commissioned in 1714 and was renovated in the 1880s. However, prior to the dig, there was no indication that soldiers had been buried there, according to a statement.
The Powder Magazine was also the site of the Battle of Williamsburg, which took place on May 5, 1862, during the Union army's unsuccessful attempt to seize Richmond, the Confederate capital at the time. The bloody battle resulted in an estimated 3,800 total deaths and injuries, according to the American Battlefield Trust.
"Our goal was to better understand the magazine and how it operated," Jack Gary, director of archaeology for the CWF, told Live Science. "As we excavated, we weren't expecting to find graves. We discovered what we thought was a posthole for a fence, but instead we found a skull."
Further digging revealed three individual graves: one small burial containing the amputated legs, another housing three Confederate soldiers, and a third with a lone individual. The men were buried side by side; their bodies had been carefully placed in the graves, with their hands draped over their stomachs, according to The Washington Post.
Related: Kentucky man finds over 700 Civil War-era coins buried in his cornfield
"The well-preserved nature of the skeletons let us see every element of the bones," Gary said. "This lets us fully document the remains in situ [at the site] using 3D photogrammetry," a technique in which hundreds of photos are taken to create a digital 3D image.
The examinations revealed that the skeletons were riddled with injuries, some endured during battle and others caused by existing conditions. For example, one skeleton had a minié ball (a conical bullet commonly used during the Civil War) lodged in the spine, and another had a musket ball embedded in the pelvis.
"The bone had started growing over the musket ball," Gary said, "so he had been living with it inside him but was still out there fighting."
A third skeleton had a small piece of shrapnel, similar in size to a pencil eraser, next to its shoulder, possibly from an artillery shell. The fourth skeleton had no obvious wartime injuries, according to The Washington Post.
In a separate grave, archaeologists found three amputated legs, with two amputated below the knee and one amputated above the knee. One of the limbs contained a bullet embedded in the foot.
Archaeologists also unearthed several artifacts in the graves, including a toothbrush with a bone handle, a porcelain snuff bottle, a trouser buckle and two $1 U.S. gold coins, according to the statement.
"These were likely personal effects that were in their clothing when they were buried and gives us some sense of what they carried into battle with them," Gary said. "This starts to paint a picture of what it was like for these soldiers; they're not just nameless casualties."
Archaeologists are reviewing a list of 20 casualties treated at a hospital that once stood on the site, hoping to find the names of the fallen soldiers. The remains are currently with the Institute for Historical Biology at the College of William & Mary in Virginia, where researchers are studying the bones to see if they reveal any additional information about the soldiers, such as their height and how old they were when they died.
Once further research is completed, archaeologists will "ensure that all four of the individuals are reburied as respectfully as possible," Gary said.
Stay up to date on the latest science news by signing up for our Essentials newsletter.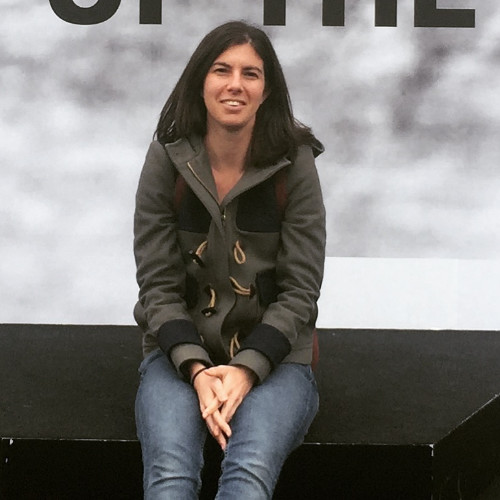 Live Science Staff Writer
Jennifer Nalewicki is a Salt Lake City-based journalist whose work has been featured in The New York Times, Smithsonian Magazine, Scientific American, Popular Mechanics and more. She covers several science topics from planet Earth to paleontology and archaeology to health and culture. Prior to freelancing, Jennifer held an Editor role at Time Inc. Jennifer has a bachelor's degree in Journalism from The University of Texas at Austin.
I need to share something I am been working on ever-since I learned, which Virginia fought for the Confederacy: is that; the war ought be called the Musketball Trade-War!

Reply