Primates have been masturbating for at least 40 million years
Researchers reconstructed the evolutionary origins of primate masturbation and found it was an ancestral trait that goes back to the ancestor of all monkeys and apes.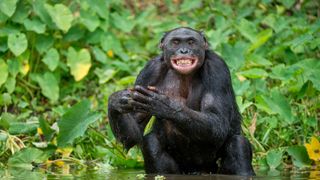 (Image credit: USO/Getty Images)
Masturbation in primates is deeply rooted in evolution, with the behavior likely going back at least 40 million years, to the ancestor of all monkeys and apes, new research suggests.
The study researchers found that masturbation is an ancient trait in primates and speculated that it may drive reproductive success.
Masturbation occurs in a wide variety of animals, from rodents to reptiles, but is especially common among primates, and even more so in primates in captivity. On the surface, masturbation would seem to be at odds with passing on genes. After all, it takes time, attention and energy to masturbate that could be used for other activities that directly increase the odds of reproducing, such as actually mating or finding food.
As a result, scientists in the past have assumed masturbation in primates was an aberrant activity produced by the stress of captivity, or simply a byproduct of a high libido, the researchers wrote in the study. However, these theories can't explain why wild primates masturbate, or why primates masturbate when willing partners are around, the study authors wrote.
To understand why primates engage in such "autosexuality," Matilda Brindle, an anthropologist at University College London, and colleagues created a huge dataset of primate masturbation using hundreds of publications, 150 questionnaires and observations from zoo keepers and primatologists.
It represented about 38% of primate species and 79% of genera. Their findings, published June 7 in the journal Proceedings of the Royal Society B, showed that within captive primates, 74% of females and 87% masturbated. In wild populations, 35% of females and 73% of males exhibited this behavior.
The team then used a computer model to estimate how long the behavior had been a part of the primate repertoire. They looked at masturbation habits in living species, their mating systems and the prevalence of sexually transmitted infections. They then combined that data with the evolutionary relationships between extinct and living species to create reconstructions of masturbation among ancestral species.
Related: Monkeys in Indonesia use rocks as 'sex toys'
Their findings showed primates have likely been masturbating for tens of millions of years. "We know that amongst the primates, the ancestor of all monkeys and apes after the split from tarsiers probably masturbated, meaning it was present around 40 million years ago," Brindle told Live Science in an email. The model also suggested female masturbation existed prior to the split from tarsiers — a small species of primate that has barely changed in the last 45 million years.
But the study wasn't able to address the evolutionary reason for masturbation. One theory posits that masturbation after sex is evolutionarily advantageous because it clears pathogens from the genital tract. And in fact, masturbation was more common in species where the mating system involves males and females having multiple partners — it could help males clear out low quality sperm before mating, so the high quality sperm is passed to the female quickly, before a competitor takes his place. Masturabtion was also more common in species with a high load of sexually transmitted infections (STI), lending some weight to the pathogen hypothesis.
But without more data, the new study can't say whether high libido or an evolutionary benefit is the driving force behind the behavior.
Pathogen presence did not appear to influence female masturbation. Past data suggests that in humans, female masturbation creates a more hospitable environment for sperm, which would boost the odds of conception if they had sex around the same time. But this also has a downside: "Because sexual arousal and masturbation make the vagina less acidic (to be more hospitable to sperm), but this also makes it more vulnerable to pathogens," Brindle said.
The team now hopes to gather more data on masturbation in primates — particularly females — to better understand the evolutionary purpose of the behavior "We aimed to collect data on masturbation frequency too, but didn't have enough to conduct meaningful analyses," Brindle said.
She added that frequency of masturbation will be an important thing to measure as it will shed more light on the driving factors. "I'd love to explore these hypotheses further, with the benefit of more data, and begin to tease apart which hypotheses might explain masturbation in different species and under which ecological and social circumstances."
Stay up to date on the latest science news by signing up for our Essentials newsletter.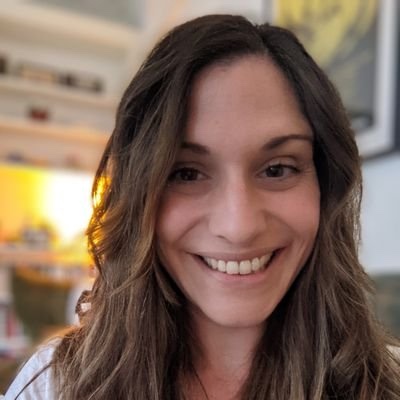 Hannah Osborne is the planet Earth and animals editor at Live Science. Prior to Live Science, she worked for several years at Newsweek as the science editor. Before this she was science editor at International Business Times U.K. Hannah holds a master's in journalism from Goldsmith's, University of London.