Deadly New Fungus Emerging in Oregon Expected to Spread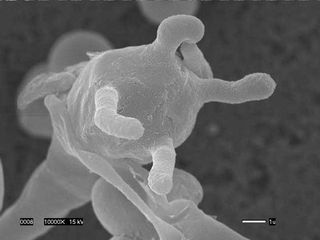 (Image credit: Edmond Byrnes III, Joseph Heitman, Duke Dept. of Molecular Genetics and Microbiology)
A deadly, airborne new strain of fungus has emerged in Oregon. It has killed nearly one out of four known affected people so far and might also attack animals ranging from dogs to dolphins. And it is likely to spread, researchers now warn.
The new strain known as VGIIc of the fungus Cryptococcus gattii not only targets humans but has also proven capable of infecting dogs, cats, alpacas, sheep and elk. Other strains have even infected porpoises.
Although it can spread to mammals, it does not jump from animal to animal. Instead, people and other animals get it from inhaling spores released by samples of the fungus that infect trees.
"It's in the environment, and we're exposed to the environment," researcher Edmond Byrnes III of Duke University Medical Center told LiveScience. "And the environmental range of this has been expanding."
California next?
While scientists aren't sure how the highly infectious or virulent fungus emerged in Oregon, they caution the new strain now looks set to expand to California and other neighboring areas.
"This novel fungus is worrisome because it appears to be a threat to otherwise healthy people," Byrnes said. "Typically, we more often see this fungal disease associated with transplant recipients and HIV-infected patients, but that is not what we are seeing yet."
Symptoms can appear two or more months after exposure. Most people never develop symptoms, but those infected may have a cough lasting weeks, sharp chest pain, shortness of breath, headache related to meningitis, fever, nighttime sweats and weight loss. In animals the symptoms are a runny nose, breathing problems, nervous system problems and raised bumps under the skin.
Treatment requires months to years of antifungal medications, and even surgery to remove the large masses of the fungus [VGIIc] known as cryptococcomas that can develop in the body. So far it cannot be prevented, as there is no vaccine.
Origin?
The fungus C. gattii was originally linked with eucalyptus trees in tropical and subtropical climates. It first caused an outbreak in temperate climes on Vancouver Island in 1999 that has now spread into Washington and Oregon, where it infects local trees. This earlier strain, VGIIa/major, has killed nearly 9 percent of 218 patients.
After comparing the genes of the new VGIIc strain from Oregon with others, researchers suggest the new strain most likely arose recently, parallel to the outbreak that began on Vancouver Island. So far it has killed five out of 21 patients analyzed in the United States, a nearly 25-percent mortality rate. Lab studies with immune cells and with live mice revealed it is extremely virulent — that is, it can cause severe disease.
Determining the exact origin of the VGIIc strain has proven difficult. Investigations so far have failed to find it in Oregon soil, water or trees. It may have arrived from abroad or originated locally, researchers said.
Because this fungus had been confined to the tropics until now, researcher Wenjun Li at Duke University speculated that environmental changes might be responsible for the evolution and emergence of these new strains.
"We are trying to put together the evolutionary story of where these types come from by closely studying the genetics of all samples possible," explained researcher Yonathan Lewit at Duke University Medical Center.
It remains uncertain why VGIIc and VGIIa/major are more virulent than other strains. One possibility, given how this fungus can reproduce sexually, new hypervirulent combinations of genes emerged due to sex. The researchers also noted that cell components known as mitochondria in these strains could adopt a distinctive tube shape. Since mitochondria help generate energy in cells, it is possible these strains are more energetic, "but that's just speculation right now," Byrnes said.
When it comes to a public response to outbreaks of these strains, "public health officials in that area have formed a working group with state epidemiologists from all those states in the Pacific Northwest," Byrnes noted. "It's important that public awareness expand on this."
The scientists detailed their findings online April 22 in the journal PLoS Pathogens.
10 Deadly Diseases That Hopped Across Species
7 Solid Health Tips That No Longer Apply
Stay up to date on the latest science news by signing up for our Essentials newsletter.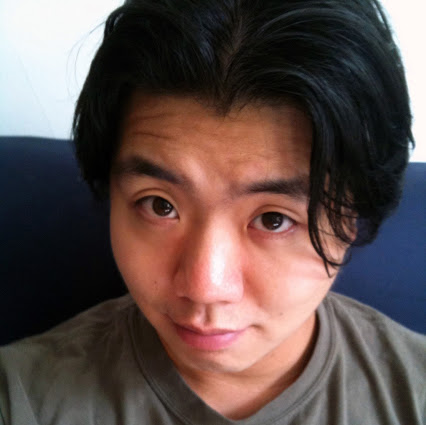 Charles Q. Choi is a contributing writer for Live Science and Space.com. He covers all things human origins and astronomy as well as physics, animals and general science topics. Charles has a Master of Arts degree from the University of Missouri-Columbia, School of Journalism and a Bachelor of Arts degree from the University of South Florida. Charles has visited every continent on Earth, drinking rancid yak butter tea in Lhasa, snorkeling with sea lions in the Galapagos and even climbing an iceberg in Antarctica.