Obese Pregnant Women Should Gain Less, Experts Say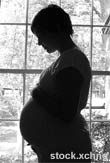 (Image credit: stock.xchng)
Obese women in the United States may benefit from gaining less weight during pregnancy than new recommendations suggest, say some doctors, curbing the gain to as little as 10 pounds.
A report released last May by the Institute of Medicine (IOM) advised women with a body mass index, or BMI, of 30 or more to gain between 11 and 20 pounds during pregnancy. But that amount could lead to health problems both during and after pregnancy, Raul Artal, an obstetrician at Saint Louis University, and colleagues now write in a commentary article published in the journal Obstetrics & Gynecology.
(BMI is calculated from a person's weight and height and indicates body fatness and weight categories that may lead to health problems, with a score of 30 or above considered obese.)
"Those of us who have practiced differently, like we have here, will limit obese women's weight gain," said Artal, who chairs the obstetrics, gynecology and women's health department at the university. "In some cases they even lose weight in pregnancy, and we see significantly better outcomes."
Close to two-thirds of pregnant women in the United States are overweight or obese, a condition that can lead to gestational diabetes, preeclampsia, retaining weight after giving birth, and overweight children.
"The recommendations that were issued for obese women will only perpetuate the [obesity] epidemic," Artal told LiveScience. "More than anything else we have concern that excessive gestational weight gain has led to an intergenerational weight gain."
Putting on weight during pregnancy is considered essential for fetal development, and not gaining enough weight can lead to small babies and pre-term delivery. Yet just how much an expecting mom should gain has always been a topic of controversy. The IOM, a nonprofit that advises the public on ways to improve health, decreased the amount of weight that overweight and obese women should put on from at least 15 pounds to at least 11 pounds since its last report issued in 1990.
"Both ends of the spectrum have a potential risk. We try to find what's the happy medium among all of these things," said Case Western Reserve University obstetrician Patrick Catalano, who was on the IOM committee that produced the May report. "We think that there needs to be more data before we can say it is safe. The committee felt that we need more information on what is the effect of restricted weight gain." Catalano said that doctors should conduct studies on the effects of maintaining or losing weight during pregnancy before a committee changes the recommendations.
Artal, who suggests that under close medical supervision doctors could limit weight gain to 10 pounds in obese women during pregnancy, says that a lower cap is now appropriate. "I think we've made tremendous progress in the past three decades in evaluating fetal growth, and now we have the tools to evaluate how much is enough," he said.
5 Myths About Women's Bodies
Take the LiveScience Nutrition Quiz
Video – Fat and the Hungry Brain
Stay up to date on the latest science news by signing up for our Essentials newsletter.