7 Things to Know About Windows 7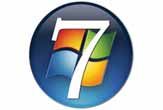 The latest version of Microsoft Windows — Windows 7 — is now on the market. So if you're like the average PC user, it's fated to become a factor in your life. Here are seven things to keep in mind about it.
1. It's really a "maintenance release."
Basically, it's Microsoft Vista with accumulated fixes and performance enhancements. That's a good thing, since there's no dramatic break with the past to cause festering compatibility issues, and no steep learning curve for the users. Compared to Vista, Windows 7 does better running on low-performance machines like netbooks. It boots and shuts down faster — but that's less of an issue since its sleep mode is reliable, letting you shut down in two seconds and restart in two seconds. With Vista, desktops often refused to go into sleep mode, or would restart randomly from sleep mode, noted PC industry watcher Rob Enderle, principal analyst the Enderle Group in San Jose, CA.
2. It's more secure.
A new release always is, since the malware writers haven't had time to pick at it for weaknesses, and there are too few installations to amount to a worthwhile target. They'll get around to Windows 7, although its built-in antivirus facility has been well-reviewed. In the meantime, malware's favorite target is the older Windows XP. Anyway, the bad guys are turning more and more to phishing, where they dupe users into spilling their personal information on the pretext of "restoring" their "suspended" online bank accounts. Technology is not much help there.
3. There is new stuff.
While most of the news concerns performance, the desktop and taskbar have been given enhancements that should make it easer to invoke specific applications and documents. The reviled User Account Control, which warned Vista users any time any application did anything to the system, has been given settings to make it less annoying. And, yes, Internet Spades, Backgammon, and Checkers, which had been dropped in Vista, are back. The enhanced Search facility, meanwhile, is now actually useful. For future expansion, Windows 7 makes better use of multiple cores, and includes handwriting recognition.
4. Pick the right version.
There are two retail versions: Home and Professional. The Pro version has a feature called Active Directory, which lets it be assigned an address and privileges in a corporate network. It is of no interest to a home or small business user. The Home version can also be found in a family pack that can upgrade three PCs. (Strictly speaking, there is also a third version called Ultimate, of interest only to software developers.)
5. If it ain't broke, don't fix it.
If you are happy with Vista, there is little reason to upgrade to Windows 7, cautioned Enderle. If you are annoyed with Vista, Windows 7 should help. If you are running Windows XP, upgrading may make sense if your hardware is less than two years old. Otherwise, you are better off getting a new machine, with Windows 7 pre-installed, he advised.
6. If it's broke, do fix it — correctly.
If you're upgrading with the retail package, you can use either the clean (also called custom) or the in-place installation method. The first will wipe the disk clean and you'll need to re-install your applications. (It keeps your data intact. You did back up, of course.) The second performs the installation with your applications in place. The second is easier, but the first will remove any malware, broken drivers, and other evidence of the hard life your computer's been living, Enderle said. It's also the only method available when upgrading from Windows XP. Even easier is to buy a new machine with Windows 7 pre-installed.
7. Resistance is irrelevant.
Among Internet users, 93 percent use some version of Microsoft Windows, and that is not going to change dramatically in the near future. You can assume that all future PC software worth mentioning will be written for Windows 7, and new PCs will be shipped with it. The alternative is to go with the Apple Mac, Linux, or something esoteric.
Top 10 American Innovations
This article was provided by TopTenREVIEWS.
Stay up to date on the latest science news by signing up for our Essentials newsletter.