Long-Distance Pen Devised by Author Margaret Atwood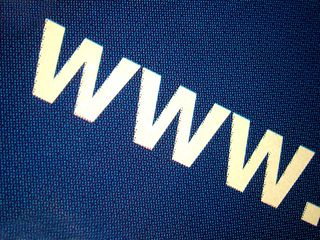 Margaret Atwood has fans on five continents; those book signing tours must be exhausting. Not content to merely write science fiction, she has created a device she calls a LongPen, which allows her to meet and sign books for her fans all over the world from her own home. And in doing so, she has brought into being the telautograph/telephot combination, about which Hugo Gernsback dreamed almost one hundred years ago.
The fan sits down at a desk at a bookstore near his home, and presents his book. He can greet the author via the Internet video chat setup. The author sits in the comfort of her home and greets her fans, signing the book via the Internet-connected LongPen. Once the author has decided what to write, she writes it out on a touchpad.
The LongPen makes use of an old-fashioned pen for the signing; it faithfully reproduces the author's comments and signature on the fan's book.
I wonder if Margaret Atwood knows that she has fully realized not just her own dream, but Hugo Gernsback's as well. In his 1911 classic Ralph 124c 41 +, he writes about a telautograph with a video connection (the Telephot):
Atwood, a Canadian writer of fiction, non-fiction and poetry, plans to unveil the device at the London Book Fair in two weeks. She remarks:
You might be surprised to know that the idea of sending a signature by wire to a remote location was actually realized in the 19th century; click to read more about pantelegraph and Gray's telautograph. Read more about this story at Booker winner's robot brainwave may spell the end of the book tour; see the device video at the Unotchit website.
(This Science Fiction in the News story used with permission from Technovelgy.com - where science meets fiction.)
Stay up to date on the latest science news by signing up for our Essentials newsletter.
Bill Christensen catalogues the inventions, technology and ideas of science fiction writers at his website, Technovelgy. He is a contributor to Live Science.