Superbowl Surprise: A Self-Esteem Ad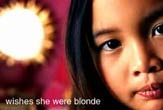 Though the action at Superbowl XL was typically lackluster, many tuned in less for the football than for the commercials. With an estimated audience of 90 million people, the Superbowl is seen by advertisers as the perfect place to premiere new ads and launch new branding campaigns.
This year, amid the beer and Federal Express commercials, there was a surprise: an ad about girls' self-esteem.
Soap maker Dove aired a spot from its "Campaign for Real Beauty" advertising effort aimed at debunking stereotypes about beauty. The ad featured close-ups of several young girls with captions like, "Thinks she's ugly," "Wishes she were blonde," and "Afraid she's fat." The inspiring images, set to the Cyndi Lauper song "True Colors," encouraged young women to feel good about themselves.
The $2.5 million commercial addressed the common concern that most women (and girls in particular) suffer from low self-esteem. Bridget Jones's Diary, the best-seller-turned-film, followed one young woman's continual, doomed quest for self-improvement, mostly obsessing about her weight and her thighs. Elle magazine stated that the novel reflects a lifestyle that is "universal and horrifyingly familiar" to women. Mary Pipher, author of Reviving Ophelia, the best-seller about teenage girls, claims that "[r]esearch shows that virtually all women are ashamed of their bodies." Katie Couric even declared, "'I hate my body' was the destructive mantra of the 1990s."
Yet these blanket claims are hard to reconcile with the facts. In contrast to conventional wisdom (and unlike Bridget Jones), polls and surveys find most Americans generally happy with themselves. In 1998 USA Weekend conducted one of the largest surveys ever taken of American youth. Titled, "Teens and Self-Image," it surveyed more than a quarter of a million students (more than half of them female) in grades 6 to 12. Among the results: 93 percent of teens feel good about themselves.
A 1999 Gallup poll found that 54 percent of respondents described themselves as average in looks, while 42 percent described themselves as above average. Only 3 percent said they were below average in attractiveness. (Of course, statistically, the average person should be average in looks, and it should come as no surprise that few people describe themselves as at the extremes of either "beautiful" or "ugly.")
In 2000, the British Medical Association issued a report titled, "Eating Disorders, Body Image, and the Media" that concluded, "The majority of young women (88 percent) say they are of average or above average self-confidence, with only 12 percent saying they're not very confident." When girls were asked what makes them most attractive, half chose not appearance but instead personality; body shape was rated at only 8 percent. These girls knew that they are more attractive for who they are than how they look.
Despite the popular myths, the vast majority of women are quite satisfied with their looks.
In fact, the Dove Campaign for Real Beauty's own 2004 survey, "The Real Truth About Beauty: A Global Report," found that only 10 percent of women were "somewhat or very dissatisfied" with their beauty. The Dove Web site contains factoids like, "92 percent of girls want to change at least one aspect of their appearance," yet the question is so general as to be meaningless: If asked, virtually everyone could probably find at least one aspect of their appearance they would like to change; that doesn't necessarily indicate the low self-esteem that Dove suggests.
This finding is also borne out not only by what women say, but what they do. While a majority of American women (about two-thirds) are overweight, only a minority are dieting at any given time. According to a 2002 USA Today survey, only one out of every five women said losing weight was a top priority; they said that reducing their debt was more important than reducing their dress size.
This is not to ignore the minority of girls who are unhappy with their appearance; as the Dove commercial correctly points out, "every girl deserves to feel good about herself." Obviously, few people are completely satisfied with every aspect of their appearance. It is natural—and beneficial—to be dissatisfied with ourselves in some ways.
Efforts by Dove and others to instill good body image and healthy self-esteem are valuable, but it seems their battle has largely been won. Most girls and women do feel good about themselves—and that's good news for everyone.
Benjamin Radford, managing editor of Skeptical Inquirer magazine, is a media critic and author of "Media Mythmakers: How Journalists, Activists, and Advertisers Mislead Us." His third book will be published in May.
Stay up to date on the latest science news by signing up for our Essentials newsletter.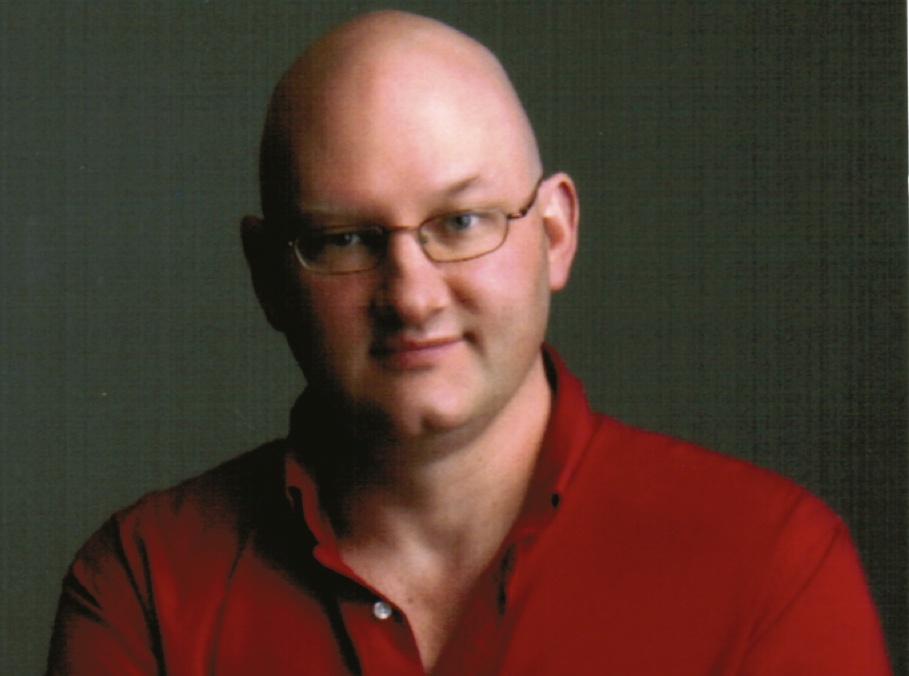 Benjamin Radford is the Bad Science columnist for Live Science. He covers pseudoscience, psychology, urban legends and the science behind "unexplained" or mysterious phenomenon. Ben has a master's degree in education and a bachelor's degree in psychology. He is deputy editor of Skeptical Inquirer science magazine and has written, edited or contributed to more than 20 books, including "Scientific Paranormal Investigation: How to Solve Unexplained Mysteries," "Tracking the Chupacabra: The Vampire Beast in Fact, Fiction, and Folklore" and "Investigating Ghosts: The Scientific Search for Spirits," out in fall 2017. His website is www.BenjaminRadford.com.