When Money Does Buy Happiness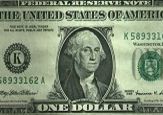 Invoke the old clich? as you wish, but for disabled people, money seems to buy a measure of happiness. For others, well, the price hasn't changed.
A survey of 478 Americans over nine years, before and after they became disabled, found that wealth generally allowed "substantially better well-being, and less sadness and loneliness," researchers reported Wednesday.
The advantage eased after a few years of disability.
"Happiness and well-being may not depend on a person's financial state in times of health, but when that health fails, as it will eventually for most of us, money matters," said lead researcher Peter Ubel, a professor of internal medicine and psychology at the University of Michigan.
The results will be detailed in an upcoming issue of the journal Psychological Science.
Money and more
The data were parsed from a broader study funded by the National Institute on Aging. Participants were classified as disabled if they became unable to carry out routine tasks -- such as walking, getting out of bed, eating and dressing -- without help.
Participants whose financial assets were above the median before they were disabled reported, afterward, a smaller drop in well being based on various questions they answered.
It may not all be about money. The researchers caution that there could be psychological factors associated with a person's ability to accumulate wealth that contribute to their resilience when they become disabled.
The findings have meaning for a disabled person's family, how one should view savings for old age, as well as the economy as a whole, the researchers contend.
They note that other research has tied psychological well-being to a person's response to medical treatments. Further, half of personal bankruptcies are linked to health care costs, Ubel's team says.
'Enjoyment scale'
Among the healthy, the notion that money can't buy happiness seems to hold true.
A 2003 study of 16,266 people at 886 companies in the UK found rank had a bigger effect on happiness than pay level.
Research published last fall in the journal Psychological Science in the Public Interest found that while U.S. wealth has tripled over the past 50 years, well-being has been flat. The researchers, Ed Diener of the University of Illinois and Martin Seligman from the University of Pennsylvania, said scientists can now assess well-being directly and should therefore establish a system of measurement to supplement economic measures.
In fact, an "enjoyment scale" was then proposed in December by scientists at Princeton University. It is designed to serve as a national well-being gauge similar to economic barometers of prosperity.
The Princeton idea was tested by having 909 women fill out surveys of their previous days' happiness. Income and education were found to have less impact on the enjoyment of daily activities than temperament and sleep.
"Measures of wealth or health do not tell the whole story of how society as a whole or particular populations within it are doing," said Princeton's Daniel Kahneman, the 2002 Nobel Prize winner in economic sciences for his integration of psychological research about decision-making into economics. "A measure of how different categories of people spend their time and of how they experience their activities could provide a useful indication of the well-being of society."
"Current measures of well-being and quality of life need to be significantly improved," Richard Suzman, associate director of the National Institute on Aging, said of the proposal. "In the future I predict that this approach will become an essential part of national surveys seeking to assess the quality of life. The construction of a national well-being account that supplements the measure of GNP [Gross National Product] with a measure of aggregate happiness is a revolutionary idea."
Loss of Loved One Really Can Cause Broken Heart
Stay up to date on the latest science news by signing up for our Essentials newsletter.
Robert is an independent health and science journalist and writer based in Phoenix, Arizona. He is a former editor-in-chief of Live Science with over 20 years of experience as a reporter and editor. He has worked on websites such as Space.com and Tom's Guide, and is a contributor on Medium, covering how we age and how to optimize the mind and body through time. He has a journalism degree from Humboldt State University in California.