Study: Optimists Live Longer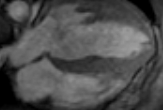 Optimists get the last laugh, according to a new study that shows their hearts stay healthy longer than those of grumps.
People who described themselves as highly optimistic a decade ago had lower rates of death from cardiovascular disease and lower overall death rates than strong pessimists, the research found.
Major depression was already a known risk factor for heart problems, Any possible connection between a positive outlook and the chance of dying hadn't been well studied, however.
Nine years ago a study group -- 999 men and women aged 65 to 85 -- completed a questionnaire on health, self-respect, morale, optimism and relationships. Since then, 397 of them have died.
Optimistic participants had a 55 percent lower risk of death from all causes and 23 percent lower risk of death from heart failure.
Do men benefit more?
The work, announced today, was led by Erik Giltay of the Psychiatric Center GGZ Delfland, in The Netherlands.
Optimism might work better at protecting men than women against all causes of death, the study also found.
"We have no clear idea" why, Giltay told LiveScience, "and it would be very interesting to further study such differences." One possible explanation of the difference, he said, is that the study's ability to detect differences was larger in men because more men died.
Optimism protected men and women equally against heart-related death among the study members. Heart disease is the number one killer of women: One in three women dies from it, according to the National Heart, Lung and Blood Institute.
Bad habits of grouches
Giltay's team notes that pessimistic people may be more prone to developing habits and problems that cut life short, such as smoking, obesity and hypertension.
"A predisposition toward optimism seemed to provide a survival benefit in elderly subjects with relatively short life expectancies otherwise," the researchers write in the November issue of journal Archives of General Psychiatry.
Could people change their dispositions if they knew it might keep their tickers going? That would be "an intriguing question to be addressed in future research," Giltay said by email. "It is, however, assumed that optimism is partly a part of one's nature [or personality], and this should also be studied further."
Further research would also be needed to show whether optimism is similarly good for younger people.
About the Image: The animated MRI image at the top of this page shows a 4-chamber view of the left ventricle in a patient with aortic insufficiency and left ventricular hypertrophy. Credit: National Heart, Lung and Blood institute
Stay up to date on the latest science news by signing up for our Essentials newsletter.
Robert is an independent health and science journalist and writer based in Phoenix, Arizona. He is a former editor-in-chief of Live Science with over 20 years of experience as a reporter and editor. He has worked on websites such as Space.com and Tom's Guide, and is a contributor on Medium, covering how we age and how to optimize the mind and body through time. He has a journalism degree from Humboldt State University in California.