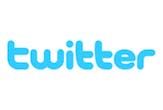 The preferred mode of communication, at least among young people, is social media sites such as Facebook and Twitter, according to a new survey.
"As the tools and technology embedded in social networking sites change, and use of the sites continues to grow, youth may be exchanging 'macro‐blogging' for microblogging with status updates," states a new report by the Pew Internet & American Life Project.
According to the report, only 14 percent of teen Internet users (12 to 17 year olds) in the United States today say they blog, compared to 28 percent in 2006.
See more survey results here.
Blog commenting, where users post comments to other blogs, has also fallen among teens and young adults (18 to 29 year olds), from 76 percent in 2006 to 52 percent in the most recent survey.
While blogging dipped in popularity among young people, many adults (30 years old and over) still do it. Pew Internet surveys since 2005 have consistently found that roughly one-in-ten online adults maintain a personal online journal or blog.
Social media, however, is an interest shared by young and old alike. More than 70 percent of wired American teens and young adults, and 47 percent of online adults now use social networking sites, Pew Internet found.
Facebook is currently the most popular social networking service among the older set, with over 70 percent of adults and young adults who use social networking maintaining profiles on the site. Teens, meanwhile, are more likely to use MySpace.
Teens have also been slower to embrace Twitter, with only 8 percent of wired teens saying they use the service.
"This makes Twitter as common among teens as visiting a virtual world, and far less common than sending or receiving text messages as 66 percent of teens do, or going online for news and political information, done by 62 percent of online teens," the report concludes.
In contrast, about 19 percent of adults and one-third of young adults say they tweet.
Regardless of what they're doing online, all groups showed very high rates of Internet adoption. More than 90 percent of teens and young adults, and 74 percent of adults said they surf the Web.
Young adults were the most mobile Internet users. Roughly half of the young adults surveyed accessed the Web wirelessly on an laptop or cell phone, and about one quarter said they have gotten online using another device such as an e-book reader or gaming device. Young adults are also the only group for which laptop and netbook computers are more popular than desktops.
Amongst online teens, 63 percent said they stayed informed about current events and politics online, and nearly half of them said they had recently bought things online such as books, clothing or music.
Stay up to date on the latest science news by signing up for our Essentials newsletter.