Czar's Treasures? Mystery 'Antiques' Sent to US at End of Cold War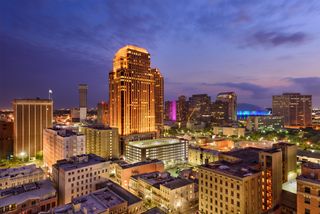 (Image credit: Sean Pavone/Shutterstock)
Mysterious shipments of "antiques" and art that are worth incredible sums of money were shipped to the United States in 1991 and 1992, according to documents obtained by Live Science.
Three shipments worth hundreds of millions of dollars were sent to New Orleans from the Soviet Union and Turkey in 1991 and 1992, the U.S. Census Bureau documents reveal. They had a combined value of $164 million, an amount that, when taking inflation into account, would be equivalent to $285 million today.
The fantastic value of the treasures leaves a tantalizing question – what are they? Throughout history some fantastic treasures have been lost and have never been found. These lost treasures include several owned by the family of the last czar of Russia.
The documents state that the information on them has "been compiled from tariff and trade data from the U.S. Department of Commerce and the U.S. International Trade Commission."
New Orleans shipments
In March 1991, a shipment of "antiques of an age exceeding one hundred years" was sent to New Orleans from the Soviet Union. The importer(s) declared that the shipment had a value of about $80 million, the documents say. [30 of the World's Most Valuable Treasures That Are Still Missing]
Then in March 1992, another shipment was sent to New Orleans with the same description and which the importer(s) declared to have a value of about $81 million. That shipment came from Turkey (by 1992, the Soviet Union had ceased to exist). The documents also say that in March 1992, a shipment of "furniture of an age exceeding 100 years" with a declared value of just under $3 million was also sent from Turkey to New Orleans.
What exactly these three shipments contained and the recipients are unknown. The Uniform Trade Secrets Act prevents U.S. Customs and Border Protection from releasing more information on the shipments, agency representatives have said. It is also not certain if the sender of the shipment from the Soviet Union to New Orleans is the same sender of the shipments from Turkey to New Orleans.
Art from Turkey to Dallas
The New Orleans shipments are just the tip of the iceberg when it comes to mysterious shipments of "antiques" or art that are worth vast amounts of money that have been shipped to the United States over the past 30 years.
In June 2016, a shipment of paintings or drawings with a declared value of $24 million was sent between Turkey and Dallas-Fort Worth, the documents revealed. It's uncertain exactly what this artwork shows, its age or the importer. The Dallas Museum of Art denied purchasing or owning the artwork in a statement sent to Live Science.
Live Science has previously reported that imports of artifacts from Turkey to the United States rose after the 2003 U.S. invasion of Iraq, increased further after the start of the Syrian civil war in 2011 and the failed coup attempt against Turkish President Recep Tayyip Erdogan in 2016.
Iraq to Puerto Rico mystery shipment
In August 2013, a shipment of "antiques" older than 100 years and worth $3.5 million was shipped from Iraq to San Juan, Puerto Rico, the documents say.
Individuals in Puerto Rico with links to Iraq or antiquities have said they have no information or haven't returned Live Science's requests for comment. Individuals on the U.S. mainland who could have information have told Live Science that they don't have any information on this shipment, or have not returned requests for comment.
Originally published on Live Science.
Stay up to date on the latest science news by signing up for our Essentials newsletter.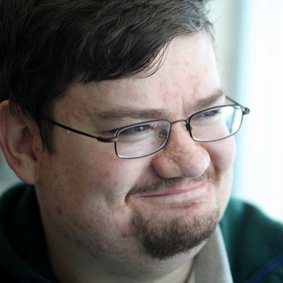 Owen Jarus is a regular contributor to Live Science who writes about archaeology and humans' past. He has also written for The Independent (UK), The Canadian Press (CP) and The Associated Press (AP), among others. Owen has a bachelor of arts degree from the University of Toronto and a journalism degree from Ryerson University.