19 of the World's Oldest Photos Reveal a Rare Side of History
Old Shots
It's often said that a photo is worth a thousand words, touching people at a deeper level than even the best, most eloquent, writing. Even the world's oldest photographs, those that may seem so very distant from today's high-tech society, may tug at your heart strings or give you a sense of belonging. Here, Live Science looks back at 19 historical photos, shot between the 1820s and 1860s, that may make you look at history, and the world, just a little bit differently. Taking the medal for the oldest known photo ever shot may seem underwhelming at first glance, but look a little longer and you may be amazed. Check it out on the next slide …
The oldest-photo title goes to ...
This image may not look like much, but this is the world's oldest photo, shot in 1826 by Joseph Nicephore Niépce outside a window of his estate at Saint-Loup-de-Varennes, France. Niépce used a pewter plate covered with a mixture that included bitumen and water. Niépce put the plate inside a camera and over a period of many hours (perhaps two days) the light hardened some of the bitumen on the plate that was in view of architectural features such as buildings. The unhardened parts were then washed away to produce this image. If you look closely you can see faint outlines of where a building or architectural feature is. This photography technique was called "heliographic" by Niépce.
Louis Daguerre
The heliographic technique developed by Niépce produced poor photos that were not economical to produce. It wasn't until Niépce teamed up with Louis Daguerre in the 1830s that a more effective photography technique was developed; this one used silver iodide plates and mercury fumes. The new technique took on the name "Daguerretype," after Daguerre. Niépce died in 1833 when the new technique was still being developed. This Daguerretype shows Daguerre.
Early image
Taken in 1837, this photo showing several plaster casts is one of the earliest images taken by Louis Daguerre using his Daguerretype technique. He kept the technique secret until 1839, when the French government awarded him a lifetime pension in exchange for him revealing how his photos were taken.
View from Louis Daguerre's Home
Shot in 1838, this picture shows a view taken by Louis Daguerre from his home. The early Daguerreotypes, as the images taken using Daguerre's techniques would come to be called, required a long exposure time, making it difficult to capture moving people or objects. It was also difficult to take decent pictures in conditions that did not have excellent lighting.
Oldest picture of a living person
This image of the Boulevard du Temple in Paris was taken in 1838 by Louis Daguerre. If you look closely on the bottom left, you can see a man polishing the boot of another individual. Exposure times were lengthy at the time this image was taken, and people who moved fast could not be captured using photography. Only the person getting their boots polished and the polisher stayed still long enough to be seen in the photo. This picture is often credited as being the first to show a living person.
Oldest selfie?
Robert Cornelius, an American photographer, took this self-portrait in an outdoor yard in Philadelphia in October 1839. At this stage, daguerreotypes needed a long exposure time, making it difficult to take pictures of people (since they had to remain still for so long). Cornelius likely had to stand still for a few minutes while his camera finished taking his picture. This could be the world's first selfie.
First photo of the moon
Shot by English scientist and historian John William Draper in 1840, this is one of the earliest attempts to photograph the moon. Taking a photo at night under poorly lit conditions was a difficult task at the time, something that can be seen in the poor quality of this image. Later, in 1850, Draper and astronomer William Cranch Bond created a daguerreotype of the star Vega, part of the constellation Lyra, according to the American Physical Society.
First photo of sitting president
The earliest daguerreotype of a sitting U.S. president shows William Henry Harrison who died on April 4, 1841, after just 30 days in office, possibly due to pneumonia. That daguerreotype, captured at the start of Harrison's presidency, is now missing. The image shown here is a daguerreotype that was shot in 1850 and shows a life-like painted portrait of Harrison.
Oldest surviving photo of U.S. president
This photo of John Quincy Adams, who served as U.S. president from 1825 to 1829, was taken by Philip Haas at his studio in Washington, D.C., in March 1843 — after Adams had left office. Adams reportedly gave the photo to an ally in Congress, Vermont Rep. Horace Everett, according to a report in the New York Times. It was apparently kept in the Everett family and only recently resurfaced. This picture, called a half plate and measuring about 5 by 4 inches (13 by 10 centimeters) will be auctioned at Sotheby's in October 2017 and is expected to fetch between $150,000 and $250,000.
Earliest-known photo of Lincoln
Taken in 1846 or 1847, this photo shows Abraham Lincoln shortly after he was elected from Illinois to the U.S. Congress. At the time, the 37-year-old Congressman-elect was a frontier lawyer in Springfield, Illinois. According to the Library of Congress, the photo is attributed to Nicholas H. Shepherd, something indicated by Gibson W. Harris, a law student in Lincoln's office from 1845 to 1847. Lincoln's son Robert said he thought the photo was taken in St. Louis or Washington, D.C., the Library of Congress noted. In 1861, Lincoln became president and led the United States through the Civil War.
Stay up to date on the latest science news by signing up for our Essentials newsletter.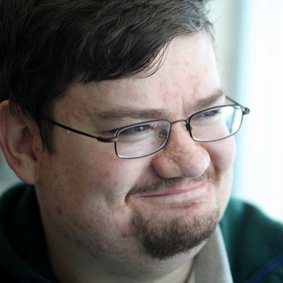 Owen Jarus is a regular contributor to Live Science who writes about archaeology and humans' past. He has also written for The Independent (UK), The Canadian Press (CP) and The Associated Press (AP), among others. Owen has a bachelor of arts degree from the University of Toronto and a journalism degree from Ryerson University.