What's Causing Tropical Storm Harvey's 'Unprecedented' Rainfall?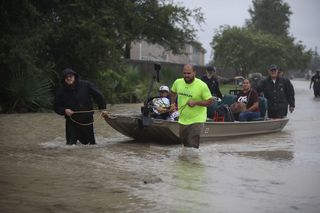 (Image credit: Joe Raedle/Getty Images)
Tropical Storm Harvey, which made landfall as a hurricane late Friday (Aug. 25) near Corpus Christi, Texas, has been battering communities in southeastern Texas with periods of intense rainfall, flooding streets and homes, forcing thousands of people into shelters and killing at least 10 people so far.
And the storm is not over yet. With more heavy rain expected to drench the region in the coming days, the National Weather Service tweeted yesterday (Aug. 27): "This event is unprecedented & all impacts are unknown & beyond anything experienced."
So what is causing this degree of never-before-seen rainfall? [In Photos: Hurricane Harvey Takes Aim at Texas]
The answer has to do with the length of time that Harvey has been nearly stationary over southeastern Texas.
"Tropical cyclones, either tropical storms or hurricanes, tend to carry a lot of moisture with them and are often associated with pretty intense rain," Matthew Kelsch, a hydrometerologist at the University Corporation of Atmospheric Research in Boulder, Colorado, told Live Science. "But what makes this situation even more impressive is that the tropical storm itself — what used to be Hurricane Harvey — has pretty much stalled. For several days, it's pretty much meandering around the same place, so the same location keeps getting the intense rain."
This is because there's a high-pressure system blocking Tropical Storm Harvey's movement, said Dave Gochis, a scientist at the National Center for Atmospheric Research, also in Boulder. In other words, Harvey has become stuck. Parts of Houston and the surrounding areas have already been hit with more than 20 inches (51 centimeters) of rain, and the National Weather Service's (NWS) latest public advisory says isolated storm totals "may reach 50 inches [127 cm] over the upper Texas coast." The NWS further warned that "[t]hese rains are currently producing catastrophic and life-threatening flooding over large portions of southeastern Texas."
Storms like Harvey can be likened to corks in a flow, according to James Done, an atmospheric scientist at the National Center for Atmospheric Research.
"If you imagine dropping a cork in a river, it follows the path of the river, and in the case of Harvey, the river gave up its guidance and the cork just wandered aimlessly around coastal Texas. So it was guided toward Texas by the larger scale flow and then basically, the flow just collapsed and left Harvey to meander on its own in the coastal region," Done told Live Science.
Its coastal location, too, has stoked the storm. Tropical Storm Harvey is continuing to be fed by moisture coming off the ocean, which may even strengthen it further, Kelsch said.
But Harvey might get moving when the high-pressure system blocking the tropical storm lets up.
"That system appears to be sort of weakening later this week and there are resuming of upper level winds to start to move the system northward and then out to the east," Gochis said. "[This] is supposed to happen over the next couple days and so we're starting to see some initial movement of that this morning, but it's still very slow and so the rains remain over this heavily impacted area."
Southeastern Texas will likely experience another 8 to 15 inches (20 to 38 centimeters) of rain through Wednesday (Aug. 30), Jeff Weber, a meteorologist for the University Corporation of Atmospheric Research, told Live Science.
But this may not be the end of Harvey's massive destruction.
"The concern will shift eastward as Harvey starts to come out of Texas and people in Louisiana should be very cautious and keep an eye to the sky because it's moving in their direction," Weber said. "Lake Charles, in southwestern Louisiana, has been getting a lot of this impact and they will continue to get a lot more, and I suspect New Orleans could get impacted come Wednesday with significant rainfall of up to 10 inches [25 cm]."
A list of available shelters — maintained by the American Red Cross and partner agencies — for those forced out of their homes due to Tropical Storm Harvey can be found on the American Red Cross website. Live Science's sister site, Tom's Guide, has also put together a guide for how to make online donations to victims of Tropical Storm Harvey.
Original article on Live Science.
Stay up to date on the latest science news by signing up for our Essentials newsletter.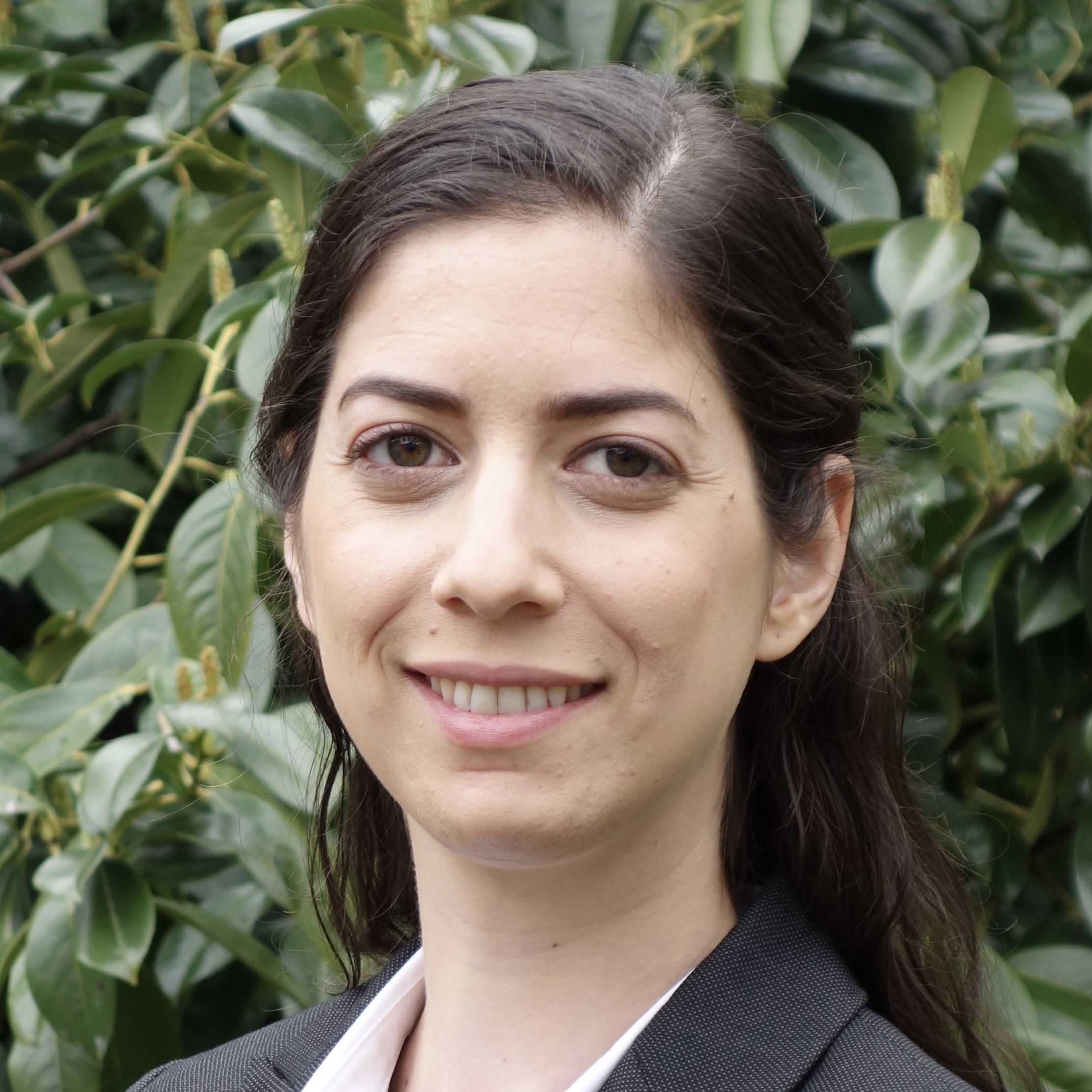 Sarah Puschmann is a staff writer for Live Science. She particularly enjoys writing about ecology and evolution and has degrees in creative writing and physics. Before joining Live Science, she taught English in Korea, Costa Rica, Argentina, Sweden, and Germany. Follow her on Twitter.