Windows 7: Beyond the Hoopla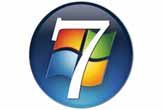 You know good service when you get it. The waiter is unobtrusive, yet your food arrives on time, your glass is refilled without asking, and your conversations are not interrupted. So it is with Windows 7, Microsoft's new operating system released to the public last week. Release copies have been in use for several months and they're very close to the real thing on shelves now.
The news is good: Windows 7 runs quickly, takes up less resources, leaving more room for your programs and files, is less intrusive with messages and easier to navigate. Windows 7 will replace Vista and its predecessor XP. Yes, Windows 7 will soon be the only Microsoft operating system built into new computers.
Once the hoopla dies down from the Windows 7 launch, which included boxed party kits complete with streamers, Microsoft napkins, balloons and a free copy of Windows 7 to lucky recipients, consumers who are not buying a new computer must decide whether or not to upgrade their system. Consider the following:
Are you a Vista or an XP user? If you use Vista and like it, there is no rush to upgrade. Know Windows 7 runs faster, uses less disk space and has some snappy new features like automatically positioning two windows side by side for easy comparisons. If you like trying new things, proceed with confidence. Microsoft has made it easy to upgrade to Windows 7 from Vista, perhaps it's their way of making amends to many users who hated Vista and went back to XP. The upgrade costs $120 for Home Premium, the most popular version.
College students can purchase it for $30 through January 3, 2010.
XP users have a dilemma. There is no easy way to go from XP to Windows 7. And perhaps this is the penalty for sticking with XP. Take a look at how you use your computer. "XP is rock solid," said Dale Edwards, Vice President of Information Technology for iMed Group, "There is no reason to upgrade if most of what you do is email and work in Microsoft Office."
If you're happy with XP and don't anticipate any drastic change in how you use your computer, forget the upgrade. It's simply more trouble than it's worth. However, if you need more speed and run multiple programs, and don't want to buy a new computer for at least 12 months, bite the bullet and upgrade.
The best way to upgrade from XP to Windows 7 is by doing a clean or fresh installation of the operating system. That means you'll have to save all of your files and software programs to an external hard drive first. Don't forget to make a copy of your emails and email contacts if you use Outlook or any other email provider that is not web-based. AOL, Yahoo Mail and gmail users are safe because the data is stored online, not on the computer.
Also, make a copy of your favorites or bookmarks from your web browser whether that's Internet Explorer or Firefox. You may not remember all those sites you love when you start from scratch! Once everything is saved, install Windows 7. Now you can transfer your files and programs back to your computer.
Once Windows 7 is up and running, you may encounter compatibility problems with software and peripherals like printers and scanners, but don't panic. If you have trouble with a software program or a peripheral, right click the associated icon on your desktop, and then select Troubleshoot Compatibility. Windows 7 will determine how best to run it, and from then on, it should work just fine. Don't expect perfection, but the improvements you'll experience with Windows 7 will usually outweigh the problems.
It's early days for Windows 7, so we will have to wait until more users experience the system for a final verdict on upgrading. Bottom line: there's no compelling reason to upgrade if you are satisfied with your current system. When you purchase a new computer, you'll get Windows 7, and that's soon enough.
This article was provided by TopTenREVIEWS.
Stay up to date on the latest science news by signing up for our Essentials newsletter.
Leslie Meredith is a contributor to Live Science. She has a bachelor's degree from UCLA in psychology and has directed tourism and ski publications for the Salt Lake Visitor & Convention Bureau and managed promotions and events for Sunset Magazine.