February Blows Away Global Heat Record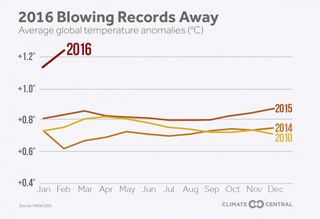 Last month was far and away the hottest February on record for the planet, by a margin that has surprised even the climate scientists who closely monitor global temperature data. It was also the most anomalously warm month Earth has seen in 135 years of NASA record keeping, continuing an astonishing recent streak that could see 2016 set a new record for hottest year.
While a strong El Niño has given global temperatures a boost, the main reason for the spate of intensely warm months is the long-term warming of the planet caused by the accumulation of heat-trapping greenhouse gases in the atmosphere, scientists have found.
"I think we all knew this would be a warm year due to the major El Niño event. But I don't think any of us expected such remarkable and persistent record-breaking warmth," Michael Mann, a climate scientist at Penn State and a co-author on a recent study on the issue, said in an email. (A Climate Central analysis conducted in November also found that manmade warming was the key driver of the record heat of 2015.)
According to data released by NASA this weekend, February 2016 was 2.43°F (1.35°C) warmer than the average from 1951 to 1980, and 0.8°F (0.5°C) warmer than the previous record February, in 1998. It was the 10th month in a row to set such a monthly record, tying a streak set back in 1944, according to data from the National Oceanic and Atmospheric Administration (NOAA).
2015 Shatters Hottest Year Mark; 2016 Hot on its Heels? January Smashed Another Global Temperature Record Scientists Trace Climate-Heat Link Back to 1930s
During the last major El Niño event, there were nine months in a row that set global temperature records. Of those nine months — from June 1997 to February 1998 — only one remains in the top five for its respective month; most fall between ninth and 16th warmest today, a mark of how much Earth has warmed over the intervening years.
One particularly notable aspect of last month's heat was that it beat out January as the most anomalously warm month on record by a solid 0.36°F (0.2°C).
NOAA's global temperature data for February, to be released on Thursday, is expected to be roughly in line with NASA's, Jessica Blunden, a climate scientist with ERT, Inc., at NOAA's National Center for Environmental Information, said in an email.
February also marked the fifth month in a row where global temperatures breached the mark of being 1°C (about 2°F) above average. Countries have agreed on a goal of limiting warming to under 2°C (4°F) from pre-industrial times by the end of the century.
The recent temperature departures have already hit that 2°C mark when compared to pre-industrial temperatures, albeit temporarily.
"This is the first time we've temporarily breached the 2°C warming threshold, but it will become more common and eventually perpetual if we do nothing to stem the tide," Mann said.
Climate scientists are normally reluctant to put too much stock into monthly temperature values, preferring instead to emphasize the long-term warming trend. But February's numbers prompted Gavin Schmidt, who heads NASA's Goddard Institute of Space Studies, which keeps the agency's temperature data, to comment on the extraordinary record on Twitter.
The incredible heat so far this year — even though it is only two months in — could set the planet up for its third record warm year in a row, besting the record set just last year. 2015 also saw the biggest single-year jump in carbon dioxide levels at the observatory atop Hawaii's Mauna Loa, a record that came in part because of El Niño's influence on greenhouse gas-emitting wildfires in the tropics.
The biggest area of anomalous warmth in February was the Arctic, which also had record-low sea ice levels during January and February.
It's likely that as the year goes on and El Niño continues to wane, that the monthly temperature anomalies will also ease off, but when and by how much remains uncertain, Blunden said.
You May Also Like: The Fuel Behind Louisiana's Torrential Rains, Floods The Climate and Weather: Heidi Cullen's NY Times OpEd Unprecedented Spike in CO2 Levels in 2015 U.S., Canada Pact Targets Lesser Known Climate Impacts
Originally published on Climate Central.
Stay up to date on the latest science news by signing up for our Essentials newsletter.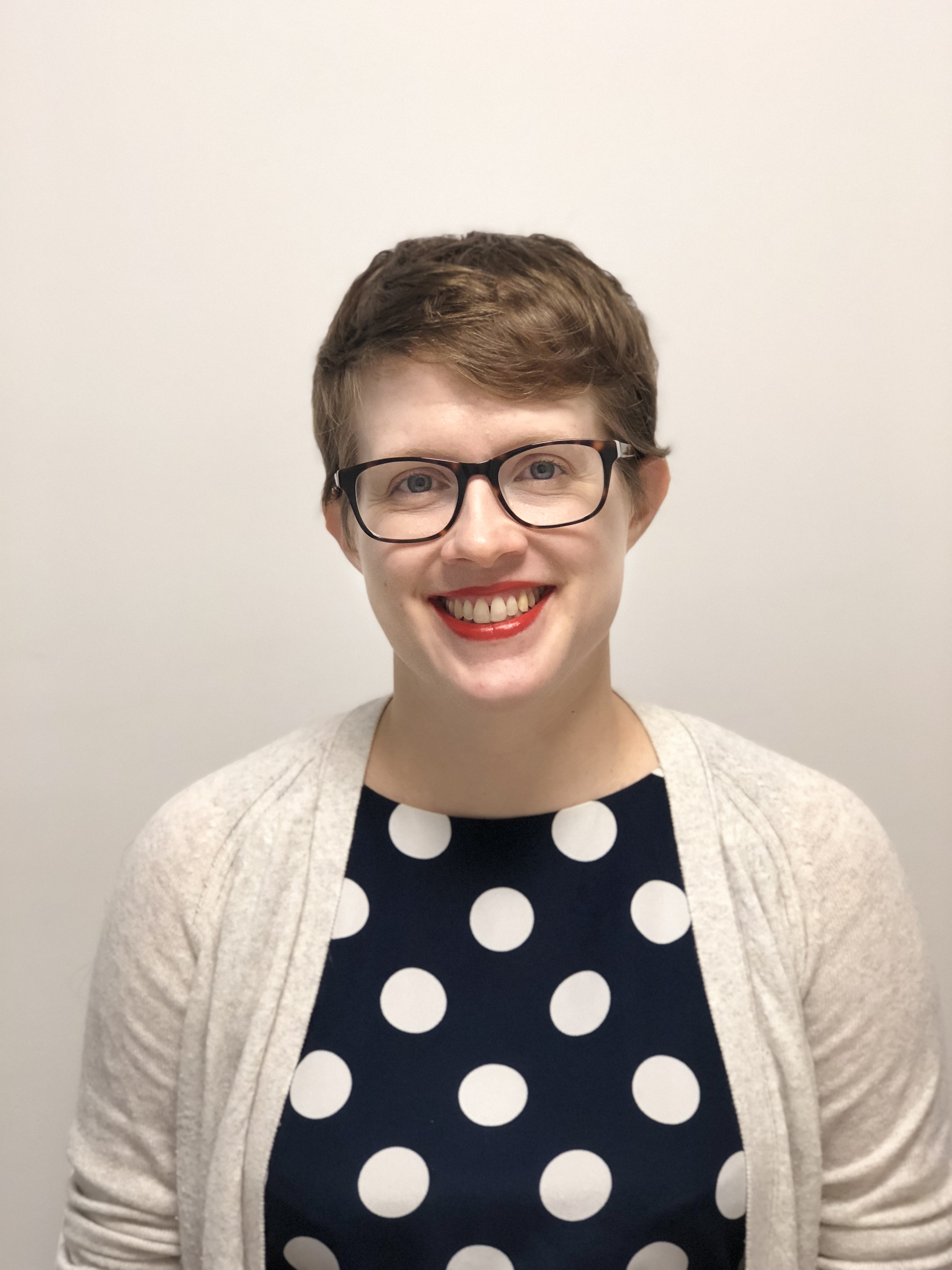 Andrea Thompson is an associate editor at Scientific American, where she covers sustainability, energy and the environment. Prior to that, she was a senior writer covering climate science at Climate Central and a reporter and editor at Live Science, where she primarily covered Earth science and the environment. She holds a graduate degree in science health and environmental reporting from New York University, as well as a bachelor of science and and masters of science in atmospheric chemistry from the Georgia Institute of Technology.