Record Hot First Half May Herald Warmest Year Yet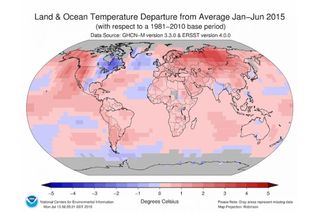 (Image credit: NOAA)
In what has become a common refrain this year, yet another month has set a global temperature record, with June 2015 coming in as the warmest June on record going back to 1880. It follows other record or near-record hot months during the first six months of this year, so there's a good chance 2015 will take 2014's place atop the podium as the warmest year on record.
The National Oceanic and Atmospheric Administration (NOAA) released temperature data for June on Monday, ranking it as the warmest June in the books. The month was nearly 1.6°F above the 20th century average for June, according to NOAA, and beat the previous hottest June, which happened just last year, by 0.22°F. (NASA data also ranked June as the warmest on record.)
The elevated June temperature was unsurprising, in part because of the robust El Niño going on right now. That cyclical climate event tends to raise the mercury across the globe.
"We can certainly attribute some the record warmth to El Niño, but not all of it, and that amount is not really possible to quantify," Jessica Blunden, a climate scientist with ERT, Inc., at NOAA, said.
4 Takeaways from the Annual Climate Review Five Graphics That Show 2014's Record Heat A Broken Record: 2014 Hottest Year
El Niño most directly leads to warmer ocean waters in the tropical Pacific, but that isn't the only place where seas have been steaming this year. The Northeast Pacific and most of the Indian Ocean have also been hotspots, Blunden said.
Also contributing to June's heat was the overall warming of the atmosphere thanks to the excess heat trapped by accumulating greenhouse gases. That background heat has tilted the odds toward record global temperatures.
A Climate Central analysis conducted after 2014 became the warmest year on record showed that 13 of the 15 warmest years have occurred since 2000 and that the odds of that happening randomly without the boost of global warming was 1 in 27 million.
Some of those top warm years were when La Niña — the cool counterpart to El Niño — was in place, and were warmer than past El Niño years.
Scientists can't say for sure what will happening in the remaining six months of 2015, but right now the evidence suggests El Niño will last until spring and will likely strengthen in the coming months, making it a good bet that the globe will see more top warm months.
"We do know that as El Niños strengthen, they do tend to cause global temperatures to rise," Blunden said. "The first half of 2015 is already 0.16°F warmer than the previous record for the first half of 2010, which happens to be when we had the last El Niño. If this current El Niño does continue to strengthen, it seems almost certain that 2015 will beat out 2014 as the warmest year on record."
You May Also Like: Arctic Sea Ice Volume Rebounds, But Not Recovering Marine Conservationists Work to Curb Ocean Stress Climate Change Brings New Crops to Canadian Farms Summer Nights Are Heating Up Across U.S.
Originally published on Climate Central.
Stay up to date on the latest science news by signing up for our Essentials newsletter.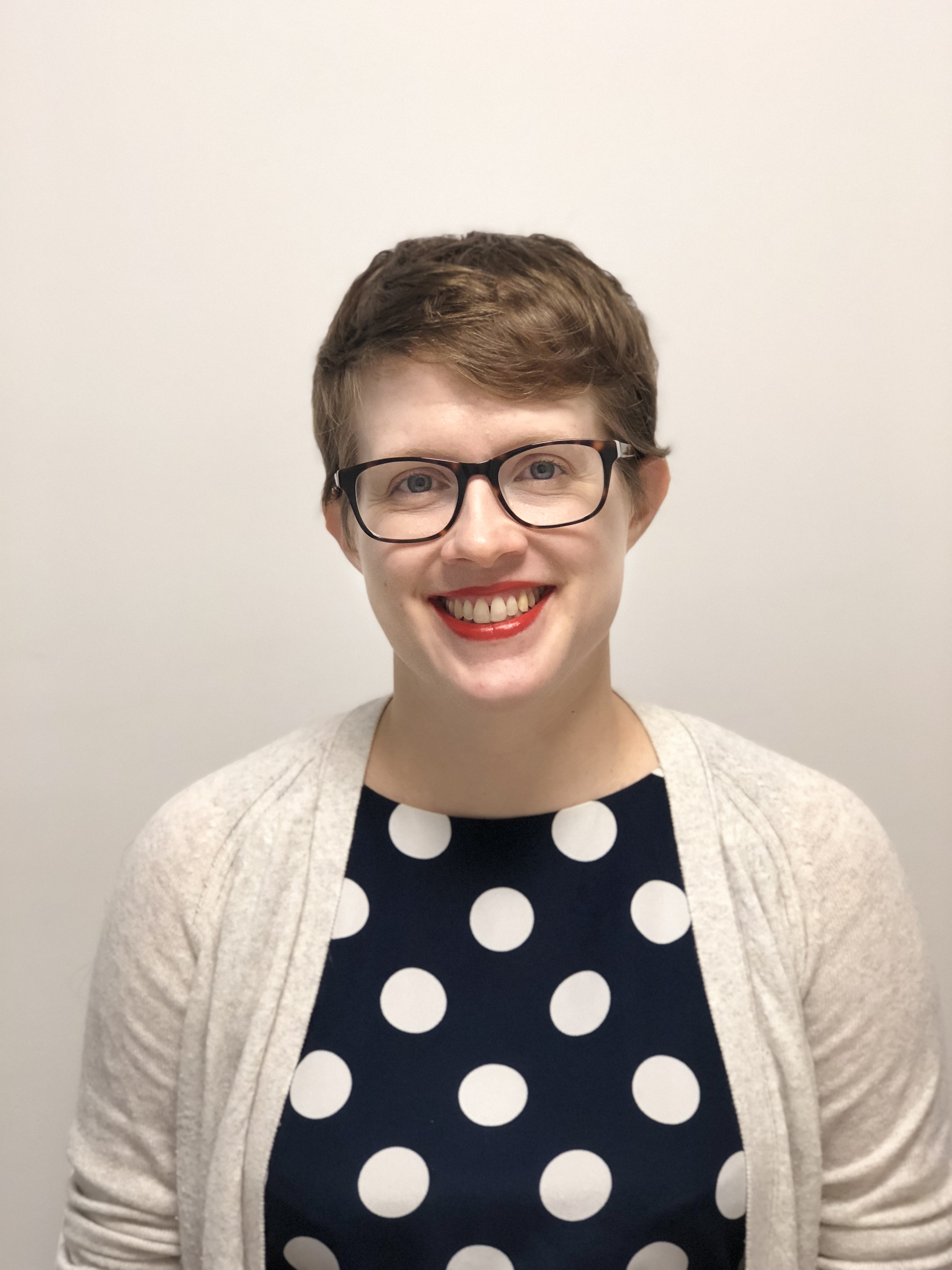 Andrea Thompson is an associate editor at Scientific American, where she covers sustainability, energy and the environment. Prior to that, she was a senior writer covering climate science at Climate Central and a reporter and editor at Live Science, where she primarily covered Earth science and the environment. She holds a graduate degree in science health and environmental reporting from New York University, as well as a bachelor of science and and masters of science in atmospheric chemistry from the Georgia Institute of Technology.