Retracted Study: Short Talk Can Change People's Views on Marriage of Same-Sex Couples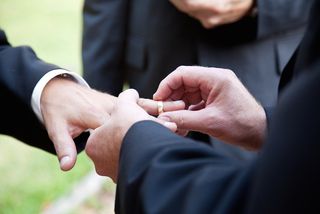 (Image credit: Lisa F. Young/Shutterstock)
Editor's note: One of the researchers retracted this study, which Live Science originally reported on Dec. 11, 2014, at 2:38 p.m. ET. The retraction was spurred after another group of researchers tried to replicate the study and noticed irregularities in the data, according to Retraction Watch, a blog that follows journal retractions.
In a letter to the journal Science, dated May 19, 2015, senior author Donald Green, of Columbia University, said the survey data in the study did include irregularities, according to an editorial expression of concern on the journal's website. The study's co-author, Michael LaCour, a doctoral candidate at the University of California, Los Angeles, admitted to misrepresenting some of the data, which Green said he did not review because he did not have institutional permission to do so, according to Retraction Watch.
Original article below.
A 22-minute conversation with an openly gay person about same-sex marriage can increase people's support for it, a new study finds.
In the study, this newfound support lasted at least nine months after the conversation, and tended to spread to the people's friends and families, researchers found.
"Having taught on the subject of prejudice and public opinion for more than 25 years, I used to be quite pessimistic about attitude change, especially on divisive social issues," said Donald Green, a professor of political science at Columbia University in New York City. "But now, I think that change is possible." [5 Myths About Gay People Debunked]
The research began in 2013, around the time that the U.S. Supreme Court effectively overturned Proposition 8, a voter-approved ban on same-sex marriage in California. The researchers contacted voters in Southern California who lived in precincts that had approved Proposition 8, and asked them to participate in an online survey about politics.
Two of the 50 questions on the survey asked for the people's views on same-sex marriage, allowing the researchers to establish a baseline of the participants' opinions. Then, trained people canvassed the people's homes and talked to them about either same-sex marriage or household recycling, which served as a control group. Some of the canvassers were gay, while others were straight. Some voters were not assigned canvassers, and served as another control group.
The canvassers followed a scripted conversation. Those in the same-sex marriage group asked the voters how they felt about same-sex marriage and why, and then urged them to think about it.
The canvassers shared whether or not they were gay, or if they had friends or family who were gay. They said, "Even if it's not your intention, excluding same-sex couples from marriage is part of a bigger message that gay and lesbian people are not as good as straight people. That message has a harmful impact on real gay people. How do you feel about that?"
After the visits, the researchers sent follow-up surveys to the 9,500 participants over the next year, asking how they felt about same-sex marriage. An initial survey, done three to five days after the visit, showed that both gay and straight canvassers increased people's support for marriage equality.
"If that had been the extent of the study, we would have said they are equally effective," Green told Live Science.
But follow-up surveys nine months later showed that only gay canvassers had a long-lasting effect on voters, the researchers found.
Electrifying results
Ordinarily, people tend to listen to people who look and act like themselves, the researchers said. But in this case, straight voters tended to listen to gay canvassers, who, in many cases, were not like them. [10 Things You Didn't Know About You]
Support for same-sex marriage increased nationwide in the wake of the 2013 Supreme Court decisions that bolstered it. But the increase in support for same-sex marriage among voters who talked with gay canvassers in the study was five times higher at the end of 2013 than that of the participants who had not been canvassed, the researchers said.
Perhaps meeting and speaking with an openly gay person about marriage equality helped change the voters' minds. Or, it's possible that the voters talked about the gay canvasser's visit with their friends and family, which reinforced their new frame of mind, Green said.
Michael LaCour, a doctoral candidate in political science at the University of California, Los Angeles, repeated the experiment, and got similar results.
The researchers also had the canvassers rated on traits such as likability and attractiveness, to see whether the gay canvassers were just more enthusiastic in general, but the gay and straight groups had no significant differences, Green said.
Phillip Hammack, an associate professor of psychology at the University of California, Santa Cruz, who was not involved in the study, said the study reminded him that putting a human face on such issues is key to winning people over.
"It suggests that people working in the LGBT [lesbian, gay, bisexual and transgender] community just need to knock on people's doors," Hammack said. "It can have a huge ripple effect."
The findings were published online today (Dec. 11) in the journal Science.
Follow Laura Geggel on Twitter @LauraGeggel. Follow Live Science @livescience, Facebook & Google+. Original article on Live Science.
Stay up to date on the latest science news by signing up for our Essentials newsletter.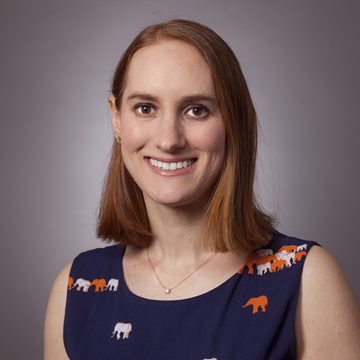 Laura is the archaeology and Life's Little Mysteries editor at Live Science. She also reports on general science, including paleontology. Her work has appeared in The New York Times, Scholastic, Popular Science and Spectrum, a site on autism research. She has won multiple awards from the Society of Professional Journalists and the Washington Newspaper Publishers Association for her reporting at a weekly newspaper near Seattle. Laura holds a bachelor's degree in English literature and psychology from Washington University in St. Louis and a master's degree in science writing from NYU.