The Two Wildfires Everyone Should Be Talking About (Op-Ed)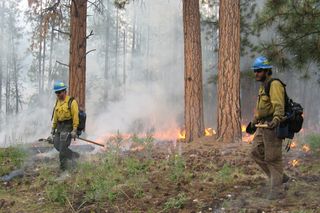 (Image credit: ERIk Patel, CC BY-SA)
Wally Covington is the director of the Ecological Restoration Institute, a Regents' professor of forest ecology at Northern Arizona University and one of the world's leading experts on forest restoration. Covington has been studying the ecology of southwestern forests since the 1970s, and his research has led to decades of improved, evidence-based conservation techniques. He contributed this article to Live Science's Expert Voices: Op-Ed & Insights.
Arizona is no stranger to megafires. The 2002 Rodeo-Chediski Fire and the 2011 Wallow Fire were two of the country's first massive wildfires to make national headlines — each burned nearly 500,000 acres (2,020 square kilometers) of forest. Over the past five years, fires have threatened many Arizona communities, particularly during the driest months of May and June.
But this year, since the arrival of monsoon rains in July, the height of Arizona's fire season has seemingly come to a close. As anyone in the West knows, the weather can change on a dime, and there is plenty of fuel in the forests left to burn. But two fires had the conditions, and the chance, to burn hundreds of houses and destroy some of the state's most coveted recreational tourist attractions, and they didn't. They are the fires that didn't make the headlines.
How Arizona dodged a bullet this wildfire season
In this new era of "normal" megafires, Arizona's Slide Fire and San Juan Fire — which burned about 21,000 (85 square km) and 7,000 acres (28 square km), respectively — are considered small, and almost insignificant by today's media standards. But they also provide examples of what the consequences of doing nothing could have been. Given the dry, hot, windy conditions at the times of ignition and the amount of fuel on the ground, both were poised to be record-breaking. However, fire crews and post-fire recovery teams have touted that strategically placed treatment areas provided critical fire breaks and helped fire crews prevent the catastrophes the people of Arizona have come to expect.
The Slide Fire, in particular, could have burned hundreds of homes on the outskirts of Flagstaff. What largely helped to prevent that from happening was the foresight of the U.S. Forest Service managers of Coconino National Forest, which in years prior to the fire, implemented restoration-based hazardous-fuel reduction treatments. Based on the long-standing research at the Ecological Restoration Institute of Northern Arizona University, these treatments included protecting the older trees, mechanically thinning small, young trees in select areas around the community to remove unnaturally high densities of trees, and burning slash and ground litter to restore natural forest conditions — conditions that would not support uncontrollable crown fires, the high-severity fires that burn through forest canopies and kill trees. The fact that there were treatments between Flagstaff and the Slide Fire accomplished several things, perhaps the most important of which was that it enabled fire crews to conduct back-burning or burnout operations and lowered the threat of the fire to Flagstaff.
The San Juan fire also provided lessons about how treated areas did what they were designed to do: slow a fire's advance and restore a forest's natural ability to self-regulate. How a wildfire behaves when it reaches a treatment area is a good test of how those treatments work. Fire crews and incident management teams reported that when the fire burned into areas that had been thinned, it burned with low severity and on the ground, not in treetops. The dry, frequent-fire forests of the West evolved with this type of fire, a slow-moving, low severity surface fire that would remove young trees and revitalize understory grasses and forbs. Anecdotal evidence from the San Juan Fire also suggests that the previously treated areas allowed fire crews to safely conduct burnout operations, thus enabling them to manage and control the fire.
The cause of megafires
Wildfires have changed in size and severity to levels that would have been unthinkable even 15 years ago. Due to past management practices, dense, unhealthy forests are overstocked with flammable debris and provide ample fuel for high-severity crown fires that kill old-growth trees. These catastrophic fires can be difficult and costly to contain, and can ignite hundreds of spot fires as far as 4 to 6 miles (6 to 10 km) ahead of a blaze in high winds.
Research shows that, in addition to excess fuels, climate change is influencing the frequency and size of fires. One of the ways this is playing out is in the boom and bust of wet and dry seasons. During wetter years, fuels build up. As drought conditions set in during drier years, the abundant fuels become tinder dry, and when they ignite, the fires take off.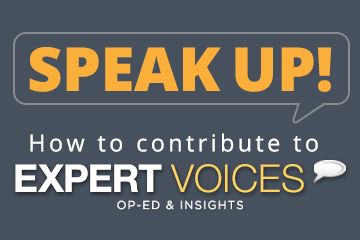 Forest restoration vital, to ecosystems and to Arizona
While the San Juan and Slide fires provide good examples of successful treatments, they are also clear indications that Arizona leaders cannot be complacent. Forest conditions throughout the West are dominated by drought conditions across very large areas. In Arizona, we still have 15 million to 20 million acres of forest, including ponderosa pine, pinyon juniper and mixed conifer — all primed to burn. And it is not a matter of if they will burn, but when.
Meanwhile, typical forest-health treatments and community protection projects are just dots on the landscape. They are not enough to save forests on a large scale. Research shows that more needs to be done than simply reducing fuel loadings around the wildland-urban interface (WUI), where forested lands meet urban homes. The results of areport from my colleagues at the Ecological Restoration Institute suggest that without conducting broader restoration and hazardous fuel reduction treatments outside of the WUI, landscape-scale fires will continue to occur.
In the face of global climate change, the best hope for those of us in fire-prone areas is to have ecosystems restored to more natural and self-regulating conditions. Such systems are ready to cope with the changes likely to come our way. Just like in human medicine, a person has the best chance to fight off and recover from an illness when they are healthy. It is important to make sure our forests are in their most natural, healthy condition so they, too, are able to endure disturbances like fire, insects, disease and climate change.
As forests across the West continue to burn hotter and longer than ever before, it is clear we don't have much time left. By acting quickly and at larger scales, we can restore forest health and build resiliency that will better prepare forests for whatever changes may occur in the future.
Follow all of the Expert Voices issues and debates — and become part of the discussion — on Facebook, Twitter and Google +. The views expressed are those of the author and do not necessarily reflect the views of the publisher. This version of the article was originally published on Live Science.
Stay up to date on the latest science news by signing up for our Essentials newsletter.