Jennie Lintz, director of public health and safety for The Brady Campaign to Prevent Gun Violence, contributed this article to Live Science's Expert Voices: Op-Ed & Insights.
Ashlyn Melton of Louisiana taught her son how to handle a gun and always locked up the guns in her home, but she never thought to ask other parents about their guns, because she assumed they were equally responsible. Then, in December 2011, her 13-year-old son Noah died on a playdate when his friend playfully fired a gun at Noah's head, thinking the firearm wasn't loaded.
That day, Noah became part of a grim national statistic: Every day, nine American children and teens are shot in gun accidents . In fact, the most recent data released by the Centers for Disease Control and Prevention — for the year 2011 — showed that more children and teens died from guns than from drowning, suffocation or poisoning.
That is why the ASK (Asking Saves Kids) Campaign was created. This collaboration between the American Academy of Pediatrics (AAP) and The Brady Campaign to Prevent Gun Violence promotes a simple, commonsense idea to keep kids safe by encouraging parents and caregivers to ASK if there are unlocked guns or loaded guns in the homes where their children visit or play. This is especially important in the summer, when children spend more time with friends, and in the fall, when they make new friends as a new school year starts.
Nationwide, one out of three homes with children has a gun. Many of these guns are kept unlocked or loaded, according to research by Dr. Renee Johnson, Dr. Tamera Coyne-Beasley and Dr. Carol Runyan published in the American Journal of Preventive Medicine. And according to research published by Catherine Okoro, an epidemiologist at Centers for Disease Control and Prevention, and colleagues in the journal Pediatrics, approximately 1.7 million children in the United States live in homes with unsecured guns, and 80 percent of unintentional firearm deaths of children age 15 and younger occur in a home.
These tragedies are a preventable public health crisis.
Public health organizations agree — AAP believes that all parents should be asking about guns in the home. When screening families for safety and health, pediatricians are including questions about guns in the context of child safety in the same way they ask about lead and pools. [Gun Safety App Draws Fire ]
Every day, parents keep their kids safe by making sure they wear seatbelts and bicycle helmets. When they arrange playdates, they ask questions about pets, allergies, video games and supervision. Now, we're encouraging parents to routinely ask about guns before sending their child into someone's home.
Research has shown that talking to children about the dangers of guns is not enough. Children are curious, and countless tragedies have taken place because children played with a gun that parents thought was well hidden or safely stored. A 2006 study in the journal Archives of Pediatrics & Adolescent Medicine surveyed children ages 5 to 14 in 201 homes containing guns, and found that about three-quarters of the children knew where the firearms were stored in the home.
As parents, we have a responsibility to keep our kids safe. We need to ask if there are guns in a home where our children play, and if a home has a gun, ensure it is stored, locked, unloaded and separate from ammunition.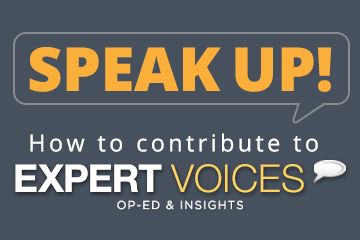 It's a question that can save a child's life.
Author's Note: The ASK Campaign is a collaboration between The Brady Center to Prevent Gun Violence and the American Academy of Pediatrics, which has promoted the ASK message to its 62,000 members across the country. The ASK Campaign has successfully inspired 19 million households to ASK if there are guns where their children play. Parents and individuals are encouraged to visit askingsaveskids.org to Pledge to ASK and find additional stats and information.
Follow all of the Expert Voices issues and debates — and become part of the discussion — on Facebook, Twitter and Google +. The views expressed are those of the author and do not necessarily reflect the views of the publisher. This version of the article was originally published on Live Science.