Humans and Pets May Carry Similar Strains of MRSA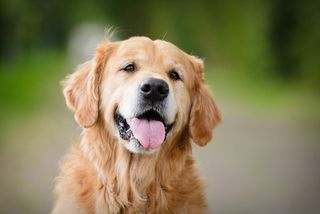 (Image credit: <a href="http://www.shutterstock.com/gallery-88810p1.html">Joop Snijder Jr.</a> | <a href="http://www.shutterstock.com">Shutterstock</a>)
Cats and dogs can get infected with MRSA bacteria — a type of staph bacteria that is resistant to antibiotics — that is genetically similar to the type of MRSA that occurs in humans.
In the study, the researchers compared MRSA samples found in pets with the ones found in people. Results showed that the bacteria in animals were genetically similar to the bacteria in humans, and that the animal bacteria likely originated in humans before they spread to pets.
"Our study demonstrates that humans and companion animals readily exchange and share MRSA bacteria from the same population," study author Mark Holmes, senior lecturer in preventive veterinary medicine at the University of Cambridge in England, said in a statement. [10 Things You Didn't Know About Dogs]
The study also shows that the use of antibiotics in animals has an effect on MRSA strains, he said.
In the study, the researchers sequenced the genomes of 46 MRSA samples, collected from cats and dogs over the course of four years, from veterinary hospitals and practices in the United Kingdom. The research team found that the MRSA samples in the pets were similar to the samples of MRSA strains in people.
Most of the MRSA strains in the study came from wound infections, or skin and soft-tissue infections. Other samples came from the animals' urine, nasal wash or discharge, cerebrospinal fluid and bloodstream, heart valve or joint infections.
The researchers found that all animal infections were caused by the same family of bacteria, called MRSA 15, which was first detected in the United Kingdom in the 1990s and then spread throughout Europe.
The samples that came from animals at the same veterinary hospitals were genetically similar, which suggests that MRSA can spread within veterinary hospitals, just like they do in hospitals for people.
"It's a reminder that constant vigilance and high levels of hygiene are just as important when treating cats and dogs as with humans," Holmes said.
However, pet owners should not worry, he said.
"MRSA infection in cats and dogs is still extremely rare," Holmes said. "There is very little risk of owners getting ill from their pets."
Follow Agata Blaszczak-Boxe on Twitter. Follow Live Science @livescience, Facebook & Google+. Original article on Live Science.
Stay up to date on the latest science news by signing up for our Essentials newsletter.