Katherine Tallmadge, M.A., R.D., is a registered dietitian, noted motivational and wellness speaker, author of "Diet Simple: 195 Mental Tricks, Substitutions, Habits & Inspirations (opens in new tab)"(LifeLine Press, 2011) and a frequent national commentator on nutrition topics. Tallmadge contributed this article to Live Science's Expert Voices: Op-Ed & Insights.
Recently, far right conservatives, including Rush Limbaugh, attacked me for my views on fighting the obesity epidemic.
After being invited on the FOXNews Neil Cavuto show Your World Cavuto on Monday, I encountered a firestorm of vitriol from the far right in hundreds of emails and phone messages.
On his program, Cavuto asked me why I was criticizing Bubba Watson, who after his Master's win, celebrated at a waffle house. I was surprised by the question, as I never criticized Watson, and answered "Well, it would be great if celebrities and sports figures set a better example for our obese nation ."
That started the firestorm and even Rush Limbaugh is on my case, calling me an "elitist inside-the-beltway nutritionist … whose success is based on pestering people about what they eat."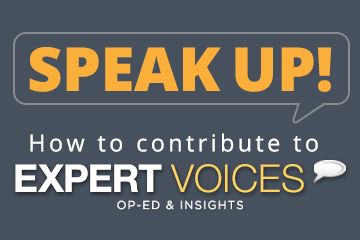 Then Newsbusters.com entered the fray, "Apparently some self-appointing nanny-state-loving guardians of nutrition like Katherine Tallmadge believe that Watson set a bad example for Americans by eating [at the waffle house]." When in reality I said "a splurge now and then is fine, in fact I ate a slice of blueberry pie and ice cream last weekend!"
I was shocked by the professional and personal attacks. My passion is helping people transform their health and lives through nutrition. Interestingly, I never mentioned my political affiliation, though assumptions were made by FOX and Limbaugh fans. I was called "an elitist beltway snob," a "phony," a "Parisian Communist" (a Swede, I was born in France), a "policewoman with a big fat nose," a C***, a B****, and even words I'd never heard of like "Libtard," "Dumbocrat," — well, you get the idea.
These are hopefully people on the fringes, accusing me of being un-American, un-Christian, etc. What's ironic is I was raised in a very conservative and religious environment. My American grandfather was a huge admirer of Ronald Reagan and would feel so sad over this venom against me by people who call themselves religious, patriotic conservatives. I love my country and practice my religion very seriously. I believe in loving my fellow human beings, which I thought religion was all about.
Editor's Note: You can hear Tallmadge respond to and discuss the accusations in this interview with News Talk Florida.
Tallmadge's most recent Op-Ed was "Tired of Blizzard Bloat? Reversing Winter Weight Gain" and her additional contributions are available on her profile page. Her latest book is "Diet Simple Farm to Table Recipes: 50 New Reasons to Cook In Season." You can follow Tallmadge on Facebook, Twitter @KETallmadge and on YouTube. The views expressed are those of the author and do not necessarily reflect the views of the publisher. This version of the article was originally published on Live Science.