Sai Pathmanathan is a science education consultant in the United Kingdom. She contributed this article to Live Science's Expert Voices: Op-Ed & Insights.
These days you don't need to be a scientist tied to the bench to have your findings credited in an academic journal. Citizen science is a growing area of research where anyone who is interested in contributing to the body of scientific knowledge, can do just that.
The impact can be profound — for example, citizen science is behind the success of Foldit, software for online gamers that has led to a redesigned protein, improving the efficiency of an enzyme used in synthetic chemistry. One can participate in everything from enormous computational efforts that make use of excess space on your laptop, to astronomical sightings , to BioBlitzes (an outdoor event for all to survey every living thing in a given natural space), to the search for lost ladybugs. These events promote a sense of community too — all in the name of science.
One project, now underway, gets the public collecting data come rain, hail or snow. The Community Collaborative Rain, Hail and Snow Network (CoCoRaHS) project at Colorado State University is essentially a climate-literacy project, which can take place in anyone's backyard, and volunteers measure and map precipitation of all types.
Citizen scientists use rain gauges, snow rulers and hail pads to collect data, which the volunteers then submit to the CoCoRaHS website. The effort started back in 1998, and so far over 25,000 citizen scientists have taken part.
The project is recruiting more volunteers all the time because scientists don't have the time or resources to collect all the data they need about precipitation. Precipitation varies so much, even locally, from place to place and year to year, which is why volunteer recorders come in useful.
CoCoRaHS has a presence in all fifty states and Canada, and acts as a one-stop precipitation guide, encouraging volunteer weather observers and collaborating with existing precipitation networks. The team provides activities — training sessions, field trips and even special picnics — for educators and the wider community, raising awareness of climate and helping develop citizens' skills in scientific-data collection and inquiry.
Even those involved in coordinating the project actively take part. "It is almost habitual for me to start my day by checking my own rain gauge and then going online to enter my data on the CoCoRaHS website,"said Nolan Doesken, State Climatologist at the Colorado Climate Center and founder and national director of CoCoRaHS. He and colleagues check the maps every day to find them populated with thousands of data reports from all around the country. In one powerful example in late January 2012, he recalled seeing data come in from the state of Texas (where drought had been a problem the previous year) — after a long hiatus, the map finally lit up with rainfall reports.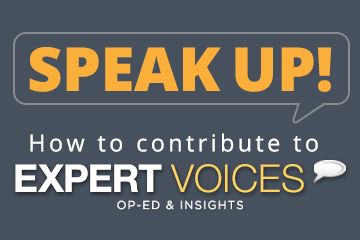 CoCoRaHS has turned into a huge national network, thanks to technology. Volunteers can report their data anytime via their smartphones, and many professional organizations (e.g. The National Weather Service) view and export this data to help with hydrologic forecasts and storm warnings, agricultural assessments, mosquito management and much more. Social networking helps with spreading the word, communicating new data, recording information and developing classroom-based resources to get younger volunteers and underserved communities involved.
New data visualization tools help volunteers do their own data analyses and conduct their own research, and ET-gauges measure evapotranspiration, so volunteers can measure another major component of the water cycle beyond precipitation.
The data and maps are vital, as they tell the story of how storms are developing, which areas are getting hit, and even how variable the precipitation is within all areas of a small city. This helps scientists gain better quality weather data in order to better understand what is happening with our planet's climate, and how weather impacts our lives.
It's fun, easy and only takes five minutes a day — learn how to volunteer here.
The views expressed are those of the author and do not necessarily reflect the views of the publisher. This version of the article was originally published on Live Science.