Sandy Herz is director of strategic alliances for the Skoll Foundation. This article is adapted from an article for the Skoll World Forum. Skoll contributed this article to Live Science's Expert Voices: Op-Ed & Insights.
The Sundance Film Festival is best known as the land of filmmakers and celebrities, mountain chic clothing and glamorous parties. But over the last few years, there's been a new cast of characters on the mountain — social entrepreneurs . And they resonate deeply with the core of the Sundance community of artists and activists deeply committed to Robert Redford's vision for independent filmmaking, and environmental and social justice.
Increasingly part of the festival fabric, social entrepreneurs are digging deep to understand the true nature of storytelling. These innovators are tackling issues of global significance — climate change,  clean water, global health and economic insecurity — and need to catalyze broad adoption of their models if they are ever going to make a meaningful dent at scale. Slogans and elevator pitches fall on deaf ears in a world over-saturated in marketing messages. Skepticism is rampant, and for many, seeing is believing. A well-crafted story reaches across the divide and helps people see the world not only as it is, but how it could be.
While business-minded social entrepreneurs and filmmaker-artists may seem to be miles apart, a growing collective see their roles as inextricably linked, gravitating together to advance their collective work. Each sees in the other capabilities they need and latent opportunities they can seize. Just as social entrepreneurs need to move people to understand and act on the issues, documentary filmmakers need to ground their stories in actionable solutions that can be executed at scale. Together, they are far more powerful than either can be in isolation.
For example, when Partners In Health connected with filmmakers Kief Davidson and Cori Stern to amplify their relentless efforts to improve the health of poor and marginalized people, little did they know the duo's resulting film Open Heart would be nominated for a 2013 Academy Award. They also could have never anticipated that Rwandan Minister of Health Agnes Binagwaho would enthusiastically make eradication of rheumatic heart disease a health priority for her country following the film. Now, Partners in Health is working with the Rwandan government to support the rollout of this plan, and Rwanda hopes to serve as a model for all of Africa.
Further compelling examples abound: Jehane Noujaim and Mona Eldaief's beautiful film Rafea features a Bedouin woman who goes to Bunker Roy's Barefoot College to become a solar engineer and learns how to solar-electrify her village. And Nicole Newnham and Maren Grainger-Monsen's moving documentary The Revolutionary Optimists follows children in the slums of Kolkata as they organize campaigns that successfully bring clean water to their community and raise polio vaccination rates from 40 percent to 80 percent. Both films include social entrepreneurs, but more importantly highlight the models they have developed and the opportunities they represent for those in the developing world who need them most. [Women Play Key Role Improving Health in Bangladesh (Op-Ed )]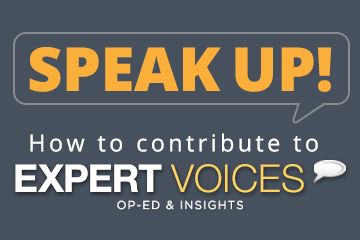 There are plenty more stories that still need to be told — such as how mental illness will be the leading cause of disability by 2030, and yet 90 percent of those in the developing world have no access to treatment. BasicNeeds has an integrated model for addressing that issue that reduces symptoms for 70 percent of those they serve and enables 79 percent to lead productive lives, often including employment. Individuals go from stigmatized outcasts from their communities to respected teachers, farmers and restaurateurs. BasicNeeds has served 590,000 people to date, but with more than 270 million people dealing with mental illness in the developing world, there's a long way to go.
Another critical issue is that more than 700 million people have vision problems, and 90 percent of them live in the developing world without access to glasses. For as little as $0.52 per pair, VisionSpring CEO Kevin Hassey can provide reading glasses to a woman who can't read her Bible or a weaver who can no longer see a loom. For each person who regains sight, productivity increases 35 percent and monthly income goes up by 20 percent. VisionSpring has provided 1.6 million glasses to date, but getting the right story to the right audience has the potential to grow that reach exponentially.
Back on the mountain, both Chris Underhill and Kevin Hassey were featured on Park City TV for an increasingly curious and engaged audience of Sundance storytellers. And behind closed doors, teams of social entrepreneurs and filmmakers spent the week developing specific strategies for amplifying the impact of their work. Story matters, and it will take the best storytellers on the planet to galvanize the change we need in the world. It's time we recognized the critical role filmmakers and social entrepreneurs play on the global stage, addressing issues that ultimately affect us all.
This article originally appeared as "Beyond The Screens at Sundance: Filmmakers and Social Entrepreneurs Explore the Power of Story" on the Skoll World Forum on Social Entrepreneurship, a premier international platform for accelerating entrepreneurial approaches and innovative solutions to the world's most pressing social issues. The views expressed are those of the author and do not necessarily reflect the views of the publisher. This version of the article was originally published on Live Science.