Cold Winters, High Bills, and a Need for Energy Efficiency (Op-Ed)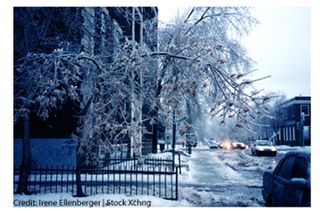 (Image credit: Irene Ellenberger | Stock Xchng)
Peter Lehner is executive director of the Natural Resources Defense Council (NRDC). This Op-Ed will appear on the NRDC blog Switchboard. Lehner contributed this article to Live Science's Expert Voices: Op-Ed & Insights.
In a brutal winter, high energy bills can feel like a slap in the face. One reason energy bills get so high is that homes waste a lot of energy. The entire volume of air in a house, according to Steve McCarty, director of Customer Energy Management at Pacific Gas and Electric, can escape every half hour through air leaks. That means you need to completely replace all the air you just heated, twice, every hour. Does it make sense to keep producing more hot air, and call on power plants to churn out more dirty energy to do so, or to make your home more snug and retain all that heat you're paying to generate?
We can stay just as warm using far less energy. Energy-efficiency improvements, such as sealed ducts, tuned-up equipment and more effective insulation can slash home energy use by about a third; what's more, expanding energy efficiency efforts reduces deadly air pollution from power plants and puts thousands of people in our communities to work.
Most of us can start to plug air leaks around doors, windows and pipes with a visit to the local hardware store for weather stripping and caulking material. My colleague Becky Stanfield has some great low-cost ideas for keeping your home warmer this winter, including simple fixes like using a humidifier, which can make a 64-degree room feel like 71 degrees simply by increasing the amount of moisture in the air.
I've done a lot of weatherizing in my own home, and it really works. I've put sealer around old windows and also replaced some. I've gone around very carefully checking for drafts, following them to their source, and plugging leaks. I've also had a contractor come in with an infrared detector, which quickly shows where leaks are, and plugged more.
Many homes could benefit from more thorough weatherization that can drastically improve energy efficiency, reduce pollution and keep bills down for the next 20 or 30 years. And that's where people like Amanda Godward come in.
Godward, a former auto industry engineer, launched an energy-efficiency business in Farmington Hills, Mich., three years ago. Godward started out as an independent home-energy auditor, and then expanded her business to commercial energy audits and installations. She's helping businesses, homeowners and municipal governments save thousands of dollars in energy bills by improving the energy efficiency of their buildings.
Because energy efficiency requires hands-on work, whether it's replacing windows, upgrading an HVAC system, or putting in new insulation and lighting, Godward's business, and others like it, are creating jobs. According to listings tracked by Environmental Entrepreneurs (E2), 1,100 clean-energy and efficiency jobs were created in Michigan in the third quarter of 2013 alone.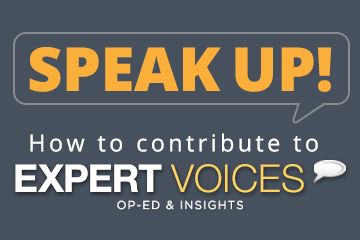 An energy-efficient home can save homeowners hundreds, or even more than a thousand, dollars each year on energy bills. Efficiency helps clear the air, reduces the carbon pollution that is fueling dangerous extreme weather and creates good, green jobs in the expanding efficiency industry. But kickstarting these changes requires investment and commitment — not just on the part of consumers, but by government, as well.
The government sets energy-efficiency standards for equipment and appliances, including products like refrigerators and water heaters, and those changes have boosted the baseline efficiency of products and given consumers more choice. The standards have already saved consumers $40 billion, and are on track to save consumers $1.7 trillion in energy costs by 2035. However, the U.S. Department of Energy (DOE)'s new efficiency standard for furnaces — the key piece of equipment related to heating efficiency — has been delayed by a legal challenge from the heating industry, leaving consumers with essentially the same equipment that's been around since the 1980s. Since 40 percent of the energy used in a home goes towards heating, a strong, new standard for furnaces could spell big energy savings for consumers.
The federal government has also been encouraging the expansion of energy efficiency and clean energy through policies such as tax incentives, which can give consumers and businesses the nudge they need to make investments in efficiency. But recently, the U.S. Congress allowed tax incentives for clean energy and efficiency to die. This pulls the rug out from under efforts to install more energy-efficiency improvements in homes and buildings. Every drafty door and window, every leaky pipe and duct, and every piece of inefficient equipment represents a vital opportunity to cut carbon and reduce toxic air pollution, save money, and create more jobs in the growing energy-efficiency industry.
This is an opportunity our nation cannot afford to miss. The costs are simply too high.
Congress needs to move quickly to reinstate these credits and resume America's progress toward a cleaner, more efficient energy future. Weatherization alone, according to the DOE, creates $2 in benefits for every dollar invested, and far more jobs per dollar than operating power plants. The consulting firm McKinsey & Co. estimates that energy efficiency projects could create 900,000 jobs by 2020, while saving consumers $1.2 trillion.
The energy we don't use is the cleanest — and cheapest — energy we have. Continuing to push for more energy efficiency, through tax credits, efficiency standards, weatherization assistance and other policies is a smart way to see this nation through many cold winters — and hot summers — to come.
Lehner's most recent Op-Ed was "When Winter Kills Power Plants, Clean Energy Can Help Pick Up the Slack." This Op-Ed will appear on the NRDC blog Switchboard. This post is part of the NRDC Wasteland series, featuring people, towns, businesses and industries that are finding innovative ways to cut waste, boost efficiency and save money, time and valuable resources. The views expressed are those of the author and do not necessarily reflect the views of the publisher. This version of the article was originally published on Live Science.
Stay up to date on the latest science news by signing up for our Essentials newsletter.