New Agreement Slashing Set-Top Box Energy to Save $1 Billion Annually (Op-Ed)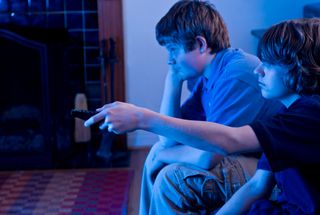 (Image credit: <a href='http://www.shutterstock.com/pic.mhtml?id=56826277'>Kids watching TV photo </a> via Shutterstock)
Noah Horowitz is a senior scientist and director of the Center for Energy Efficiency at the NRDC. This Op-Ed is adapted from a post to the NRDC blog Switchboard. He contributed this article to LiveScience's Expert Voices: Op-Ed & Insights.
Under a historic agreement announced today, the electricity used by the more than 230 million set-top boxes installed in American's homes by cable, satellite or telephone companies will be slashed by 10 to 45 percent, depending on the model, and save consumers a whopping $1 billion annually.
The signatories include NRDC and other energy-efficiency advocacy groups and companies in the pay-TV industry that include household names such as Comcast, Time Warner Cable, DIRECTV, AT&T and Motorola.
The agreement caps a year of negotiations and is great news for consumers and the environment — by 2017, it will save three power plants' worth of electricity and 5.5 million tons (5 million metric tons) of carbon pollution every year.
And beginning Jan. 1, 2014, America's 90 million pay-TV subscribers will, for the first time, be able to easily find out how much electricity their set-top box uses and be ensured a wide range of more efficient models from which to choose.
Why is so much energy saved?
NRDC and its consultant Ecova conducted the first in-depth study of the energy consumption of set-top boxes in 2011 and found those devices consumed at least $3 billion worth of electricity annually, much of it when the box is turned off and the user is neither watching nor recording a show.
Consumers have little to no choice regarding the set-top box placed in their home because the service provider owns the box and decides which one to install. As a result, the pay-TV providers historically paid little attention to how much energy the boxes wasted because they weren't paying the electric bills. But NRDC's extensive advocacy attracted wide media attention, including the front page of the New York Times, which generated interest by policymakers including Sen. Dianne Feinstein (D-Calif.) and the U.S. Department of Energy. Since then, the industry has been hard at work and has made substantial improvements to their devices.
Given their renewed focus on energy efficiency, the industry reached out to NRDC and other efficiency advocates to discuss a potential agreement where the service providers would make several commitments, most notably to procure more-energy-efficient boxes. After a yearlong negotiation, the parties arrived at an agreement and the service providers, box manufacturers and advocates signed today's agreement.
What commitments are industry members making?
Future Purchases: At least 90 percecnt of the boxes service providers purchase annually will meet maximum allowable energy-use limits. The levels vary based on the set-top box's features. For example, digital video recorders (DVRs) have higher allowances than a basic box. Beginning in 2014, 90 percent of the boxes service providers purchase will meet the energy-use levels in the U.S. Environmental Protection Agency's ENERGY STAR® Version 3.0 specification. By 2017, 90 percent of the purchases must meet a more stringent set of negotiated energy levels called Tier 2, which represent savings of 10 percent to 45 percent, depending on the type of model, compared to a 2012 baseline.
Getting Cable Boxes to Sleep: The cable industry is now committed to installing a light-sleep function in their DVRs, which will save around 5 to 7 watts of power by spinning down the hard drive and related features when the user is not watching or recording a show. Longer term, the cable industry will develop prototype boxes that will offer deep sleep and consume much lower levels of power when not in use. The prototypes will be field tested in 2014 and deployed in the future if the testing is successful.
Satellite to Provide Energy Efficient Whole-Home Solutions: Satellite-delivery service providers Dish Network and DIRECTV committed to make available energy-efficient whole-home DVRs that are connected to a home's main TV and can provide both live and recorded programming to all of a household's televisions. As a result, second and third TVs will only require a much lower-energy-consuming "thin client" box, instead of a DVR or standard receiver box. NRDC is optimistic that cable will offer similar systems in the future.
Energy Use Disclosures: It's difficult for today's consumers to find out how much energy their set-top box uses or for prospective customers to make an informed decision when shopping for service. Beginning in 2014, the service providers will post on their websites readily accessible information on the energy use of each of the new set-top boxes they offer customers. This means that for the first time, consumers will be able to identify the more efficient models — and just as importantly, those that consume much higher amounts of energy. NRDC hopes making the information public will lead to healthy competition between service providers, who will then demand more efficient designs from suppliers.
In addition, the agreement's steering committee, of which NRDC is a voting member, will publish an annual report that lists all new models and their energy use, as well as an updated annual estimate of national set-top box energy consumption. That way everyone can track how well the voluntary agreement is working and how national set-top box energy is changing each year.
Field Verification: Every year, an independent firm will test set-top boxes in 100 homes to ensure they are performing as promised regarding energy use. The results will be included in a public, annual report.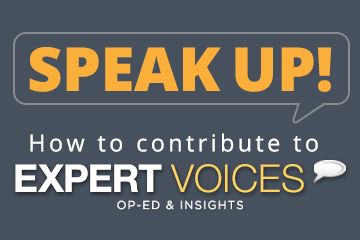 How will the agreement work?
Set-top boxes represent an unusual market. Their energy use depends upon three factors: The design of the box; how the service provider deploys it (do they disable selected energy-savings features prior to installation?); and the software at the service provider's end.
Given that these devices are essentially part of a system, and that a small group of companies purchase all the boxes sold nationwide, efficiency advocates such as NRDC, the Appliance Standards Awareness Project, and the American Council for an Energy Efficient Economy(ACEEE) believed faster progress could be made through a meaningful, voluntary agreement with the industry than through minimum efficiency regulations set by the U.S. Department of Energy (DOE) or state agencies like the California Energy Commission (CEC).
The efficiency advocates have voting seats on the agreement's steering committee and can closely monitor the progress being made. If industry fails to meet its commitments, the committee will ask the federal and state agencies to restart their proceedings to develop efficiency requirements for these products. The DOE and CEC have a 30-plus-years track record of setting mandatory energy-efficiency standards that have saved consumers hundreds of billions of dollars, and mandatory standards continue to be the most effective way to lock in energy savings for almost all other product categories.
Today's voluntary agreement is an important first step to reducing set-top box energy use. NRDC hopes it will not only translate to near-term savings, but that the next-generation boxes and their associated new features will be designed to be efficient from the start — and not erode much of the hard-earned energy savings that are meant to be achieved by this agreement.
Horowitz's most recent Op-Ed was "LEDs Are Holiday Gifts That Keep on Giving." This Op-Ed was adapted from "Historic Agreement to Slash Energy Use by Set-Top Boxes Will Save $1 Billion Annually" on the NRDC blog Switchboard. The views expressed are those of the author and do not necessarily reflect the views of the publisher. This version of the article was originally published on LiveScience.
Stay up to date on the latest science news by signing up for our Essentials newsletter.