Nikolai Nikiforov, minister of Communications and Mass Media for the Russian Federation, contributed this article to LiveScience's Expert Voices: Op-Ed & Insights.
With more Internet users than anyplace else in Europe, Russia is not exactly a newcomer to the digital superhighway. But a new information technology (IT) roadmap approved by the Russian government in July 2013 is eliminating speed bumps as never before, with the potential to drive growth rates comparable to the expansion of the oil, gas and natural resources sectors a generation ago. As demand for energy and other resources downshifts to a degree, Russian IT is poised to surge.
And every day, new pipelines of technology and talent flow in and out of the country. Venture capital investment into the IT sector in the next five years is expected to multiply by a factor of five, reaching $1.2 billion, and this should be accompanied by a doubling of the export of IT products and services to $9 billion, according to estimates compiled by the Russia Ministry of Telecommunications and Mass Media. We anticipate annual growth of the IT sector (exclusive of hardware sales) at 12 percent for the coming years, a pace three times greater than the growth of Russia's GDP.
Society is entering a more dynamic, innovative era, and Russia's ambition is to provide a productive environment to seed nothing less than a new, Russian, global IT player on the grand scale of a Google, Facebook or Twitter. Russians, after all, not only work in virtually every large global IT company, they have also founded or helped found many of these companies. By creating the kind of friendly business climate and easy access to financing and international sales channels that drew many of those innovators abroad in the first place, we want to encourage more of these talented men and women to stay in Russia — or to come home.
Those efforts include looking at the Russian tax regime. We have proposed, for example, making companies with as few as seven employees eligible for insurance tax deductions, down from the current 30-employee minimum, coupled with lowering payments from 30 percent to 14 percent. We are also looking beyond the big cities by promoting a reduction in taxes for IT companies in regionsof Russia outside the population centers of Moscow and St. Petersburg. In Novosibirsk, for example, income taxes for businesses in the IT sector will be permanently reduced from 20 percent to 15.5 percent.
Education is also critical. As important as it is to help companies keep more of what they earn right now, investing in a new generation of computer scientists and engineers is the means to sustaining growth in the sector, and it is a major focus for Russia. We intend to double the Russian IT workforce by 2018 by supporting the training of 350,000 professionals, including paying heightened attention to specialized courses in IT at the secondary and university level. We will also support large-scale training programs that enable professionals already at work in IT to maintain their skills at the cutting edge of an always-changing, incredibly fast-paced industry. Education also goes hand in hand with excellence in academic research. As part of a government program to stimulate breakthrough research in computer science, we envisage funding approximately 50 research centers across Russia.
Our goals are ambitious, and we want to attract the most talented IT specialists. Along with offering a whole new range of incentives to attract our own best and brightest, we want to look beyond our borders, too, especially to neighboring countries. The legal framework to recruit IT professionals from other countries will be simplified. Currently, only highly skilled professionals with an annual salary of $62,000 or more can benefit from certain streamlined procedures. We are going to lower this threshold to an annual salary of $31,000; we believe this will open the doors to a host of new talent, many of whom may be particularly interested in new incentives to settle in Russia's less populous regions.
We will also support Russia's IT sector, especially in the regions, through enhanced support of "technoparks." In these complexes, IT and technological startups can rent offices inexpensively and use special facilities to produce prototypes of their products. We are committed to increasing the cost-effectiveness and accountability of these facilities; with stricter parameters to ensure that government funds actually lead to the creation of real jobs.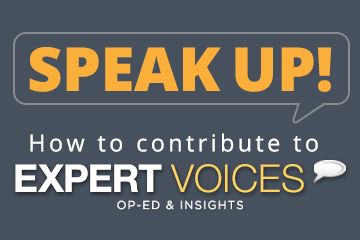 Improving the technopark network is part of a broad effort to reform existing resources, in particular the Rosinfocominvest government fund. The fund will now co-finance IT startups selected by qualified investors. Partners of Rosinfocominvest can be venture capital funds or asset management companies that control no less than $9.2 million in assets and have invested more than $5.5 million in no less than six IT companies where more than 20-percent of founders are Russian citizens. Eventually, Rosinfocominvest partners will be able to buy out the stake of the fund in the financed startup.
That's a significant change. Rosinfocominvest has previously invested in government bonds, blue chips, telecom industries and their corporate bonds. The fund manages $47 million in assets. The internal rate of return of projects to be financed should exceed 100 percent. Rosinfocominvest will expand its investment strategy to include investments in 40 to 80 science and high-tech start-ups, with investments ranging from $310,000 to $930,000 per company. This will be a powerful new engine for growth.
Russian IT is at a turning point. The sector should mirror the energy sector and the expanse of our country's huge consumer marketplace of Web users and designers, the ever-growing availability of broadband and mobile, as well as the continuing push by Russia Post — the world's largest national postal service — to support e-commerce. In our vast country, the potential of dynamic, cutting-edge and innovative IT is just as limitless.
The views expressed are those of the author and do not necessarily reflect the views of the publisher. This version of the article was originally published on LiveScience.