Beyond the Geeks: 60 Million Americans Labeled 'Intellectually Curious'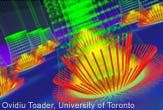 More Americans are interested in science news and information than is commonly thought, a new study suggests. But not everyone wears the intrigue on their sleeves.
In fact some people are downright silent about their scientific interests, perhaps not wanting to be perceived as nerds.
The study, based on online polling and focus groups, was conducted by the media communications agency OMD for Imaginova Corp., parent company of LiveScience and SPACE.com.
Beyond the geeks
The research aimed to get beyond the recognized geek population and gauge interest in science among the roughly 150 million Americans age 18-54. About 40 percent of them, or 60 million people, were found to be "intellectually curious" about politics, the arts and science, all spending significant time with newspapers, related television channels and online media.
Among the intellectually curious group, those who are aware of science-oriented websites tend to visit them frequently. Some 85 percent said they are intrigued by scientific breakthroughs and innovation, compared to 35 percent of those outside the group. And while 72 percent of the intellectually curious say science is relevant to many aspects of their lives, that figure is 26 percent among the rest of the population.
Further study of the intellectually curious segment revealed three distinct groups. If you are reading this, you likely fit into one of them:
Science with Passion (14 percent of the 18-54 group): This group contains the geeks and nerds. They don't need to be prompted to share their love of science. "They might switch a cocktail party from politics to science," said OMD researcher Mike Hess in a telephone interview. They watch the Discovery Channel, the Science Channel and PBS. Prime interests: nature, medicine and the environment. This group is 53 percent female.
Money, Success and Science (11 percent of the 18-54 group): These people are also very interested in science. But they're unlikely to discuss it. The study did not reveal why, but they were also very interested in privacy and their higher interest in careers and success suggests they do not want to be perceived as nerdy, Hess speculated. They are notably interested in the Sci-Fi channel as well as science programming. Prime interest: technology. This group is 64 percent male.
Style with Science (15 percent of the 18-54 group): This high-income group follows science but would rather be throwing a party or out on the town than watching TV or having a quiet evening. They do like "Desperate Housewives," however. "If an opportunity arises at a cocktail party [to discuss science] they'll engage," Hess said. Prime interests: technology, weather and nature. This group is 57 percent male.
"We found that consumer interest in science and science-related consumer products is both larger and more complex than many people previously thought," Hess said.
Imaginova CEO and President Dan Stone thinks that market is largely untapped.
"The OMD study clearly shows that intellectually curious consumers are a very valuable market whose science interests are not yet satisfied by existing new media offerings," Stone said in a statement today. "This research independently verifies what we observed over the last several years and has guided the development of our products and services."
Imaginova has grown from its roots—the launch of SPACE.com in 1999—to include the software company Starry Night and Orion Telescopes & Binoculars. It launched LiveScience in 2004 based on the popularity of science and technology coverage on SPACE.com.
Geniuses are Just Like Us
Internet Used More for Major Decisions
High-Speed Internet Use Rises 34 Percent
Men and Women Use the Internet Differently
Study: Your Brain Works Like the Internet
Stay up to date on the latest science news by signing up for our Essentials newsletter.
Robert is an independent health and science journalist and writer based in Phoenix, Arizona. He is a former editor-in-chief of Live Science with over 20 years of experience as a reporter and editor. He has worked on websites such as Space.com and Tom's Guide, and is a contributor on Medium, covering how we age and how to optimize the mind and body through time. He has a journalism degree from Humboldt State University in California.