Philadelphia Children's Hospital Bans Dietary Supplements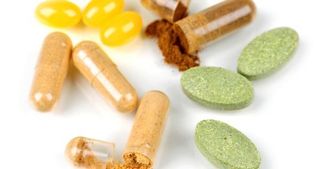 (Image credit: Elena Elisseeva | Dreamstime)
The Children's Hospital of Philadelphia announced this week that it has removed most dietary supplements from its list of approved medications, and dissuading its patients' families from using them.
The hospital, referred to as CHOP, is no stranger to experimental treatments. Earlier this year, doctors there demonstrated how an innovative new proton therapy precisely targets cancer growth in children.
Yet the hospital is drawing a firm line when it comes to unproven dietary supplements, those so-called natural products hailed as cures for just about every ailment under the sun.
The reason is that so many of these supplements — echinacea, CoEnzyme Q10, and the like — are not regulated by any medical authority, and are not proven to cure or treat any disease. [11 Surprising Facts About Placebos]
Even worse, the supplements might interfere with medications that do work.
"Because vitamins and dietary supplements are essentially unregulated, there is no sound information about adverse side effects, drug interactions, or even standard dosing for the vast majority of them," said Sarah Erush, CHOP Pharmacy Clinical Manager and a member of the hospital's Therapeutic Standards Committee, which recommended the policy change that was rolled out over the summer.
"Administering these medications — particularly to children with serious health complications — is unethical when the risks are unknown, and when there are alternative treatments that have been proven in clinical trials to be safe and effective," Erush said.
The move makes CHOP the first hospital in the nation to place an outright ban on most dietary supplements from its formulary, or list of approved medications, although the hospital will still administer a few essential vitamins, minerals and amino acids.
Dietary supplements include basic nutrients, as well as animal, plant and bacterial products thought to enhance health. However, the dietary supplement industry is loosely regulated.
Although manufacturers are barred from making unproven health claims on a product's label, any supplement's purpose — for example, ginkgo for memory enhancement, or echinacea for colds — is generally well-known by consumers through word of mouth. Moreover, the Food and Drug Administration has had difficulty ensuring the purity and the accuracy in labeling for the thousands of dietary supplements sold in U.S. stores and over the Internet.
Complicating issues further is that the Joint Commission, the leading accrediting organization for hospital safety and quality, expects hospitals to treat dietary supplements as drugs. The FDA, on the other hand, regulates supplements more like a food.
"When the FDA doesn't regulate them, we get caught in the middle," said Dr. Paul Offit, chief of the Division of Infectious Diseases at CHOP and head of the Therapeutic Standards Committee. Hundreds of patient families in just the past few months have reported using supplements, said Offit, who has argued against the use of unproven alternative medicine treatments in the past.
Offit described his hospital's actions as a "clean sweep," removing the vast majority of dietary supplements from its formulary. One supplement that the hospital will keep is melatonin, because there is at least some data on its effectiveness in treating sleep disorders.
As the use of dietary supplements has exploded in recent years, doctors have faced an increasingly difficult task in knowing exactly what their patients are taking.
Offit pointed to a recent case in which a previously healthy child came to CHOP with severe pancreatitis (inflammation of the pancreas). The child had been taking more than 90 different dietary supplements, he said.
One of the biggest concerns, Offit said, is the lack of good manufacturing practices in the dietary supplement industry. Few products — "0.001 percent," he estimated — are USP-verified, meaning they meet standards set by the U.S. Pharmacopeial Convention for ensuring the strength, quality and purity of a product.
Offit said he is confident his hospital can obtain USP-verified melatonin supplements, as well as the key vitamins, minerals and amino acids and the few other supplements that remain on the list.
A second concern is how the supplements interact with standard medication. St. John's wort, an herb taken for depression, is metabolized through the liver and can cause life-threatening side effects when taken with certain medications. With most dietary supplements, the risks are unclear, Offit said.
FDA-approved medication also certainly have side effects, Offit said, but at least doctors understand what the dangers are because they have been documented in studies. "Serious diseases require serious medicine," Offit added.
Under the new policy, the parents and guardians of children admitted to CHOP are asked to disclose any dietary supplement the child is taking. Hospital staff then explain the issues with these supplements and strongly recommend that the patient cease taking them while under their care. If the patient's family insists on continuing use of a supplement, then the guardians must sign a waiver stating that they agree to be responsible for providing the product.
CHOP might be leading the pack. A study published in 2008 in the journal Pediatrics found that most children's hospitals are deeply concerned about dietary supplements, citing conflict between Joint Commission recommendations and FDA rules, and they are crafting policy to deal with the issue. The Joint Commission was unable to be reached for comment for this story.
Still, it might not be easy to wean patients off of dietary supplements. There's a GNC store within a half mile of CHOP, and more than dozen others in the area, where one could buy all of the supplements the hospital now bans.
Christopher Wanjek is the author of a new novel, "Hey, Einstein!", a comical nature-versus-nurture tale about raising clones of Albert Einstein in less-than-ideal settings. His column, Bad Medicine, appears regularly on LiveScience.
Stay up to date on the latest science news by signing up for our Essentials newsletter.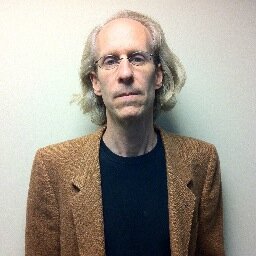 Christopher Wanjek is a Live Science contributor and a health and science writer. He is the author of three science books: Spacefarers (2020), Food at Work (2005) and Bad Medicine (2003). His "Food at Work" book and project, concerning workers' health, safety and productivity, was commissioned by the U.N.'s International Labor Organization. For Live Science, Christopher covers public health, nutrition and biology, and he has written extensively for The Washington Post and Sky & Telescope among others, as well as for the NASA Goddard Space Flight Center, where he was a senior writer. Christopher holds a Master of Health degree from Harvard School of Public Health and a degree in journalism from Temple University.