How to Survive a Plane Crash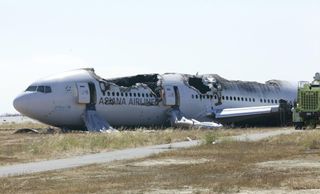 (Image credit: NTSB)
Your chances of surviving an airplane crash, like the recent crash of Asiana Airlines Flight 214 at San Francisco International Airport, are surprisingly good.
More than 95 percent of the airplane passengers involved in a crash survive, according to the National Transportation Safety Board (NTSB).
Despite this reassuring statistic, many people adopt a fatalistic attitude toward plane crashes — which can result in a dangerous level of apathy, especially regarding preflight safety briefings. [5 Real Hazards of Air Travel]
"One reason passengers do not pay attention to the briefing may be their belief that accidents are not survivable," according to a 2001 NTSB report.
But not only are plane crashes survivable, there are things you can do to ensure your safety, experts say.
Dress for survival
Before you leave for the airport, dress appropriately. In the event of an emergency, you'll want to be wearing practical shoes and clothing.
"Imagine having to run away from a burning plane," Cynthia Corbett, a human factors specialist at the Federal Aviation Administration (FAA), told WebMD. "If you have to do that, how well are your flip-flops going to perform? How well are your high-heeled shoes going to perform?"
It's also smart to wear long pants and long-sleeved shirts to protect your skin from flames and sharp objects. According to the NTSB report, 68 percent of passengers killed in plane accidents died as a result of injuries sustained during post-crash fires.
"We like to see tie-on shoes that you're not going to run out of and long pants," Corbett told WebMD. "Jeans are good. I know in the summer that's really tough, but short shorts are just real dangerous."
Choose your seat wisely
An oft-cited analysis performed by Popular Mechanics in 2007 found that passengers in the rear of an aircraft were significantly more likely to survive than passengers near the front.
In looking at fatal airplane crashes since 1971 where seating charts were available, the analysis revealed that people sitting behind the wing had a 40 percent greater chance of surviving than passengers in the front of the plane (where first-class seats are generally located).
Of course, all airplane crashes are different, and in a few crashes, passengers in the front of the plane fared better.
Regardless of which section of the plane you're sitting in, try to sit in or near an exit row. Professor Ed Galea, a fire safety engineer at the University of Greenwich in England, found that most crash survivors moved five rows or fewer before exiting a burning plane.
Galea also determined that aisle seats were somewhat safer than window or center seats, according to ABC News.
Takeoff and landing
Safety experts have found that the most accident-prone times of an airplane flight are the three minutes after takeoff and the eight minutes before landing, ABC News reports. [The 10 Leading Causes of Death]
During these times, it makes sense to keep your shoes on, keep your tray table up and make note of the two nearest exits (both in front of and behind you).
Experts also recommend placing a carry-on item under the seat in front of you. "That gives a block there, so the feet and legs can't go up under the seat in front," Corbett said, noting that broken bones in feet and legs are common in crashes.
If an impact is imminent, it's important to remain calm and assume a survival position: If you have a seat in front of you, cross your hands on the seat back and place your forehead on top of your hands.
If you don't have a seat back facing you, bend forward and hug your knees with your head down. Passengers should also take sharp objects, like pens and keys, out of their pockets — these can stab through skin in an impact.
The 90-second rule
The first 90 seconds after a crash are the most important — if you can stay calm and move out of the plane quickly, your odds of survival are much greater.
Some passengers are in such a state of panic that they can't unbuckle their seat belts: NTSB reports have found that many crash victims are found in their seats with their seat belts still buckled.
"That's why it is important to know what to do, even without the orders," Corbett told WebMD. "Some people sit and wait for orders, and if they don't hear any, then they sit right through the disaster."
One reason so many passengers survived the Asiana crash was their ability to exit the airplane quickly. "If people had dawdled getting off this airplane, that would have put them at increased risk," John Hansman, director of the International Center for Air Transportation, told USAToday.
Gathering luggage and other personal belongings can be a fatal mistake. "You might get stuck on that plane with your luggage," Corbett told WebMD.
As safe as an escalator
One thing safety experts are quick to emphasize is the remarkable safety record of commercial airlines.
Only one in 1.2 million flights ends up in an accident, according to NTSB statistics. Vast improvements in safety training, in nonflammable aircraft materials and in firefighting equipment have made flying much safer than driving.
The odds of dying in a plane crash are about one in 11 million, according to Discovery, while the odds of dying in an auto accident are about one in 5,000.
"Riding on a commercial airplane has got about the same amount of risk as riding on an escalator," Hansman told ABC News.
"Flying the friendly skies is, I believe, the safest mode of travel," Corbett told WebMD. "That doesn't mean we should take it lightly and that we shouldn't be prepared. Don't let it scare you. Just have a plan."
Follow Marc Lallanilla on Twitter and Google+. Follow us @livescience, Facebook & Google+. Original article on LiveScience.com.
Stay up to date on the latest science news by signing up for our Essentials newsletter.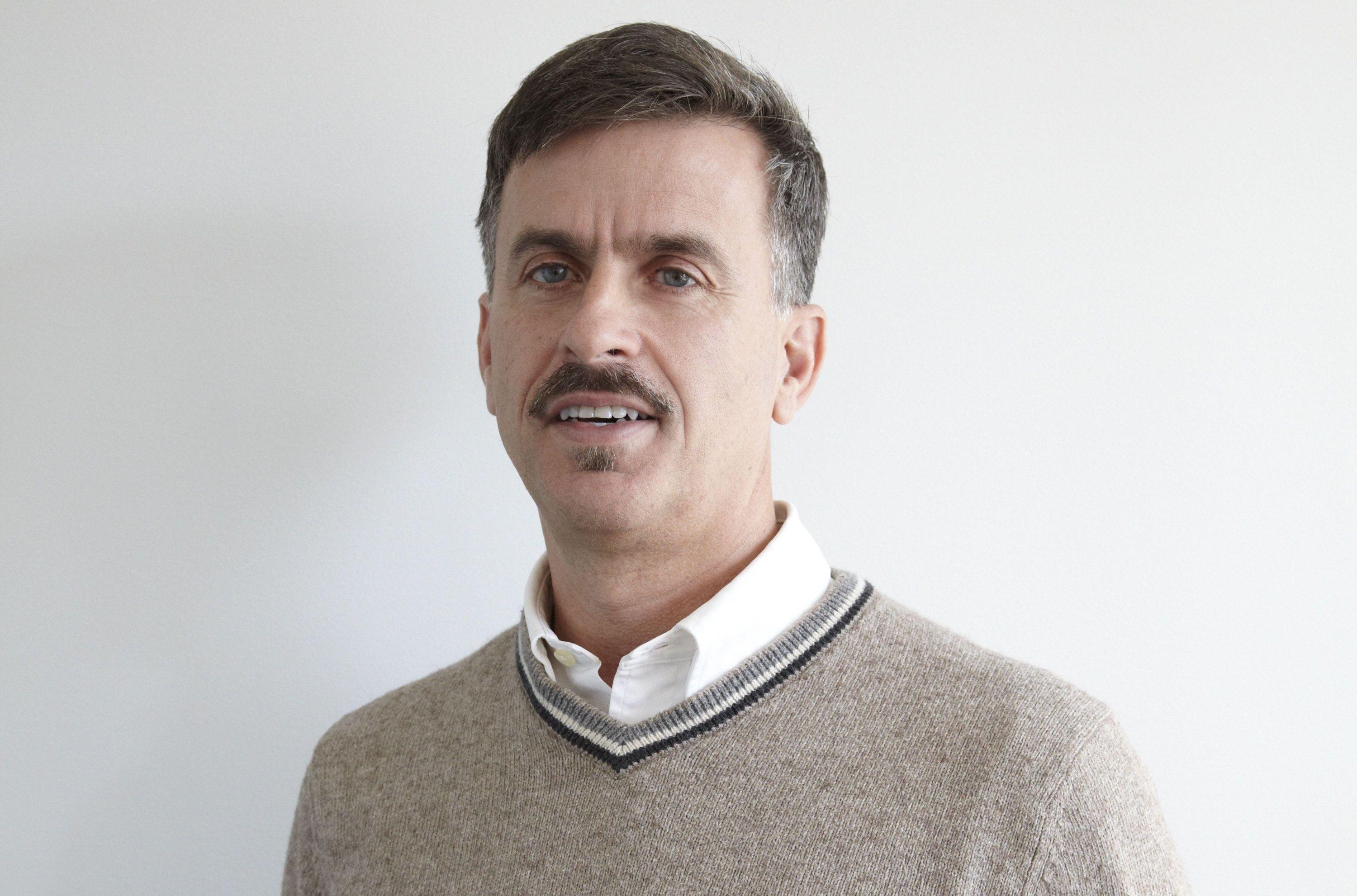 Marc Lallanilla has been a science writer and health editor at About.com and a producer with ABCNews.com. His freelance writing has appeared in the Los Angeles Times and TheWeek.com. Marc has a Master's degree in environmental planning from the University of California, Berkeley, and an undergraduate degree from the University of Texas at Austin.