Babies Born at Night More Likely to Die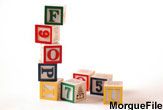 Babies born at night are at least 12 percent more likely to die, according to a new U.S. study.
Scientists examined records of more than 3.3 million babies born in California from 1992 to 1999. Those born at night had a 12 to 16 percent increase in neonatal mortality, defined as dying within 28 days.
Lack of proper care is thought to be the reason, though scientists have not pinned down the exact culprits.
"More research needs to be done to identify the causal factors that underlie this greater risk," said Diane Ashton, associate medical director of the March of Dimes.
A 2003 study in Sweden suggested one possible answer. Reporting in the British Medical Journal, scientists found that babies born between 5 p.m. and 1 a.m., as well as those born around 9 a.m., were more likely to die. The higher death rates coincided with times when doctors and nurses were changing shifts.
In another British Medical Journal study, German researchers investigated 380,000 low-risk births in clinics over an eight-year period, finding that babies born between 9 p.m. and 7 a.m. were twice as likely to die in the first week. Fatigue of the doctors and nurses and reliance on less experienced staff at night were cited as likely reasons.
The new study was led by Jeffrey Gould at Stanford University and will be detailed this month in the journal Obstetrics & Gynecology.
Ashton said figuring out the exact causes would allow researchers to develop prevention strategies.
"If even one or two of the key elements could be identified, that could make a big difference in saving babies' lives," she said today.
In the United States, 27,970 babies born in 2002 died during their first year, Gould and his colleagues note. Of those, 67.2 percent died in the first month.
The problem is far worse elsewhere.
Globally, every day, about 10,000 babies less than a month old die, according to an article earlier this year in the medical journal the Lancet. Some 99 percent of those deaths are in developing countries and are preventable, researchers say.
Stay up to date on the latest science news by signing up for our Essentials newsletter.
Robert is an independent health and science journalist and writer based in Phoenix, Arizona. He is a former editor-in-chief of Live Science with over 20 years of experience as a reporter and editor. He has worked on websites such as Space.com and Tom's Guide, and is a contributor on Medium, covering how we age and how to optimize the mind and body through time. He has a journalism degree from Humboldt State University in California.