Left-handedness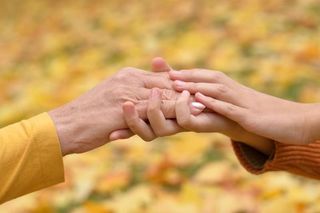 Left-handed people live in a right-handed world: Everything from power tools to can openers are designed with the right-hander in mind.
While the reasons why left-handers make up about 10 percent of the world's population may be a mystery, being a southpaw does seem to be associated with small, population-level differences. From the handedness of chimps to left-handed staircases, here are 10 fun facts about left-handers.
Animal paws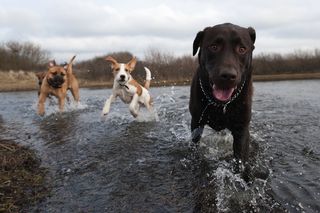 "If we look at animals, like, dogs or cats, or whatever else, they tend to have pawedness. Each animal will favor either his left or his right paw," said Stanley Coren, a psychologist at the University of British Columbia and the author of "The Left-Hander Syndrome: The Causes and Consequences of Left-Handedness" (Vintage, 1993).
Mostly however, there aren't population-wide trends: of 100 cats, about 50 would favor their left paw, while the other half might be righties.
Hints of handedness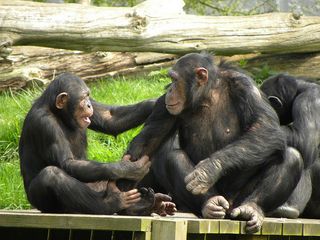 But humans' close relatives — chimps, bonobos, and gorillas — tend to have more individuals that favor their right hand to fish for termites, whereas orangutans tend favor their left, according to a 2011 paper in the Journal of Human Evolution. (In simple tasks, such as reaching for a banana, apes don't show any hand preference, said Violaine Llaurens, an evolutionary biologist at the National Center for Scientific Research in France.)
And there are some Australopithecus fossils where there's evidence that they were bashed on the head by a right-hander, Coren said. That suggests the dominance of the right-hander emerged early in humans' evolutionary history.
Cave paintings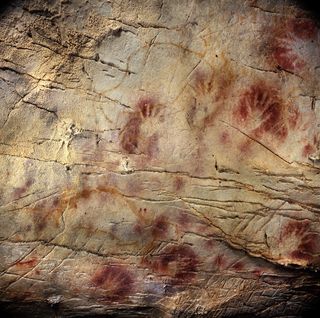 By the time humans were cave painters, most people were probably right handed, Coren said. The majority of figures depicted in paintings holding tools are shown carrying their spear or weapon in their right hand, he said. [Gallery: Amazing Cave Art]
And in cave paintings, where ancient artists blew pigment dust on their hands and left handprints in caves, evidence suggests most painters were already right handed, Llaurens said.
A Continuum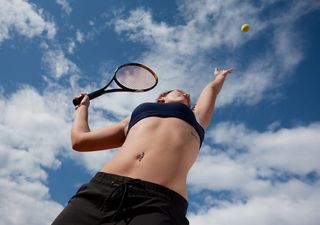 While people typically use the terms right- or left-handed, in fact most people fall along a spectrum of hand dominance depending on the tasks, using their right hand to hold a pencil but their left to swing a racket, for instance, said Llaurens. Only about 1 percent of the population is truly ambidextrous, however.
Genetics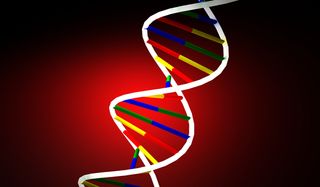 A few studies have suggested that genes may play a role in left-handedness. A 2007 study on dyslexic children, published in the journal Molecular Psychiatry, found that a specific gene called LRRTM1, which is passed on from the father, tended to increase the chances that someone would be left-handed. The same gene seemed to confer a slightly increased risk of schizophrenia.
Environmental effects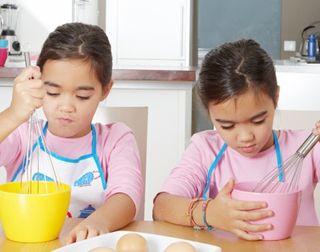 It's clear that environment plays a major role in handedness, too. For instance, identical twins often have different dominant hands.
Combat edge
Being left-handed may be an advantage in fights, where a surprise left hook can be a decided plus. But being a leftie only has that perk if it's rare, which may explain why lefties make up between 5 percent and 20 percent of populations throughout the world. Even today, the left-handed advantage shows up in many face-to-face sports. Some studies suggest that up to 45 percent of expert fencers and tennis champions are lefties, Llaurens said.
Right-handed world