How School Lunches Can Help Fight Obesity
(Image credit: <a href='http://www.shutterstock.com/pic.mhtml?id=102239617'>School lunch photo</a> via Shutterstock)
Federally funded school lunches — long derided as unhealthy or unappetizing — may have a role in curbing childhood obesity rates, after all … if they are done correctly.
Students who receive such lunches as part of the National School Lunch Program are often from disadvantaged backgrounds, and are at a higher risk of obesity as it is. Many health experts have asked whether these free lunches just make matters worse.
But the question cannot be answered, it seems, by simply comparing those who get free lunches with those who buy or pack their own, because of the confounding factors of poverty and strained home life.
So, researchers at the University of Illinois at Chicago (UIC) decided to compare individual states, because state laws influence school menus. They looked at 5,000 eighth-grade students in 40 states.
The researchers found that students getting free or low-cost meals in states where lunches exceeded USDA nutritional standards were less likely to be overweight or obese than students getting these meals in states that only marginally met the USDA standards.
More specifically, the difference in obesity rates between those who got free lunches (often poor children) and those who didn't (often not poor) was smaller in the states with stricter nutritional standards.
The study appeared Monday (April 8) online in the journal JAMA Pediatrics.
"The results are encouraging" in lowering obesity rates among disadvantaged students receiving subsidized lunches, said study researcher Daniel Taber, a research scientist at UIC's Institute for Health Research and Policy.
Taber told LiveScience that fewer than 10 of the 40 states analyzed were "ahead of the curve by 2006" in requiring stronger nutritional standards than those dictated by the USDA to receive funding for the National School Lunch Program. These states had the best success in improving the weight status of students receiving subsidized lunches.
Taber added this bodes well for the new, stricter USDA standards issued in 2012 — standards similar to what these trend-setting states had in place.
Which states were best? The researchers were not at liberty to name them, as part of the rules for using the restricted federal data.
What standards were best? The researchers said that states that exceeded the standards did so by encouraging or requiring a specific number of fruits or vegetables; reducing or eliminating products that contain trans fats; ensuring that at least half of all grains served were whole grains; and offering 1 percent - or skim milk.
The new USDA standards are posted at http://www.fns.usda.gov/cnd/governance/legislation/comparison.pdf.
"The study produced one other noteworthy result," said Marion Nestle, a professor of nutrition at New York University, who was not part of the study but who wrote an editorial in the journal. "Students did not compensate for the healthier school meals by buying more snacks or sodas on school premises," a fear expressed by opponents of federal or state nutritional mandates, she said.
The National School Lunch Program, established in 1946, has had a history of shortcomings. Many nutritionists complained early on that the program was more aligned to the USDA's agenda of helping commercial farmers than feeding poor children. A decline in funding in the 1970s provided food conglomerates with a foothold to providing meals, often of low nutritional quality.
In 1982, additional cuts led to the infamous recommendation that pickled relish and other condiments could count as a vegetable serving. (Considering ketchup as a substitute vegetable was never mentioned in the regulations, but was the subject of news media editorials and ultimately falsely attributed to Ronald Reagan.)
Nestle said that the new study helps demonstrate that the stricter USDA guidelines, based on science rather than politics, can reduce obesity.
"Objections to school nutrition standards must be recognized for what they do: place the financial health of food companies and their supporters in Congress above the health of the nation's children," she wrote.
Christopher Wanjek is the author of a new novel, "Hey, Einstein!", a comical nature-versus-nurture tale about raising clones of Albert Einstein in less-than-ideal settings. His column, Bad Medicine, appears regularly on LiveScience.
Stay up to date on the latest science news by signing up for our Essentials newsletter.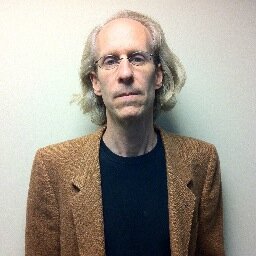 Christopher Wanjek is a Live Science contributor and a health and science writer. He is the author of three science books: Spacefarers (2020), Food at Work (2005) and Bad Medicine (2003). His "Food at Work" book and project, concerning workers' health, safety and productivity, was commissioned by the U.N.'s International Labor Organization. For Live Science, Christopher covers public health, nutrition and biology, and he has written extensively for The Washington Post and Sky & Telescope among others, as well as for the NASA Goddard Space Flight Center, where he was a senior writer. Christopher holds a Master of Health degree from Harvard School of Public Health and a degree in journalism from Temple University.