New Theory of How Giant Stars Grow Unveiled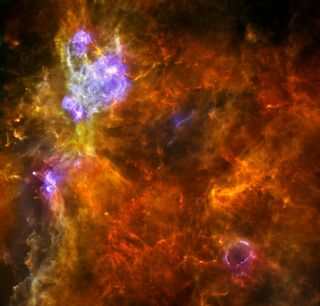 (Image credit: ESA/PACS & SPIRE consortia, A. Rivera-Ingraham & P.G. Martin, Univ. Toronto, HOBYS Key Programme (F. Motte))
Baby stars can grow to an incredibly large size — 10 times more massive than the sun, at the least — if they are cocooned in a group of older stars feeding gas to the youngsters, a new study suggests.
This theory could explain how young stars get so big, rather than pushing away gas as they grow and starving themselves once they get about eight times as massive as the sun.
Researchers spotted evidence of this type of "convergent constructive feedback" with the Herschel Space Observatory. It took pictures of a large dust and gas cloud called Westerhout 3, located about 6,500 light-years from Earth, in wavelengths ranging from infrared to part of the microwave spectrum.
"This observation may lift the veil on the formation of the most massive stars, which remains, so far, poorly understood," said Alana Rivera-Ingraham, lead author of the study. She was at the University of Toronto when the research was performed, and is now a postdoctoral researcher at the Research Institute of Astrophysics and Planetology in France. [Star Quiz: Test Your Stellar Smarts]
Star corral
Stars typically form in the midst of huge gas clouds. The force of gravity squeezes the gas until it is compressed enough to start the nuclear fusion process that fuels stars.
Newborn stars are constantly balancing two opposite forcesas they grow. Gravity sucks in gaseous material to feed the protostar, while radiation pressure emanating from the protostar resists the inward pull of gravity and pushes away some of the gas surrounding it.
The bigger a star gets, the greater the radiation pressure, until it reaches a point where the gas should — by conventional theory — be blown away.
The densest part of Westerhout 3's gas cloud, researchers noted, is enclosed by a crowd of older, large stars.
That thick environment is no coincidence, scientists said. Providing the older stars are in the right position — surrounding a gas reservoir — the gas they push away through radiation could compress and form new stars.
"The process is similar to the way a group of street cleaners armed with leaf blowers can stack leaves in a pile — by pushing from all sides at the same time," officials at the University of Toronto said in a statement. "This corralling of dense gas can give birth to new, high-mass stars."
The group still needs to test this theory through simulation, and by comparing observations of Westerhout 3 to those of similar stellar gas clouds.
"Only then will [scientists] be able to discern the mechanism — collective feeding or not — that gives rise to high-mass stars in these giant clouds," according to the statement.
Another solution proposed
In 2009, another group of researchers proposed a different way that stars can grow massive.
The group ran a three-dimensional simulation of how a large interstellar gas cloud falls into itself and creates a huge star. The computer showed instabilities where the radiation sent part of the cloud out into space, while gas continued to spiral in toward the star through other channels.
"This shows that you don't need any exotic mechanisms; massive stars can form through accretion processes just like low-mass stars," study leader Mark Krumholz of the University of California, Santa Cruz said in a 2009 SPACE.com interview.
Previous to that research, scientists believed radiation pressure would push away the gas surrounding a protostar before it could reach a mass 20 times that of the sun.
The theory, though, was contradicted by multiple observations of supermassive stars, which do exist but are rarer than small stars.
This story was provided by SPACE.com, sister site to Live Science. Follow Elizabeth Howell @howellspace, or SPACE.com @Spacedotcom. We're also on Facebook and Google+.
Stay up to date on the latest science news by signing up for our Essentials newsletter.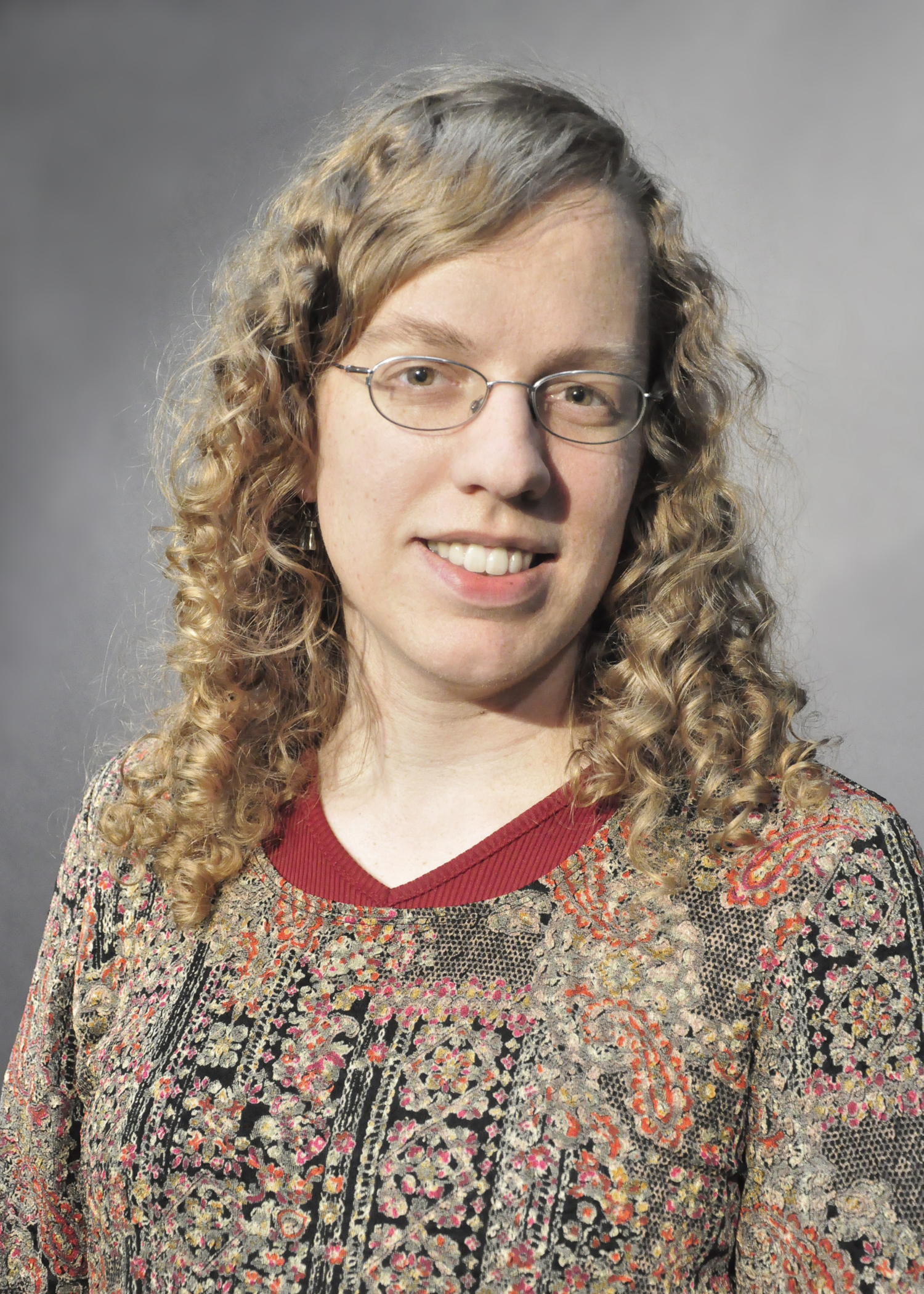 Elizabeth Howell is a regular contributor to Live Science and Space.com, along with several other science publications. She is one of a handful of Canadian reporters who specializes in space reporting. Elizabeth has a Bachelor of Journalism, Science Concentration at Carleton University (Canada) and an M.Sc. Space Studies (distance) at the University of North Dakota. Elizabeth became a full-time freelancer after earning her M.Sc. in 2012. She reported on three space shuttle launches in person and once spent two weeks in an isolated Utah facility pretending to be a Martian.