FDA Takes 2nd Look at Laser Eye Surgery Safety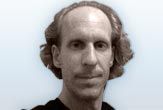 Perfect vision in minutes. See better than 20/20 today. Throw away your glasses forever. You won't believe your eyes.
The LASIK ads are so tempting. How can one resist those attractive women and men, nerds no more, liberated from the yoke of eyewear, at long last taking control of their lives, experiencing new-found happiness in karate and kayaking. It's enough to make folks without eyeglasses jealous, left wondering how they too can get in on some of this good stuff.
But that's because the ads fail to mention the side effects that hundreds of thousands of people who have undergone LASIK laser eye surgery experience each day, such as poor night vision, dry eyes and incessant glare problems.
Last week a Food and Drug Administration advisory panel on LASIK heard testimony from some of these patients not so happy with their procedure. The panel recommended that the FDA needs to better inform the public about the risks of the laser surgery.
Quite safe for most
LASIK is a surgical procedure in which a laser vaporizes and reshapes the eye's cornea. Nearly eight million people have undergone the procedure in the United States since the mid-1990s, according to an FDA-sponsored LASIK study task force, and among them, some 95 percent are satisfied with the results.
LASIK stands for laser-assisted in-situ keratomileusis, a descriptive name that highlights the evolution of the procedure. Keratomileusis refers to reshaping the cornea. An early technique, pioneered in Colombia in the 1950s, entailed removing the top layer of a patient's cornea, freezing and reshaping it with a lathe, and suturing it back on the eyeball. (I, too, winced when I heard this.)
The procedure became "in situ" by the mid-1980s when doctors began to shape the cornea with a blade directly on the eye. By the late 1980s a laser developed by IBM to etch computer chips replaced the blade. The laser removes a quarter micron of corneal tissue with each pulse; 200 pulses would be needed to cut through a human hair.
The latest advanced is wavefront, or custom, LASIK, in which the laser is guided by a thorough mapping of one's cornea. Wavefront LASIK has greatly reduced complications.
Still, five percent of patients — mostly undergoing traditional (read "much cheaper") LASIK — wish they stuck it out with glasses. And even among the satisfied are thousands of patients who tolerate the side effects because, for example, poor night vision for them might be a small price to pay for not needing eyeglasses.
Dubious LASIK ads
You may be tempted by bargain LASIK prices, thinking: "Well, it's only my eyes." But if you are considering LASIK, you should be more concerned about finding an experienced surgeon who will be frank about the risks.
LASIK corrects refractive errors: myopia, hyperopia and astigmatism. The more you need LASIK, the riskier it is. Young adults with only mildly poor vision fare very well. If you are over age 45 or have severe refractive errors, complications are much more common. Most patients experience dry eyes for at least six months, and those prone to dry eyes are unsuitable candidates for the procedure.
You also should consider your lifestyle. Artists might lose sensitivity for detecting hues. Amateur astronomers might have greater difficulty seeing faint objects in the night sky.
The causes for various side effects are unknown — other than that part about a laser burning away at your eye — but they might be a result of the untreated area expanding beyond the treated area when your eyes dilate at night.
Most of the LASIK horror stories you read online stem from imperfections in the technology a decade ago or doctors operating on unsuitable candidates. If you are thinking about LASIK, you might consider doing one eye at a time. In the May 2003 issue of the American Journal of Ophthalmology, doctors reported that a poor refractive or visual outcome in the first eye increases the risk of a poor outcome in the second eye by nearly 2000 percent.
Video: Seeing Machine Helps Restore Eyesight
What is 20/20 Vision?
Christopher Wanjek is the author of the books "Bad Medicine" and "Food At Work." Got a question about Bad Medicine? Email Wanjek. If it's really bad, he just might answer it in a future column. Bad Medicine appears each Tuesday on LIveScience.
Stay up to date on the latest science news by signing up for our Essentials newsletter.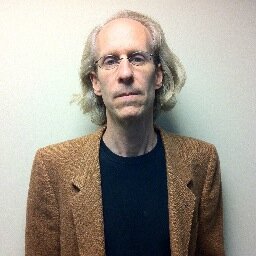 Christopher Wanjek is a Live Science contributor and a health and science writer. He is the author of three science books: Spacefarers (2020), Food at Work (2005) and Bad Medicine (2003). His "Food at Work" book and project, concerning workers' health, safety and productivity, was commissioned by the U.N.'s International Labor Organization. For Live Science, Christopher covers public health, nutrition and biology, and he has written extensively for The Washington Post and Sky & Telescope among others, as well as for the NASA Goddard Space Flight Center, where he was a senior writer. Christopher holds a Master of Health degree from Harvard School of Public Health and a degree in journalism from Temple University.