Mother of Many Modern Languages Traced to Ancient Turkey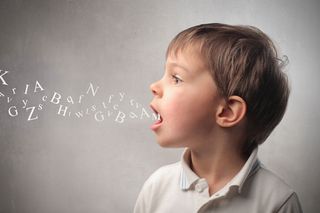 (Image credit: <a href="http://www.shutterstock.com/gallery-160669p1.html">olly</a> | <a href="http://www.shutterstock.com">shutterstock</a>)
English is one member of a large family, the Indo-European languages, that are now spoken by a huge swath of the world. But where they originated is the subject of controversy, with experts undecided between two areas of western Asia.
Borrowing a technique used to reconstruct family trees for viruses, an international research team has come down squarely on one side of the debate: Indo-European languages originated in Anatolia, a southwestern Asian peninsula that is now part of Turkey, between 8,000 and 9,500 years ago, and were carried, at least in part, by the spread of agriculture.
Other researchers maintain that Indo-European languages originated in the steppes north of the Caspian and Black seas 6,000 years ago and were spread by the semi-nomadic Kurgan people.
"These two theories have two different ages and homelands, and by tracing back in time using these methods to study viral outbreaks, we are able to test between the theories," Quentin Atkinson of the University of Auckland in New Zealand said in an audio interview released by the journal Science, in which the new research appears.
Instead of constructing a family tree by comparing the DNA of viruses, Atkinson and colleagues compared what are known as cognates, or words in different languages with the same origin. For instance, the English "mother" and the Spanish "madre" are cognates. [Original Language Sounded Like Yoda]
The researchers included about 20 extinct languages in their sample of 100 Indo-European languages; some of these extinct languages, such as Hittite, were spoken more than 3,000 years ago. These ancient languages helped the team look further back in time.
They looked to historical events, such as the breakup of the Roman Empire's language Latin into the Romance languages, to establish a time scale for the evolution of the Indo-European languages.
They then used a statistical method to focus in on the family trees that best explained their data. The result strongly favors the Anatolian hypothesis, Atkinson said.
The spread of agriculture, either as new generations of farmers sought out new land or through the conversion of hunter-gatherers, was a mechanism that would explain the expansive spread of the languages in this family, according to the researchers, but they added that agriculture was probably not the sole driver of language spread.
The research is detailed in Friday's (Aug. 24) issue of the journal Science.
Follow Wynne Parry on Twitter @Wynne_Parry or LiveScience @livescience. We're also on Facebook & Google+.
Stay up to date on the latest science news by signing up for our Essentials newsletter.
Wynne was a reporter at The Stamford Advocate. She has interned at Discover magazine and has freelanced for The New York Times and Scientific American's web site. She has a masters in journalism from Columbia University and a bachelor's degree in biology from the University of Utah.