Historian: First English Bible Fueled First Fundamentalists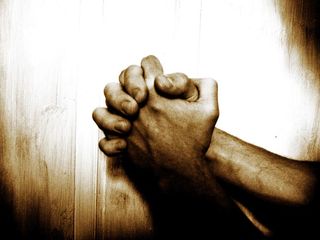 (Image credit: stock.xchng)
The translation of the Bible into English marked the birth of religious fundamentalism in medieval times, as well as the persecution that often comes with radical adherence in any era, according to a new book.
The 16th-century English Reformation, the historic period during which the Scriptures first became widely available in a common tongue, is often hailed by scholars as a moment of liberation for the general public, as it no longer needed to rely solely on the clergy to interpret the verses.
But being able to read the sometimes frightening set of moral codes spelled out in the Bible scared many literate Englishmen into following it to the letter, said James Simpson, a professor of English at Harvard University.
"Reading became a tightrope of terror across an abyss of predestination," said Simpson, author of "Burning to Read: English Fundamentalism and its Reformation Opponents" (Harvard University Press, 2007).
"It was destructive for [Protestants], because it did not invite freedom but rather fear of misinterpretation and damnation," Simpson said.
It was Protestant reformer William Tyndale who first translated the Bible into colloquial English in 1525, when the movement away from Catholicism began to sweep through England during the reign of Henry VIII. The first printings of Tyndale's Bible were considered heretical before England's official break from the Roman Church, yet still became very popular among commoners interested in the new Protestant faith, Simpson said.
"Very few people could actually read," said Simpson, who has seen estimates as low as 2 percent, "but the Bible of William Tyndale sold very well—as many as 30,000 copies before 1539 in the plausible estimate of a modern scholar; that's remarkable, since all were bought illegally."
When Catholicism slowly became the minority in the 1540s and 50s, many who hadn't yet accepted Protestantism were berated for not reading the Bible in the same way, Simpson said.
"Scholarly consensus over the last decade or so is that most people did not convert to [Protestantism]. They had it forced upon them," Simpson told LiveScience.
Persecution and paranoia became the norm, Simpson said, as the new Protestants feared damnation if they didn't interpret the book properly. Prologues in Tyndale's Bible warned readers what lay ahead if they did not follow the verses strictly.
"If you fail to read it properly, then you begin your just damnation. If you are unresponsive … God will scourge you, and everything will fail you until you are at utter defiance with your flesh," the passage reads.
Without the clergy guiding them, and with religion still a very important factor in the average person's life, their fate rested in their own hands, Simpson said.
The rise of fundamentalist interpretations during the English Reformation can be used to understand the global political situation today and the growth of Islamic extremism, Simpson said as an example.
"Very definitely, we see the same phenomenon: newly literate people claiming that the sacred text speaks for itself, and legitimates violence and repression," Simpson said, "and the same is also true of Christian fundamentalists."
Stay up to date on the latest science news by signing up for our Essentials newsletter.
Heather Whipps writes about history, anthropology and health for Live Science. She received her Diploma of College Studies in Social Sciences from John Abbott College and a Bachelor of Arts in Anthropology from McGill University, both in Quebec. She has hiked with mountain gorillas in Rwanda, and is an avid athlete and watcher of sports, particularly her favorite ice hockey team, the Montreal Canadiens. Oh yeah, she hates papaya.