Lose Weight While Dining Out: Study Reveals 6 Tips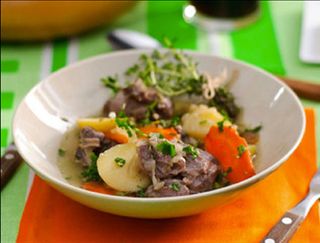 (Image credit: Dreamstime)
Eating at restaurants frequently, which can mean consuming large portions of high-calorie foods, could boost your risk of becoming obese. But there may be a way to eat out and still lose weight, a new study suggests.
Researchers looked at 35 middle-aged women and found that after six weeks of following a weight gain prevention program, they lost more weight than women who didn't follow the program.
In the program, researchers suggested that when dining out, the women should ask that half of their meal be boxed up "to go" before they start eating, and should look up calorie information on restaurants' websites, along with other advice.
"Being able to control and manage what you eat is useful," said lead author Gayle Timmerman, a nurse who studies eating patterns and weight in women at the University of Texas. "But you need some knowledge and skills in order to do that."
The study is published today (Jan. 10) in the Journal of Nutrition Education and Behavior.
More Americans eat out
Over the past several decades, the percentage of our total spending on food that goes to eating out has risen. In 1970, 26 percent of all food spending was on food away from home, but by 2005, that number had climbed to 41 percent, according to the U.S. Department of Agriculture.
"Restaurants are a high-risk food environment," Timmerman said. "If you don't have a strategy, it's easy to gain weight and eat more without intending to."
In fact, a 2011 study published in the Journal of the American Medical Association suggests that lower-calorie foods purchased in restaurants may contain more calories than listed.
The study included 35 healthy women between the ages of 40 to 59 years who ate out frequently. Nineteen of the women were given instructions about how to prevent weight gain, while 16 were not.
Women in the prevention group attended six weekly, two-hour sessions. Each session included discussions on managing weight, weekly goals, eating out strategies and mindful eating meditation, which involved exercises aimed at helping the women appreciate the sight, smell and texture of eating food.
As an incentive, those in the prevention group were given a $20 gift card during the first part of the study and a $30 gift card at the end of the study.
By the end of the study, researchers found women in the weight gain prevention group consumed less calories and fat than women who were not in the prevention program.
On average, women who participated in the prevention program lost close to four pounds, whereas women in the control group lost about half a pound.
Moreover, the number of times women ate out didn't decrease over the course of the study, indicating that women were able to manage their weight while continuing their habits of dining out.
Judy Stern, a nutritionist from the University of California, Davis, said she wasn't impressed with the study's findings.
"If you're overweight, and I gave you some incentive to lose weight, you would probably lose weight," Stern said. "While I appreciate the efforts they went through in this study, I'm underwhelmed."
She also noted that the study could have been strengthened by being longer. But she did find the study to be a step in the right direction. "It's increasing our awareness of what we're eating," she said.
Tips for managing what you eat when dining out
Along with boxing up half of a meal before starting to eat, and researching calorie counts, here are the weight-loss tips the researchers gave study participants:
Budget your calories. If you know you're going to be dining out, eat a lighter meal, but don't skip a meal. You might overeat later.
Pay attention to what you're eating and enjoy the experience. Try to chew slowly and savor it.
Avoid "unloved" calories. Do you really enjoy eating cold fries? Skip food you feel neutral about—but that doesn't mean you can pass on your veggies.
Order salad dressings, sauces and gravy on the side. That way you control how much you put on your food.
Pass it on: There may be a way to eat out while still losing weight.
This story was provided by MyHealthNewsDaily, a sister site to LiveScience. Follow MyHealthNewsDaily on Twitter @MyHealth_MHND. Find us on Facebook.
Stay up to date on the latest science news by signing up for our Essentials newsletter.