What Science and Art Have In Common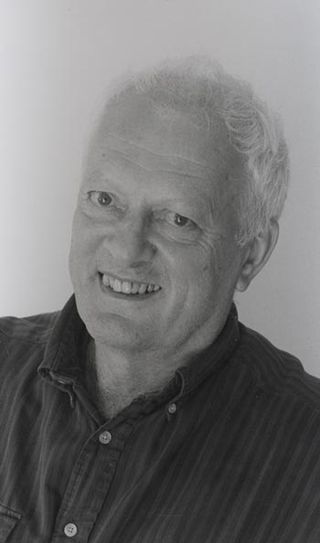 (Image credit: NCAR)
This ScienceLives article was provided to LiveScience in partnership with the National Science Foundation.
John Latham, a senior research associate at the NSF-sponsored National Center for Atmospheric Research (NCAR) and emeritus professor at the University of Manchester, focuses his scientific work in the fields of cloud physics, atmospheric electricity and global climate. In 1990, Latham proposed an idea in the journal Nature for marine cloud whitening — and thus global cooling — a technique that has the potential to offset, for several decades, the warming effects of increased atmospheric carbon dioxide. A team of about 25 scientists are now working on this geoengineering idea. Outside his scientific efforts, Latham is a playwright and novelist, as well as an award-winning poet; among other notable prizes, he won the 2007 U.K. National Poetry Competition. For more on Latham's ideas, see his website or the feature story Cooling us off. For more on Latham, read his responses to the ScienceLives 10 Questions below.
Name: John Latham Age: 72 Institution: NCAR (Mesoscale and Microscale Meteorology Division) Field of Study: Atmospheric Physics
What inspired you to choose this field of study? It was an accident. I was utterly intimidated by the practical electronics that formed part of my final undergraduate physics course at London University, and I enquired as to possible alternatives. I have always been hard of hearing and when the tutor said "meteorology" I somehow heard "astronomy," which had always fascinated me, and by the time I realized that the lectures were on terrestrial matters it was too late — I was hooked.
What is the best piece of advice you ever received? In our last conversation before he died, my grandfather said to me: "However hard you work, lad, always make time to dream."
What was your first scientific experiment as a child? In cold English winters, frost-patterns would form on the inside of my bedroom window during the night. I could always find faces in the intricate patterns; austere, unforgiving, cruel. I found that if I breathed on them, gently, through a straw, I could soften them, even make them weep.
What is your favorite thing about being a scientist or researcher? I love that moment, which comes rarely to me, when surprising results suddenly make sense.
What is the most important characteristic a scientist must demonstrate in order to be an effective scientist? Constructive skepticism. I think the balance between being destructively critical and easily persuaded is tricky but crucially important. Ultimately, only the truth matters.
What are the societal benefits of your research? My current research, with collaborators, involves examining the possibility that marine cloud reflectivity can be advertently enhanced to produce a global cooling to balance the warming from increased atmospheric CO2 [carbon dioxide] concentrations. If this proves feasible, the societal benefits could be large. Otherwise, none of my research has been directly useful. It has been driven solely by the desire to find out.
Who has had the most influence on your thinking as a researcher? I was privileged to have had, as a young faculty member at the University of Manchester [in England], a research exchange with Sir Geoffrey Taylor, then a very old man. He showed me round his laboratory at Cambridge University, and I recognized several examples of apparatus he'd constructed that produced the experimental results in a number of classic papers on aspects of fluid mechanics: He had used boot-polish tins, strips of elastic, hand-wrought glass fibers, etc. And I began to understand how simplicity could be profound.
What about your field or being a scientist do you think would surprise people the most? I have many friends who are creative artists. They are often surprised, at first, if I suggest that scientific research has much in common with writing poetry or painting a picture. Yet on both sides of the divide there is an idea, a goal, and techniques to pursue it. It is often a stuttering journey, with cul-de-sacs and fog. And the goal can change as you approach it.
If you could only rescue one thing from your burning office or lab, what would it be? The pencil my parents gave me on my first day at school, aged five.
What music do you play most often in your lab or car? If I want to soar, it is Beethoven's late string quartet (Opus 130). If I want to embrace the world, it is Mahler's "Das lied von der Erde."
Editor's Note: This research was supported by the National Science Foundation (NSF), the federal agency charged with funding basic research and education across all fields of science and engineering. Any opinions, findings, and conclusions or recommendations expressed in this material are those of the author and do not necessarily reflect the views of the National Science Foundation. See the ScienceLives archive
Stay up to date on the latest science news by signing up for our Essentials newsletter.