Web Site Allows Searching for Friends in Photos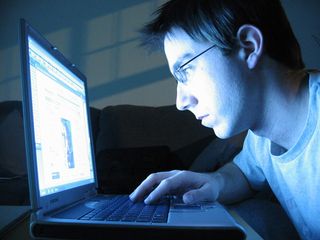 Polar Rose is a new search engine now being tested that will allow you to find anyone in any photo on any site. Type in the name of a person you know, and find pictures of that person all over the web, on sites like MySpace or blog pages using face-recognition technology.
The Polar Rose search engine works by providing users with a special web browser plug-in that anyone can use with a web page that contains a picture. The process begins with the Polar Rose software identifying the parts of the picture that are actually images of people. For example, in a backyard barbeque snapshot, you might find a variety of elements in the picture, like grills, decks, chairs, and different people standing around. The software picks out the faces and puts a small "rose" icon next to each one (see example picture here).
Be sure to read about these unusual face-recognition technology applications:
Read and comment on the privacy issues related to Polar Rose software here; visit the Polar Rose website.
(This Science Fiction in the News story used with permission from Technovelgy.com
Stay up to date on the latest science news by signing up for our Essentials newsletter.
Bill Christensen catalogues the inventions, technology and ideas of science fiction writers at his website, Technovelgy. He is a contributor to Live Science.