Laser Scan to Dispel Myth of Washington's Wooden Teeth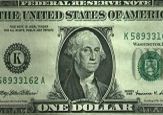 BALTIMORE (AP) -- Researchers hoping to dispel George Washington's image as a stiff-jawed, boring old man are taking a bite out of history through a high-tech study of his famous false teeth.
The researchers were in Baltimore on Tuesday to perform laser scans on a set of Washington's dentures at the National Museum of Dentistry -- dentures, they say, that were not made of wood as commonly believed.
Scientists and historians plan to use the information to help create new, expressive, life-sized figures of plaster and wax to show aspects of the 6-foot-3 Washington's personality they consider underappreciated.
"People know that Washington was great, but many people think he was boring and nothing could be further from the truth,'' said James C. Rees, executive director of the Mount Vernon Estate and Gardens, Washington's home in northern Virginia.
"Of all the founding fathers, he was the most athletic, the most adventurous and clearly a man of action,'' Rees said.
Washington, contrary to his grim-faced portrait on the dollar bill, was a great dancer and horseman. He started losing his teeth in his 20s.
Mount Vernon plans to create three life-size figures for an exhibit due to open late next year in a new museum and education center. A 19-year-old Washington will be portrayed as a surveyor in a forest with his equipment. A 45-year-old Washington will be seen on a horse at Valley Forge. At age 57, he will be shown being sworn in for his first term as president.
A forensic anthropologist from the University of Pittsburgh came to the dental museum, which is affiliated with the Smithsonian Institution, to supervise laser scans on one of the four known sets of Washington's dentures. The dentures are made from gold, ivory, lead, human and animal teeth (horse and donkey teeth were common components).
The dentures had springs to help them open and bolts to hold them together.
"The portrait on the dollar bill is not the complete Washington,'' said anthropologist Jeffrey Schwartz. "I'm trying to get at the whole person.''
Work on the project began in July when Schwartz and other researchers began making digital scans of a number of items at Mount Vernon, including Washington's spectacles, another pair of dentures and a bust of the former president created by the French artist Jean Antoine Houdon when Washington was 53.
Stay up to date on the latest science news by signing up for our Essentials newsletter.