New Power Suit Amplifies Human Strength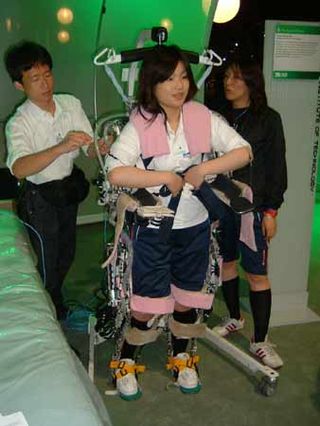 (Image credit: T. Malik.)
NEW YORK—Engineers in Japan are perfecting a wearable power suit that amplifies human strength to help lift hospital patients or heavy objects.
Driven by portable batteries, micro air pumps and small body sensors that pick up even the slightest muscle twitch, the Stand-Alone Wearable Power Assist Suit is designed to help nursing home workers lift patients of up to 180 pounds while cutting the amount of strength required in half, project researcher Hirokazu Noborisaka told LiveScience today.
At Wired Magazine's NextFest new-technology forum here, researchers demonstrated walking [Image] and lifting weights [image] in the 66-pound suit, which was developed at the High-Tech Research Center of Japan's Kanagawa Institute of Technology.
"When I wear it, I don't feel that it's heavy at all," said project team member Hiroe Tsukui after stepping out of the power suit. "The sensors can tell the muscle power needed to lift an object."
A network of sensors track the wearer's upper arms and legs and waist-muscle activity, then relay the data to an onboard microcomputer that regulates air flow into a series of inflatable cuffs which expand to amplify lifting strength. The suit supports its own weight and carries a battery lifetime of about 30 minutes.
"We think that 30 minutes is enough time to lift a patient from one place to another," said Noborisaka, who engineered the sensor computing system used in the suit, adding that future versions could help the elderly or disabled walk.
The current model—known as the 2nd Stand-Alone Power Assist Suit—is stronger and more compact than its predecessor, researchers said.
Designer Mineo Ishii said that the next step is to further reduce the size of the power assist suit to make it more practical for use by hospital staff.
"It needs to be more flexible so for more easy movement," Ishii said, adding that a protective cover that shrouds the suit's sensitive or sharp areas, is also required.
Video: Running Robot
Images: Cutting-Edge Robots
All About Robots
Stay up to date on the latest science news by signing up for our Essentials newsletter.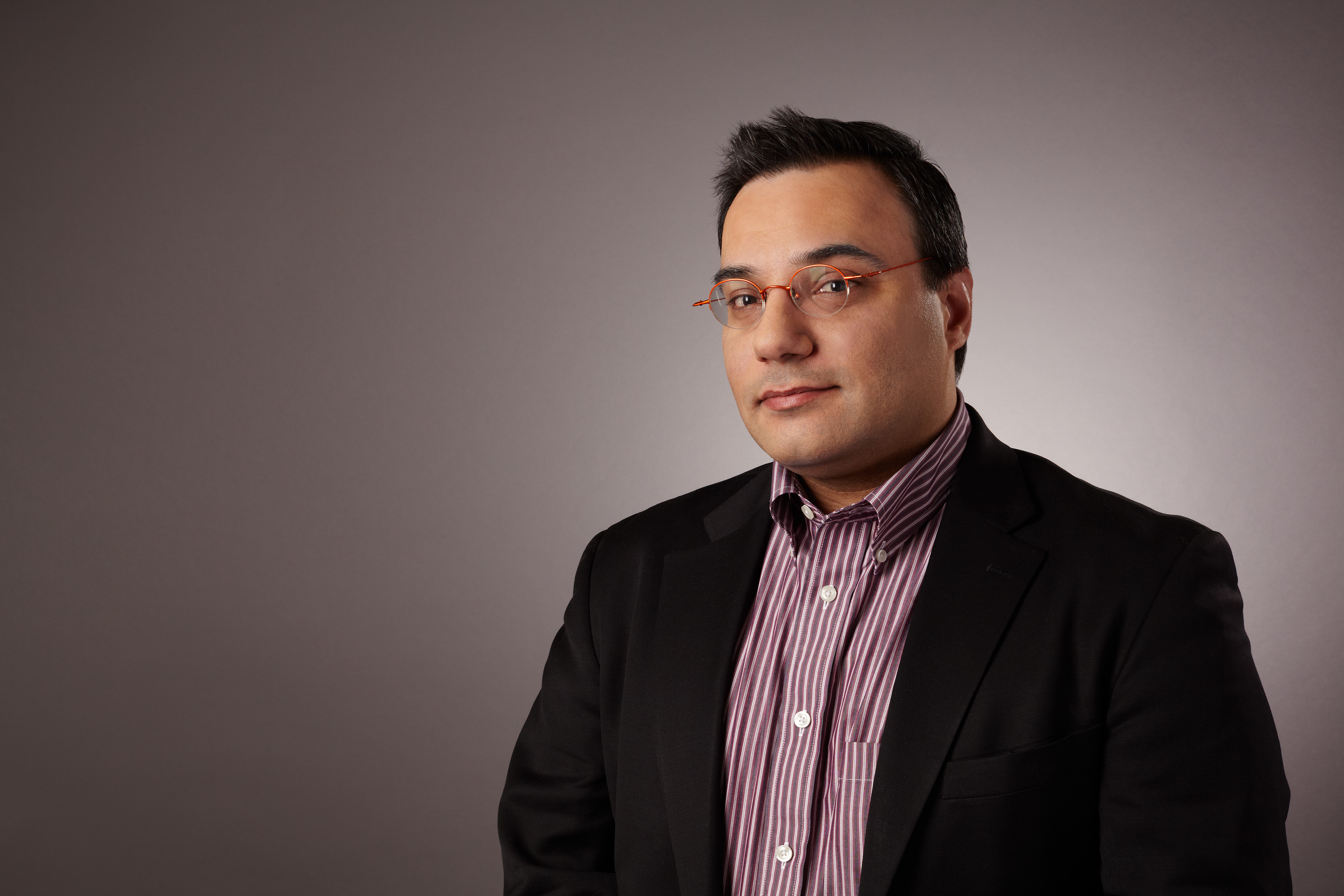 Space.com Editor-in-chief
Tariq is the editor-in-chief of Live Science's sister site Space.com. He joined the team in 2001 as a staff writer, and later editor, focusing on human spaceflight, exploration and space science. Before joining Space.com, Tariq was a staff reporter for The Los Angeles Times, covering education and city beats in La Habra, Fullerton and Huntington Beach. He is also an Eagle Scout (yes, he has the Space Exploration merit badge) and went to Space Camp four times. He has journalism degrees from the University of Southern California and New York University.