Weird green bruise on woman's hand turns out to be rare tumor
A persistent bruise on a woman's hand was actually a tumor.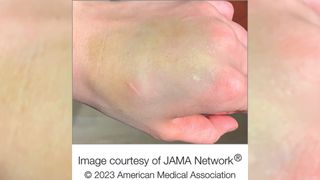 (Image credit: Image courtesy of JAMA Network ® / © 2023 American Medical Association)
A strange, greenish-blue bruise appeared on a woman's hand after she twisted it while practicing an acrobatic style of yoga. But even after ice and rest, the bruise wouldn't subside. It turns out, that's because it was actually a rare, slow-growing tumor.
Doctors described the woman's odd case in a new report, published Wednesday (Feb. 8) in the journal JAMA Dermatology. The patient, who is in her 30s, reported that the bruise appeared a few days after she'd twisted her left hand; she met with the doctors two years after that initial injury, and the bruise was still there.
The doctors examined her hand, noting an "ill-defined indurated" — meaning hardened — "blue-green plaque" on its back. X-rays revealed swelling in the soft tissue of the hand, and magnetic resonance imaging (MRI) showed a small mass lying just beneath the skin.
Tissue taken from this mass was packed with fat cells, an iron-containing pigment called hemosiderin, and long, slender cells known as spindle cells. These cells pop up in various tumors of the skin, lining of internal organs, bones and soft tissues, according to the National Cancer Institute. The doctors determined that the woman had a hemosiderotic fibrolipomatous tumor (HFLT), a rare kind of tumor that most often forms on the foot or ankle but appears on the hand or wrist in up to 10% of reported cases.
Related: 10 bizarre medical case reports from 2022
"HFLT is a rare and only recently described entity," the report authors noted; the condition was first described in 2000. Research suggests that these abnormal growths are usually benign and rarely become cancerous, they wrote.
"The exact pathogenesis of HFLT has not yet been clarified, and the role trauma plays in its development needs further investigation," they added.
The doctors who first described HFLT thought the masses may form as a result of a "reactive inflammatory process" that ignites after a person sustains a traumatic injury. That's because many of their patients had reported a history of trauma in the same body part where an HFLT later formed. Other doctors have proposed that blood vessel damage may somehow spur the tumors' formation, but more research is needed to confirm the condition's true cause, the report authors said.
"To our knowledge, only 1 prior HFLT of the hand has been associated with prior trauma," they noted. That case involved a patient who'd smashed his hand on a pipe prior to developing the abnormal growth. "To our knowledge, twisting or sports-related injuries, such as in the current patient's case, have not been reported in the development of HFLT involving the upper extremity, wrist, or hand," the report authors said.
Stay up to date on the latest science news by signing up for our Essentials newsletter.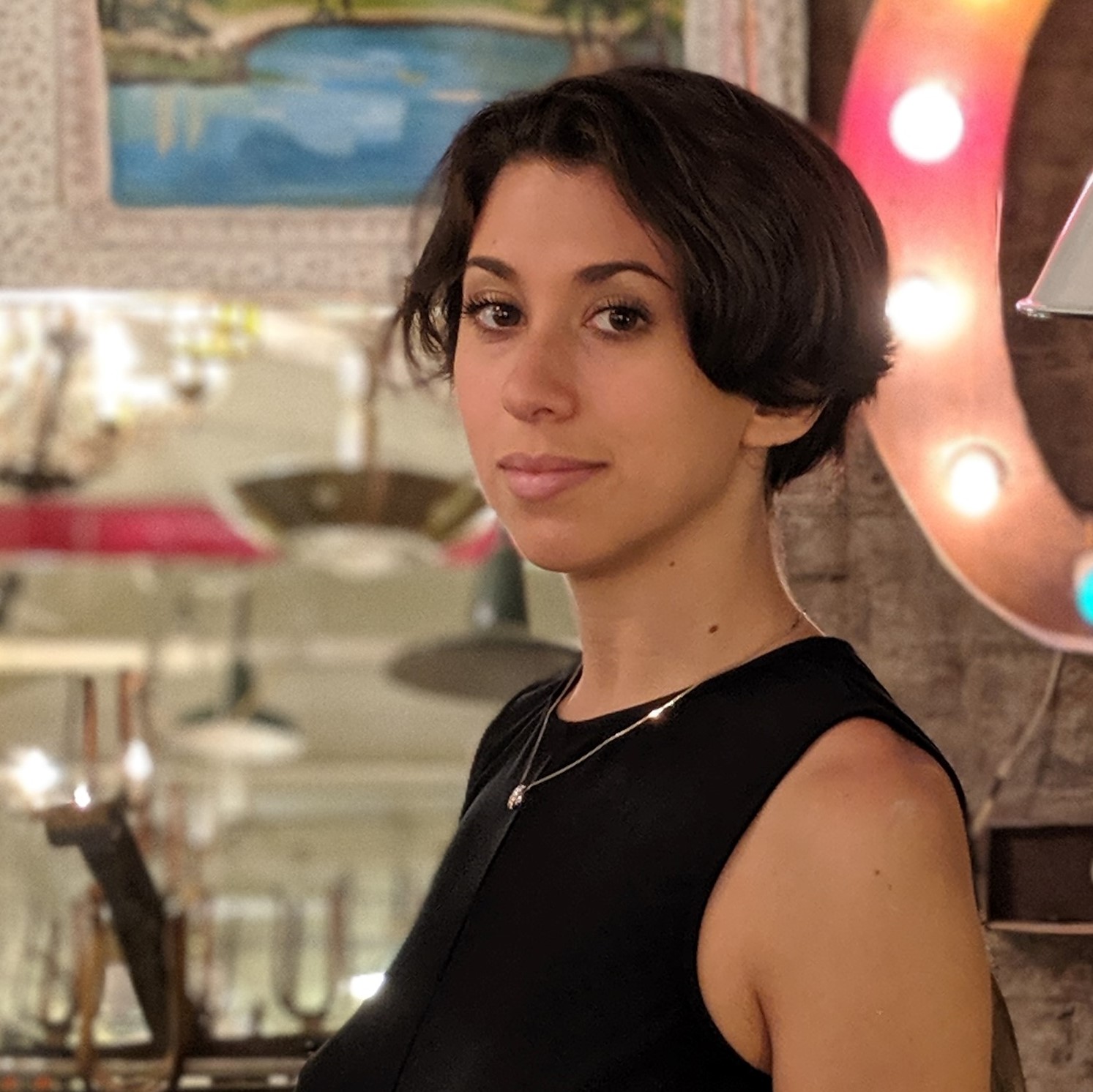 Nicoletta Lanese is the health channel editor at Live Science and was previously a news editor and staff writer at the site. She holds a graduate certificate in science communication from UC Santa Cruz and degrees in neuroscience and dance from the University of Florida. Her work has appeared in The Scientist, Science News, the Mercury News, Mongabay and Stanford Medicine Magazine, among other outlets. Based in NYC, she also remains heavily involved in dance and performs in local choreographers' work.