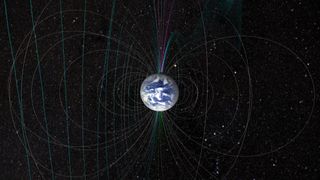 (Image credit: NASA's Scientific Visualization Studio)
Magnets, those objects that attract or repel each other, are more than staples of your refrigerator door. They are found in just about every laptop and the force they produce protects Earthlings from some lethal radiation from space. Live Science keeps up with the most interesting discoveries related to magnets and magnetism.
Stay up to date on the latest science news by signing up for our Essentials newsletter.
Thank you for signing up to Live Science. You will receive a verification email shortly.
There was a problem. Please refresh the page and try again.