Mysterious 'lunar swirls' that perplexed scientists for decades may be close to an explanation
No one knows what causes lunar swirls, but new evidence shows they may be tied to certain elevations on the moon's surface.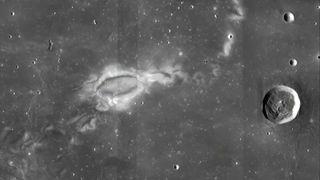 (Image credit: NASA/Goddard Space Flight Center/Arizona State University.)
New topographic maps of the moon may help to explain the mysterious bright "swirls" decorating the lunar surface, which have perplexed scientists for decades.
Lunar swirls are areas of contrasting light and dark streaks spread across the moon's surface, and they occur on all types of terrain, from visibly dark patches known as mare to the brighter highlands. Now, contrary to what scientists previously thought, new evidence published recently in The Planetary Science Journal suggests that lunar swirls are, in fact, correlated with topography, meaning the bright markings occur at different elevations than their darker surroundings.
"Lunar swirls have piqued scientists' interest since they were discovered, partly because the scientific community doesn't completely understand how they formed," lead study author John Weirich, a senior scientist at the Planetary Science Institute, said in a statement.
Related: Scientists map 1,000 feet of hidden 'structures' deep below the dark side of the moon
Many theories have been proposed to explain the cause of these strange features: magnetic anomalies shielding the moon's surface from solar wind, impacts from asteroids or comets, and more. Yet none of these ideas fully explains the phenomenon we see. As a result, scientists decided to include another factor in their considerations: topography, the arrangement of geographic features on the moon's surface.
"The canonical interpretation of lunar swirls is that topography has no bearing on the location or shape of the swirl," Weirich said. In 2022, however, planetary scientists used data from NASA's Lunar Reconnaissance Orbiter to investigate one specific lunar swirl in the Mare Ingenii region on the far side of the moon. They found that the bright areas were a couple of meters lower in elevation, on average, than the surrounding dark marks of the swirl.
Now, Weirich's work finds a similar trend in another swirl known as Reiner Gamma, where the bright areas are about 13 feet (4 meters) lower than the darker regions. "Finding a relationship with topography in one swirl location could just be a fluke, but finding it in two vastly separate swirl regions is harder to ignore," Weirich said. "It is especially hard to ignore because Reiner Gamma is the archetypical lunar swirl."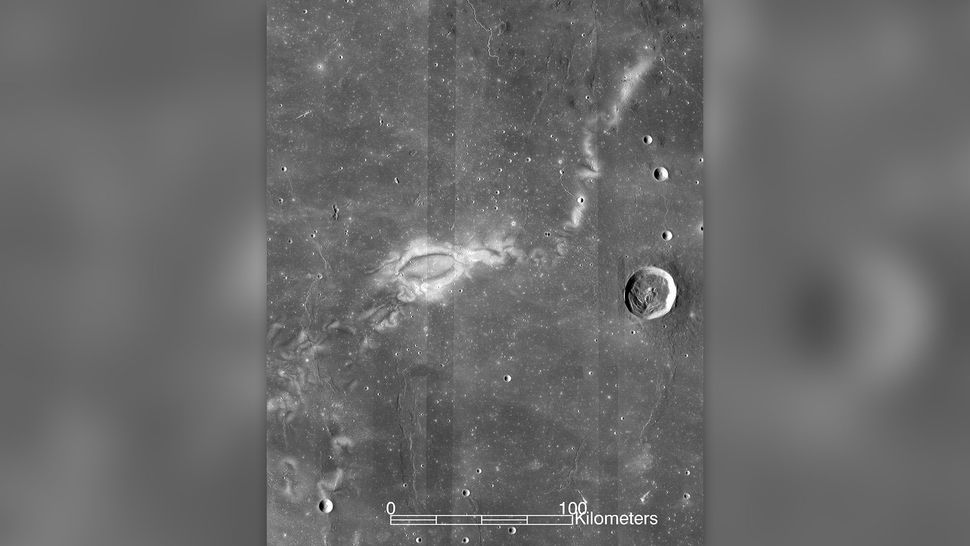 Why might swirls be more common in lower-lying areas? It could be that bright lunar dust is being transported into these troughs and valleys through some unknown process. Perhaps they're lofted by meteor impacts or moved through static electricity, which is abundant on the lunar surface, thereby increasing the reflectance of those areas, the researchers wrote in their study.
Although this new work doesn't find a definitive answer for how lunar swirls came to be, it shows that topography might be part of the puzzle. "Unusual objects or phenomena are sometimes the key to obtaining deeper knowledge," Weirich said. "For this reason, lunar swirls are very intriguing. And the fact that they look really cool."
Stay up to date on the latest science news by signing up for our Essentials newsletter.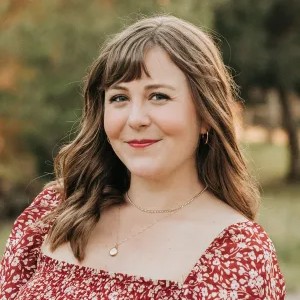 Briley Lewis (she/her) is a freelance science writer and Ph.D. Candidate/NSF Fellow at the University of California, Los Angeles studying Astronomy & Astrophysics. Follow her on Twitter @briles_34 or visit her website www.briley-lewis.com.