Best Science Experiment Books for Kids
Budding scientists can learn the basics by performing experiments. From chemistry to physics, step-by-step books turn homes into labs. Here are the best options.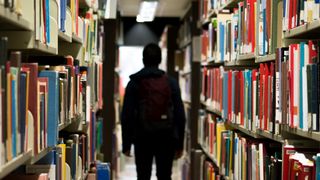 (Image credit: @bantersnaps on Unsplash)
Kiddos explore science through experiments, learning essential principles with hands-on experience. Adding a science experiment book to their library of choices will offer mind-broadening foundational information. These books cover many important schools of thought, including chemistry, engineering, and physics. These engaging texts fit science into everyday life using household materials, making experiments easy to perform and understand. To choose the science experiment book that best compliments the child in your life, we've collected our favorites.
It's a science
Performing experiments give kids the chance to understand scientific concepts through real-world application. Fun experiments can engage and educate, especially at home. Science experiment books offer many options using on-hand materials. Our first choice is The Everything Kids' Science Experiments Book by Tim Robinson because, in 144 pages, it features a variety of fun experiments from biology to chemistry. Supported by available materials, kids will be excited to transform their homes into the best laboratories.
For those looking for a quick and easy science experiment collection, the Smithsonian 10-Minute Science Experiments: 50 Quick, Easy & Awesome Projects for Kids by Steve Spangler will have kids conducting experiments in minutes. Assembling experiments with materials around the house, they'll grasp the fundamentals in a fast and fun way.
Stay up to date on the latest science news by signing up for our Essentials newsletter.