Last updated March 27 at 8:48 a.m. E.D.T.
Today (March 27), New Hampshire reported 154 confirmed cases of COVID-19, an increase of 17 cases since yesterday (March 26), according to Johns Hopkins University (JHU). This makes it 41st in the list of states for the most US coronavirus cases. 
Rockingham County has the highest number of cases, with 67 reported to date, an increase of 11 new cases in 24 hours, says JHU. Cheshire and Sullivan counties reported their first cases on March 24.
New Hampshire Governor Chris Sununu issued a statewide stay-at-home order effective until the beginning of May, the New Hampshire Union Leader reported. Nonessential businesses will be closed and people are to stay in their homes except for limited outings, beginning at 11:59 p.m. tonight, local time. Schools will remain closed until May 4, and may not reopen for the duration of the school year, Governor Sununu said.
Related: Coronavirus resources: US state and local health departments
However, the governor explained at a news conference on March 26 that "this is not a shelter in place."
"We are not closing down transportation, we are not closing our borders, and we are not preventing our residents from leaving home," the governor said.
Models show that New Hampshire's COVID-19 infection rate could reach as high as 50%, according to the Union Leader.
On March 23 New Hampshire reported its first COVID-19 death: a man in his 60s who was a resident of Hillsborough County, the Union Leader reported. Governor  Sununu said that the number of deaths statewide will likely "dramatically increase" in the coming weeks, according to the Union Leader.
Governor Sununu also mobilized the New Hampshire National Guard. Over the weekend, members helped to prepare a gym at Southern New Hampshire University for use as an overflow facility for local hospitals, the Union Leader reported.
In just two days last week, more than 9,500 New Hampshire residents filed new unemployment claims. That number is more than twice the amount of new claims filed during the worst week of the Great Recession during the late 2010s, according to the Union Leader.
"The system was pretty much overwhelmed," George Copadis, commissioner for New Hampshire Employment Security, told the Union Leader.
State health officials said that all new cases are in adults, and some are in individuals with no identified risk factors, such as travel abroad or contact with others who had been exposed to the novel coronavirus. This means that New Hampshire is now experiencing community transmission of COVID-19, the Concord Monitor reported on March 17. 
Until further notice, the state's Bureau of Family Assistance, the Bureau of Child Support Services, and the Bureau of Employment Supports will conduct all interviews by phone, to limit person-to-person contact and to slow transmission of the illness, according to the New Hampshire Department of Health and Human Services (DHHS). 
One of the new COVID-19 patients was at the Manchester branch of the NH Division of Motor Vehicles on March 2 through March 5 and on March 10, between the hours of 8 a.m. and 4:30 p.m., and people who visited that branch during those times may have been exposed to infection, according to the DHHS.
"Individuals who were in the Manchester DMV on any of those days and have developed symptoms of fever, cough or shortness of breath should stay home, limit their contact with others, and immediately contact their healthcare provider," the DHHS says. 
"Individuals who were at the Manchester DMV and are not experiencing symptoms should self-observe for symptoms and, if they experience symptoms, should contact a healthcare provider." 
Coronavirus science and news
In a briefing on March 15, Governor Sununu ordered the closure of all New Hampshire public schools for several weeks, the New Hampshire Union Leader reported. Schools are to prepare lessons for remote learning, beginning March 23 and continuing at least until April 3.
"We are doing everything we can to ensure that kids still receive the education that they deserve across New Hampshire," Governor Sununu said at the briefing. "We are taking unprecedented action today as a state to help manage this evolving public health situation," he added.
Elective surgeries will be delayed at Dartmouth-Hitchcock Medical Center in Lebanon, New Hampshire — the state's largest healthcare provider — to prepare for rising numbers of COVID-19 patients requiring care, New Hampshire Public Radio (NHPR) reported. Lawmaking will also temporarily come to a halt, as the New Hampshire Legislature shutters from March 16 to March 20, according to NHPR.
On March 13, Governor Sununu declared a state of emergency, issuing an executive order to provide state and local government bodies with access to resources to combat the novel coronavirus and prevent the spread of COVID-19.
Currently, 825 people in New Hampshire are being monitored for signs of COVID-19, 25 people have been hospitalized and 592 people have pending test results, according to the DHHS. The state's first case, announced on March 2, was a patient who had recently returned from Italy, NHPR reported.
Cases by county:
Rockingham: 67
Hillsborough: 31
Grafton: 23
Belknap: 8
Carroll: 7
Merrimack: 7
Strafford: 7
Cheshire: 2
Sullivan: 2
Originally published on Live Science.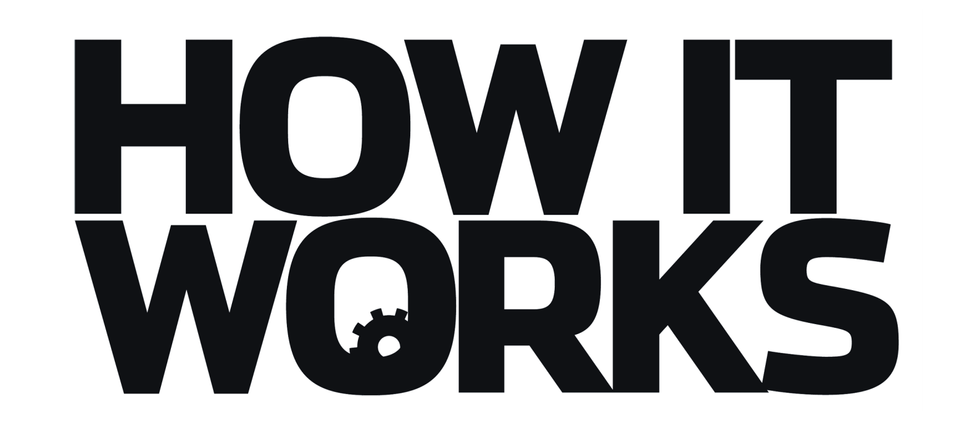 OFFER: Save at least 53% with our latest magazine deal!
With impressive cutaway illustrations that show how things function, and mindblowing photography of the world's most inspiring spectacles, How It Works represents the pinnacle of engaging, factual fun for a mainstream audience keen to keep up with the latest tech and the most impressive phenomena on the planet and beyond. Written and presented in a style that makes even the most complex subjects interesting and easy to understand, How It Works is enjoyed by readers of all ages.
View Deal